Sell My House VIC
Selling Your House Privately in Victoria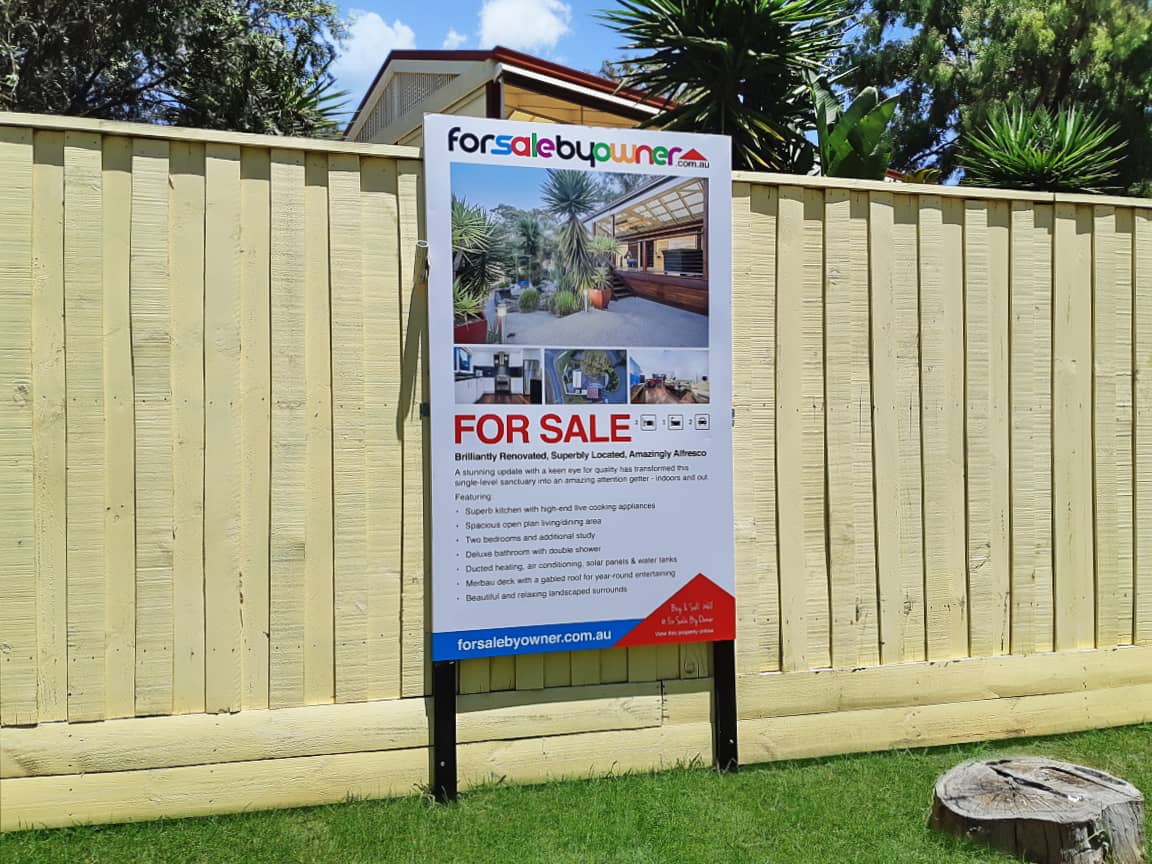 Selling your house in VIC without the use of a real estate agent is both legal and generally, an easy way in which to sell. The information on this page provides some important things that you may wish to consider, but it is not meant to be a step-by-step process. Please see the following link if you are after a guide on how to Sell My House.
The selling of your own home in Australia is largely the same no matter what State or Territory the property is in, but there are some legal differences such as contract preparation, permitted and not permitted ways of marketing the price of a property, and certain documentation which is required for certain states.
This article includes some information which is specific to Victoria and may help you in the selling process. It is not a chronological step-by-step guide but rather an overview of some of the things you should consider or be aware of when selling privately in VIC.
There are three main areas to consider when selling your house privately online:
a. The Property Being Sold
b. The Advertising Campaign
c. Legalities and Paperwork
Below we will discuss each topic and provide some tips or general recommendations which may assist you.
Here are some points you may want to consider when selling your own house privately in Victoria:
1. The Property Being Sold
Here are a few tips which might be of benefit to you when preparing your actual house for sale. Whether your house is located in Melbourne or right out in a regional area, the same principles generally apply.
Declutter: Try to remove objects that look untidy and any other messy items. The less clutter there is, the bigger an area will look. Removing clutter also helps to create a less chaotic and more calm and peaceful atmosphere.
Cleaning: The cost of having your property cleaned is usually a small expense in the scheme of things and in most cases it is recommended that you engage a professional to clean your property unless, of course, you are happy to do this yourself. Whatever the case, it really is imperative that the property for sale is clean.
Remove Personal Effects: Try to remove personal objects like family photos when people are viewing your house. When prospective buyers are looking around in your property, they want to imagine how things would look with their own furniture and personal goods. By removing your own personal effects and creating more of a blank canvas, you will make it easier for them to imagine it as their own. It's also a good idea to remove partly used shampoo bottles, soaps, and toothbrushes from the bathroom.
Remove Unwanted Odours: Even if your home is beautifully presented, the overall impression people get can be diminished if there are any unwanted odours anywhere on the property. It's important you track the source of any odours and remedy these if at all possible. Conversely, pleasant smells such as freshly baked bread can serve to enhance people's perception and experience of your property when viewing.
Consider Improvements: It's important that you consider whether certain improvements are worth the cost. This will vary as each property is unique. In some cases, renovations can vastly improve a property, but in other cases, you may over-capitalise when doing so. Some paid improvements such as painting or having carpets replaced are generally recommended as the cost is relatively low and the improvement to a property significant. There are no absolute rules when it comes to improvements to your property, so you will need to decide whether an improvement is worth the cost to you.
Have The Property Vacant: In the vast majority of cases, you will want to market the property for vacant possession. There are instances where investors may be willing to buy a property and have the current tenant stay on, but in most cases, people will want to buy a property without anyone living in it. That often includes investors who will want to rent out the property after settlement. Many still prefer to make a new start with a new lease.
Consider Staging Your Property: Although it is not recommended generally for most properties, there are instances where you might want to consider staging your property. This simply means hiring furniture, plants, pictures etc. to furnish the house with quality goods to make it look as attractive as possible. This may not be a good option for you when it comes to selling your home privately, but it is at least an option you should be aware of.
2. The Advertising Campaign
For Sale By Owner has a number of private sale packages which include things that were previously only available to traditional real estate agents. This includes access to industry property valuation reports and access to be listed on sites like realestate.com.au
Here is an overview of our packages:
Essentials Package: This includes a listing until sold on a wide variety of real estate websites in Australia, including realestate.com.au, domain.com.au, forsalebyowner.com.au, propertyinvestor.com.au, realty.com.au, homesales.com.au, allhomes.com.au, and homely.com.au In addition to these websites, you'll be able to access an experienced team of experts that will be able to advise you on all manner of things, extended support 7 days a week and well outside of office hours, access to our software in order to manage your listing, a For Sale board, and more. Please see our full package page for full inclusions.
Essentials Plus+: Whilst most people choose to use their own photos, we usually recommend having professional photos taken. Our Essentials Plus+ account includes either professional photography or a big photo board, usually professionally installed outside the property. It's also possible to include both photography and a photo board should you wish to have both. In most cases, the additional fee to include photography or a photo board is well worth it and this can significantly help with the number of enquiries you'll get.
Custom Package: If you would like additional things added to your accounts such as drone photography, open-for-inspection flags or pointer boards, upgrades or anything else relating to your marketing campaign, this can be included in the custom package. Different properties may have different requirements in terms of the advertising campaign, and we are able to assist with most advertising requirements.
Some things to consider:
Creating and Editing Your Listing: You will have full access to your property advertisement and will be able to edit and update it any time you like. You'll need to write a title and description for your property, decide on how to present the price (a fixed price, a range, no price listed etc.), what photos to use and what order to put them in, and so forth. If you would like this done by a professional, we can certainly assist by providing professional copywriting services.
Responding to Enquiries: Try to be proactive. When a potential buyer makes an enquiry, they will receive your contact details virtually in real time, and you will receive their details. We would always recommend being proactive and contacting the buyer if you have not heard further from them within 24 hours. It's always good to start a dialogue as soon as possible. Let them know that you are selling without an agent and that they will be able to deal with you directly for any questions they may have about your property.
Open For Inspections: Will you conduct inspections by appointment or run scheduled viewings on specific days and times where anyone from the public can attend? It's good to decide on all these matters early on and to have a clear strategy when it comes to things like opens. You can always contact us for any advice you may need about conducting your own inspection days.
Negotiating With Buyers: Many agents often say that a house will sell itself and in many cases that really is true. If you have a clear idea in mind in terms of the price you want to get for your property, the whole process will often be straightforward, and all you need is one buyer who is willing to pay your asking price. If you do get to a point where you feel you need help with negotiating with a buyer, don't hesitate to contact us for assistance.
Private Sale Vs Auction: Will you sell your house privately or engage an auctioneer and take your property to auction? Auctions are most popular in cities like Sydney and Melbourne, and this may be a good choice for you, depending on the type of property you're selling, and where it's located. The majority of vendors sell by private treaty, where you and the buyer come to an agreement in terms of the price and any conditions relating to the sale, such as how long the settlement will take.
3. Legalities, Paperwork and Contracts
Selling a property privately yourself without using an agent is not difficult, however, the legal side of it can be. When selling through a traditional real estate agent, you would normally organise your own conveyancer, solicitor, or settlement agent. When selling yourself and without an agent, we recommend you do the same. This is really not an area where you can afford to make mistakes, and the legal side of a property sale can be complex. We would always recommend you engage a professional to do this for you in just the same way as you would do if selling through an agent.
Legal requirements vary from state to state, and it's important you are aware of these.
Contract of Sale: In Victoria, there is no requirement to have a contract drawn up before commencing advertising your house. Having said that, it is always a good idea to have this in place as soon as possible in the event that a buyer comes along and wants to proceed quickly. Having to then keep the buyer waiting while the contract is being prepared just increases the chances that their attention could be diverted to other properties for sale.
Cooling-Off Period: Once the contract has been signed the buyer will have 3 business days in which the buyer can cancel the sale. The cooling-off period only applies to the buyer; the vendor cannot cancel the contract at that time. Day 1 of the cooling-off period begins the day after contracts have been signed by all parties. There are some exceptions that nullify the cooling-off period though, such as the buyer being a registered real estate agent, the property being more than 20 hectares with the intended use being mainly farming, and the property being used for commercial or industrial purposes.
Statement of Information: With the exception of rural properties and land (which are not being sold with plans), properties must have a Statement of Information. These must be available to download if the property is being marketed online, and must be available at Open For Inspections. The SOI has information about the sale price of the property, and how this figure was derived, using comparable sales.
Due Diligence Checklist: This is a document that must be made available to prospective buyers. This document is not specific to any property and can simply be linked to or downloaded from the Consumer Affairs Victoria website.
Settlement: This is the date when your mortgage (if you have one) will be terminated and the buyer will take legal possession of the property. Often this is set at 4 weeks, but any timeframe is acceptable if both you and the buyer agree to this. Your legal representative will meet with the buyer's representative and often a bank representative. Cheques are exchanged and the final paperwork is completed. The buyer will generally receive the keys on the date of settlement, and this will then conclude the entire sales process for both parties.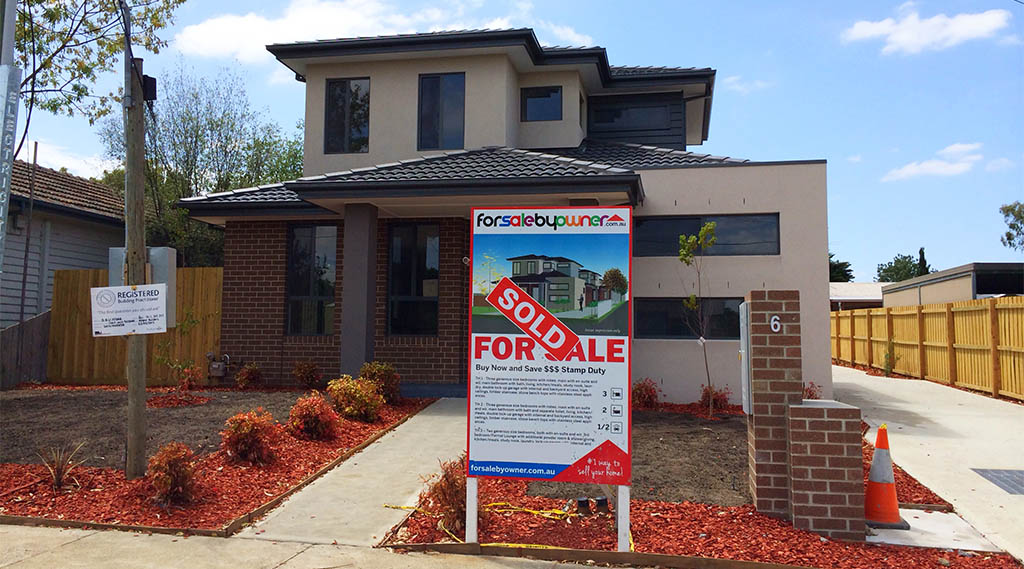 Sell My House VIC
Sell My House VIC
Sell My House in VIC: Some FAQ relating to selling your property privately in Victoria.
What Are The Pricing Rules in VIC?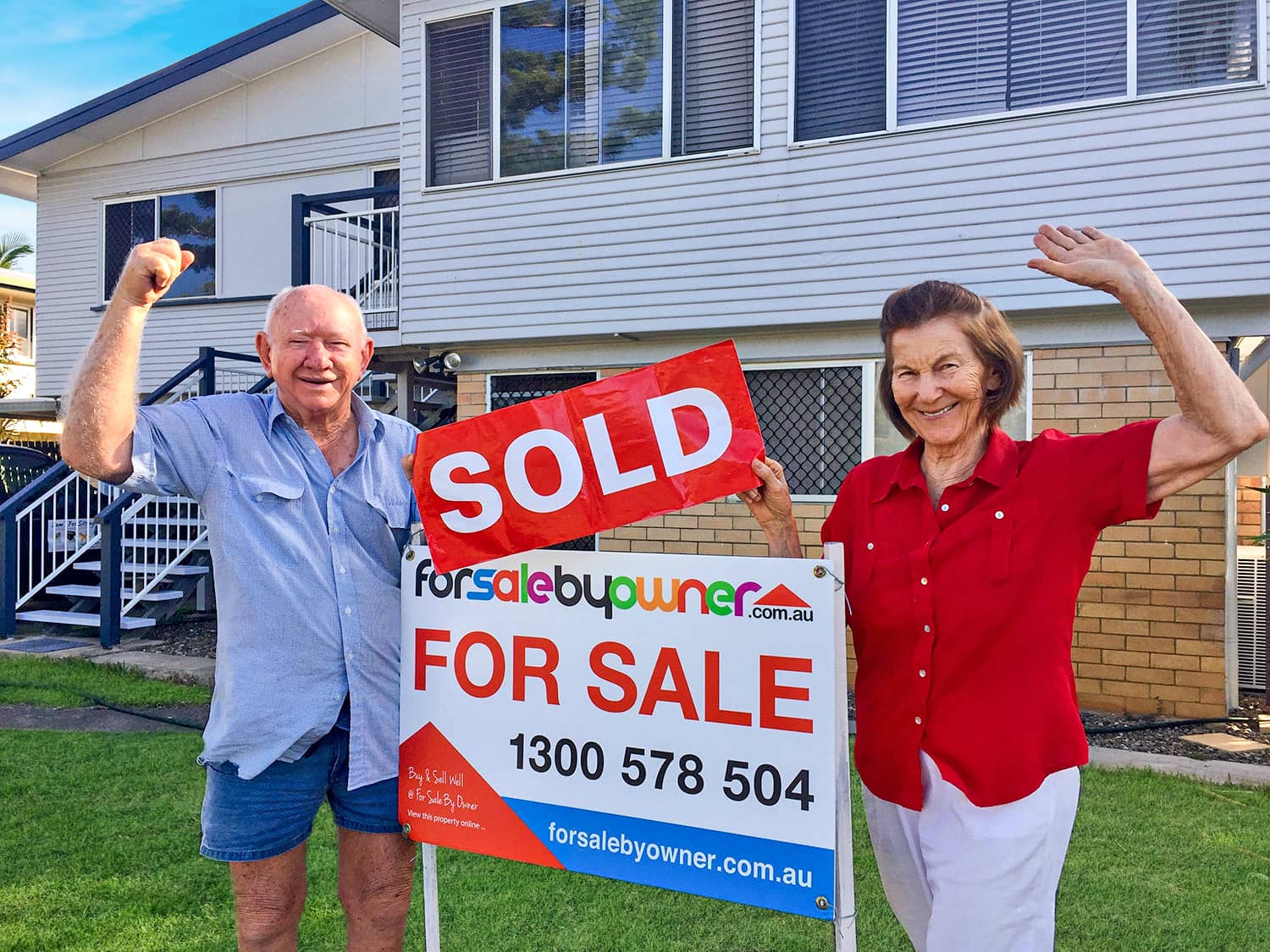 The price of a property for sale in VIC may be expressed as a single number, non-disclosed, or may be expressed at a range, where the upper number does not exceed the top number. Words or symbols such as 'offers above', 'from', or '+' may not be used.
Many of the other guidelines and laws do not apply to you if you are selling privately. They are intended to govern the relationship between the agent and the vendor, which would then not be applicable.
Can I Adjust The Price At Any Time?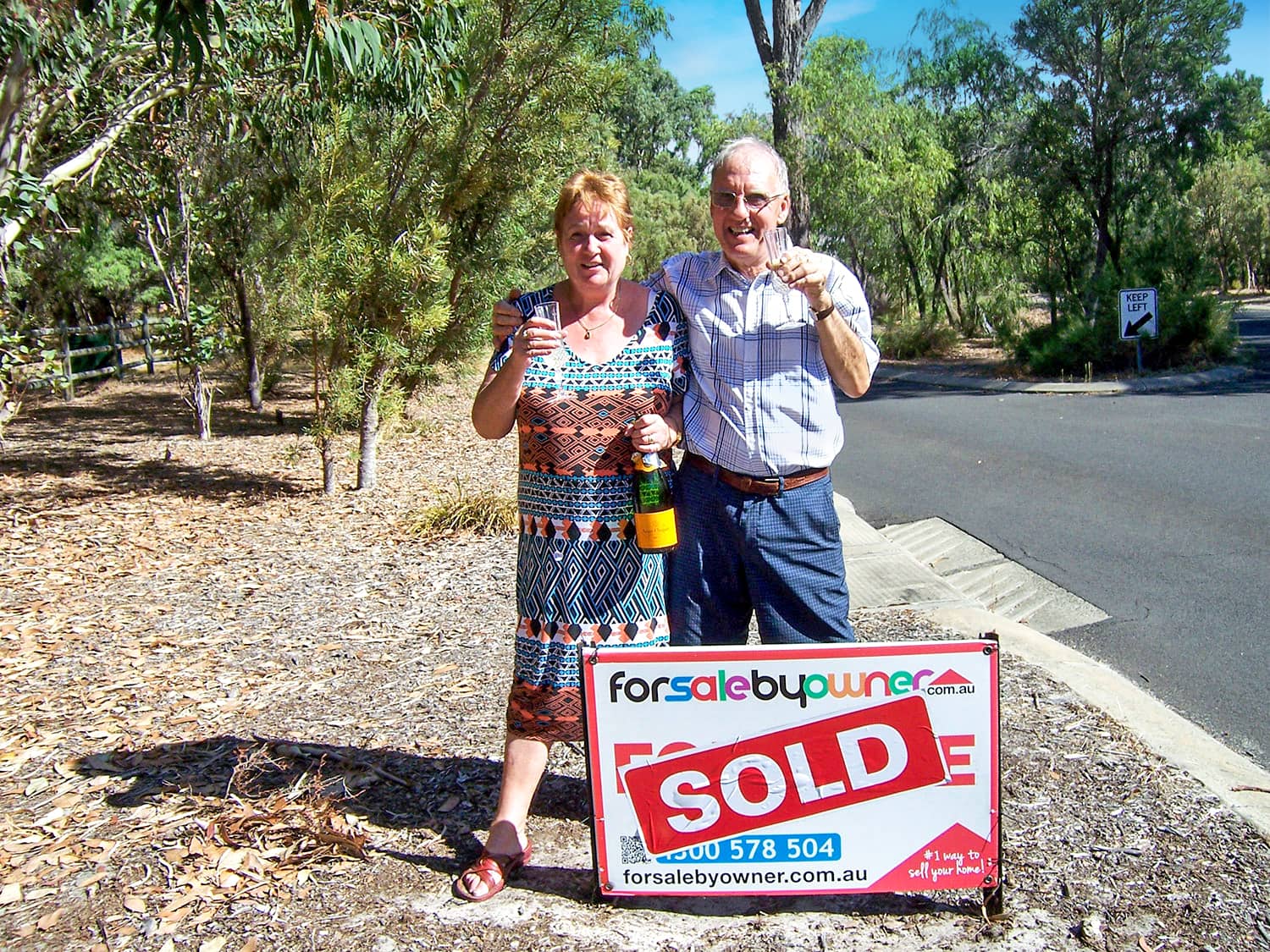 Yes. If market conditions change, you are within your rights to amend the asking price. In VIC, there are several legal requirements in terms of real estate agents (who will need to provide their clients with written evidence of market conditions changing etc.) but if you are selling yourself, these guidelines are not applicable to you. If you are going to change the asking price of your property, you should take all reasonable steps to make sure this is updated on any marketing (your online listing as it appears on websites etc.). This applies regardless of whether you are wanting to revise the price upwards or downwards. Your Statement of Information will also have to be updated if you are required to have one.
You may wish to provide evidence to prospective buyers in terms of price changes in response to changed market conditions. We are more than happy to provide you with sale appraisal reports (where available) which will show not only comparable and recent sales in the area, but also an estimated price value for your property.
Who Governs Real Estate in VIC?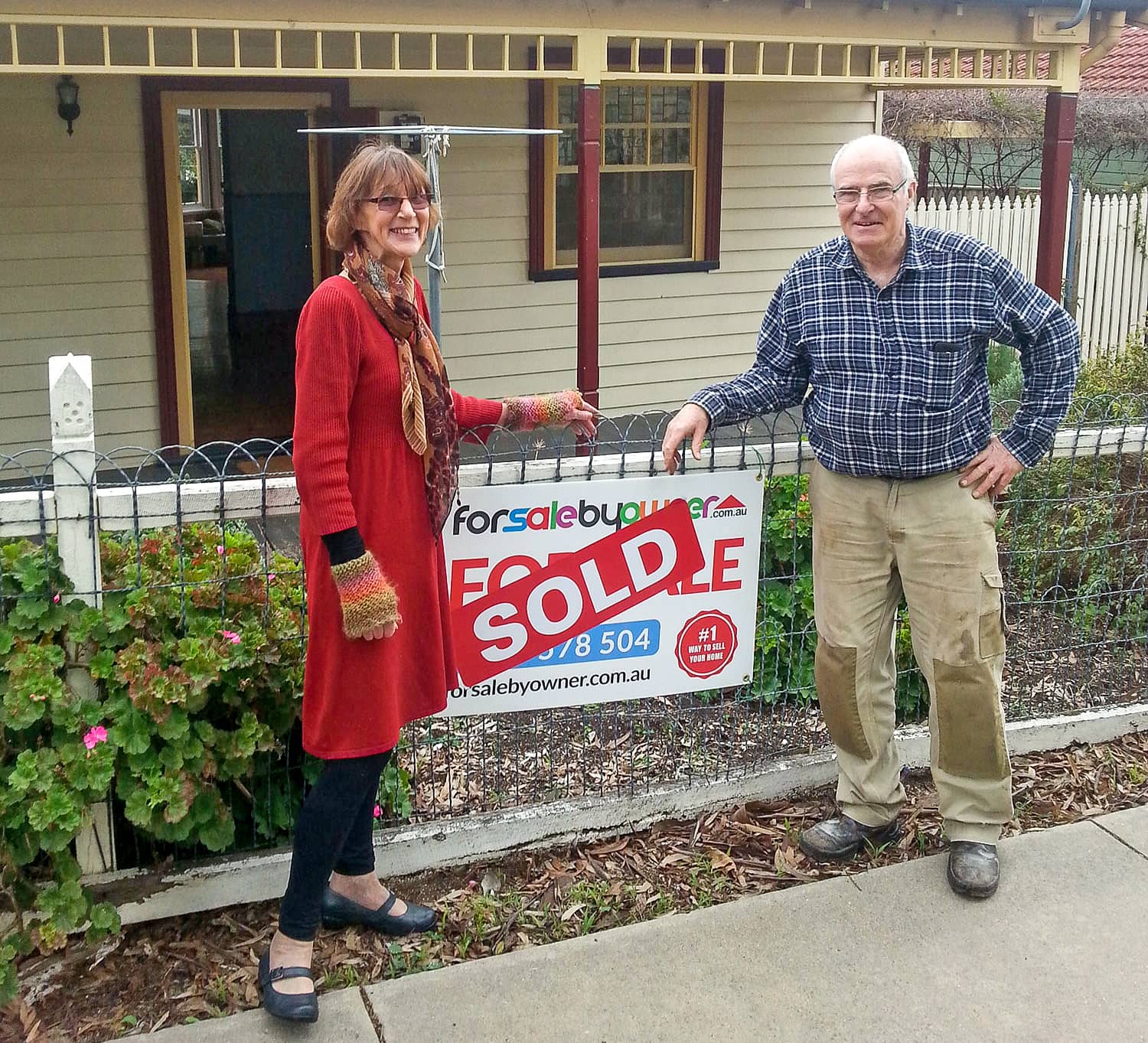 VIC laws relating to real estate are governed by state and federal laws. Many of these will not be applicable to you as they govern the conduct and operation of real estate agents. Consumer Affairs Victoria is the best source of information if you need specific information about selling your property in VIC. Else, please contact us and we will be more than happy to help you with any advice where we are able to.
What Commission Do VIC Agents Charge?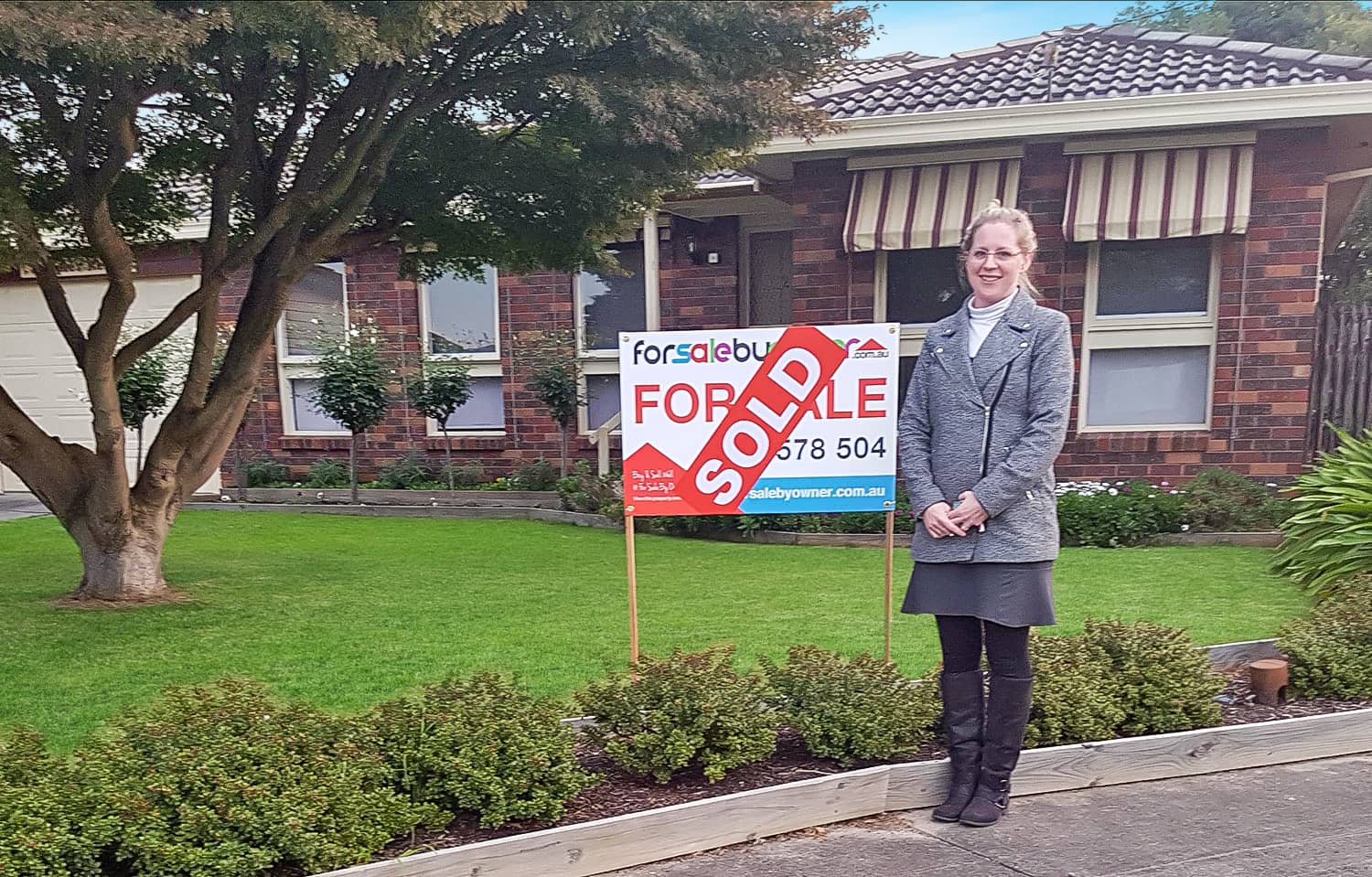 Real Estate commissions in VIC vary broadly from about 1.6% – 2.5% of the sale price of a property in metropolitan areas. On a $650,000 home, that would equate to $10,400 – $16,250 in real estate commissions. On top of that, you could also expect to pay several thousand dollars for advertising costs. If you are selling your property privately in VIC, these fees would not be applicable to you.
In regional areas, real estate commissions are generally higher and lie within the 2.5% and 3.5% range. On a $650,000 home, that would equate $16,250 – $22,750 in real estate commissions.
What Proportion of People Sell Without Agents in VIC?
There are no specific statistics at the moment that accurately show what proportion of people in VIC choose to sell themselves, and without using a real estate agent. Whatever the exact number may be though, it is certainly increasing each year as more and more Australians choose to use For Sale By Owner to sell their homes.
There are also currently no reliable statistics that compare the success rate of private sellers versus agents. Anecdotal evidence suggests that our clients would be just as successful at selling themselves compared with an agent, and in some cases even more successful. In part, this can be attributed to the fact that a large commission fee does not need to be paid to the agent, so sellers have more flexibility. On the whole, buyers do also seem to prefer dealing with the vendor directly, rather than going through a third party.
Are you looking to sell your house in VIC? Consider doing so yourself and without using an agent. We can save you many thousands of dollars and provide you with a professional marketing campaign that will reach buyers on all major real estate portals in Australia. Our packages are until sold, with only an initial package fee payable. There are no ongoing or monthly fees, and there is no commission payable once you have sold. Please view our package for current inclusions and pricing or feel free to contact us to discuss your needs.
For Sale By Owner can assist you if your house is located in any part of Victoria, whether it's inner-city Melbourne or a rural township like Horsham.
4.9
Stars - Based on
1279
User Reviews