Cost to advertise on realestate.com.au
Overview of listing fees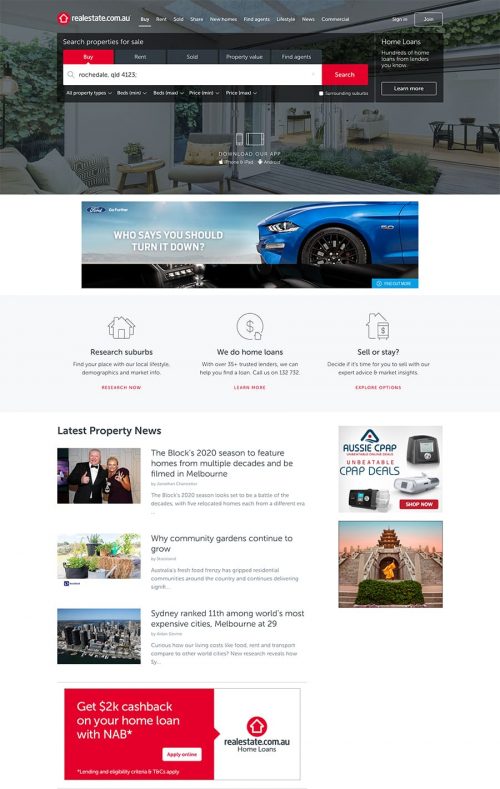 Price to List on Realestate.com.au
The cost to list a property for sale is $699 or $969 until sold, depending on which package best suits your needs. Please click through to the packages page to view all inclusions. There are no monthly or ongoing or hidden costs. The one-off up-front fee is the only fee applicable. Once your property has sold, there is also no commission payable at all, as would be the case when using a traditional real estate agent.
Listing fees for realestate.com.au for rental properties range from $149 to $199 and are available on the packages page.
Please note that the listing fees are our fees and not the price that real estate .com.au itself would charge you.
View Package Details
Are there any ongoing fees?

No. All package fees are until sold, with no further costs applicable. The only instance in which further fees could be applicable is if you were to withdraw your listing for a certain period of time. Please contact us should you wish to do so for confirmation as to whether a reactivation fee would be applicable.

Can I list both sale and rental properties?

Yes, whether you are selling or wanting to rent our your property, we can assist with advertising your property.

How are enquiries processed?

Please view the details in our FAQ section as this gives a detailed explanation of how enquiries from all websites are processed.

Can I not just list with them directly?

This is not possible unless you are a licensed real estate agent. They do not allow private listings directly from the vendor, but as we are licensed in all states and territories of Australia and hold an account with them, you are able to advertise your property on realestate.com.au through us.

Can I list my home for sale and rent at the same time?

Yes, this is permitted if you are genuinely looking to either sell or rent out your property. In this case, you will need to have 2 separate listings. Please contact us and we will be able to offer you a package which includes both.
Tags: