Advertise rental on realestate.com.au without agent
How to list on realestate.com.au ...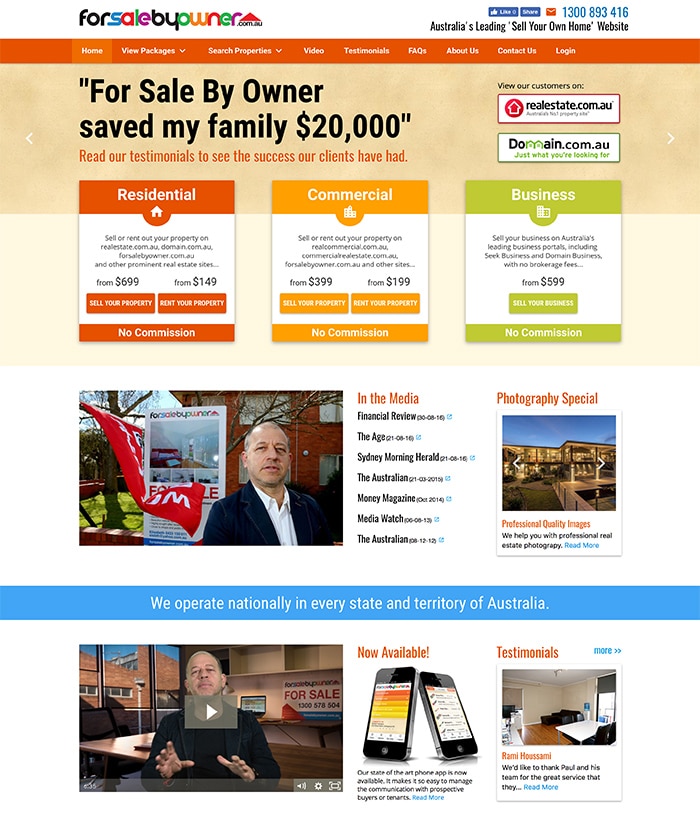 Are you looking to Advertise your property on realestate.com.au without using a traditional agent? In addition to our sale packages, we also have residential rental packages which will allow you to advertise your rental property to a huge audience of prospective tenants.
Both our packages are listed until leased, and also include a 3-month rental re-listing guarantee. Please click through to see current prices and inclusions.
View Package Details
Can I not just advertise my rental on realestate.com.au directly?

No. realestate.com.au only allows licensed real estate agents/agencies to hold accounts with them and does not allow vendors or landlords to list directly with them. We are licensed in all states and territories throughout Australia, and so can assist you to advertise your rental.

What else is included in the rental advertising packages?

Please click through to view a full list of inclusions as well as current pricing. Some of the additional services/products include a For Lease board, extended customer support hours, and a re-listing guarantee.

Will I also be listed on other websites?

Yes, your listing will also be places on sites like rent.com.au, thehomepage.com.au, homely.com.au etc. Our rentals extended package also allows you to be listed on domain.com.au as well.

How do prospective tenants contact me?

Tenants are able to submit a standard enquiry via any of the websites we publish to, and will receive an automated email with your name and phone number. You, in turn, will also receive an email and SMS with the tenant's contact details. Tenants are also able to complete full applications using 1form, which will allow them to upload supporting documents such as ID and payslips etc.

How much does it cost to advertise a rental property on realestate.com.au without an agent?

Please click to view current pricing for our rental packages. We currently have two packages available; the rentals standard package and the rentals extended package. The only difference between these two is the inclusion of domain.com.au with the extended package.
Tags: