List on Domain.com.au
How to advertise a property on domain.com.au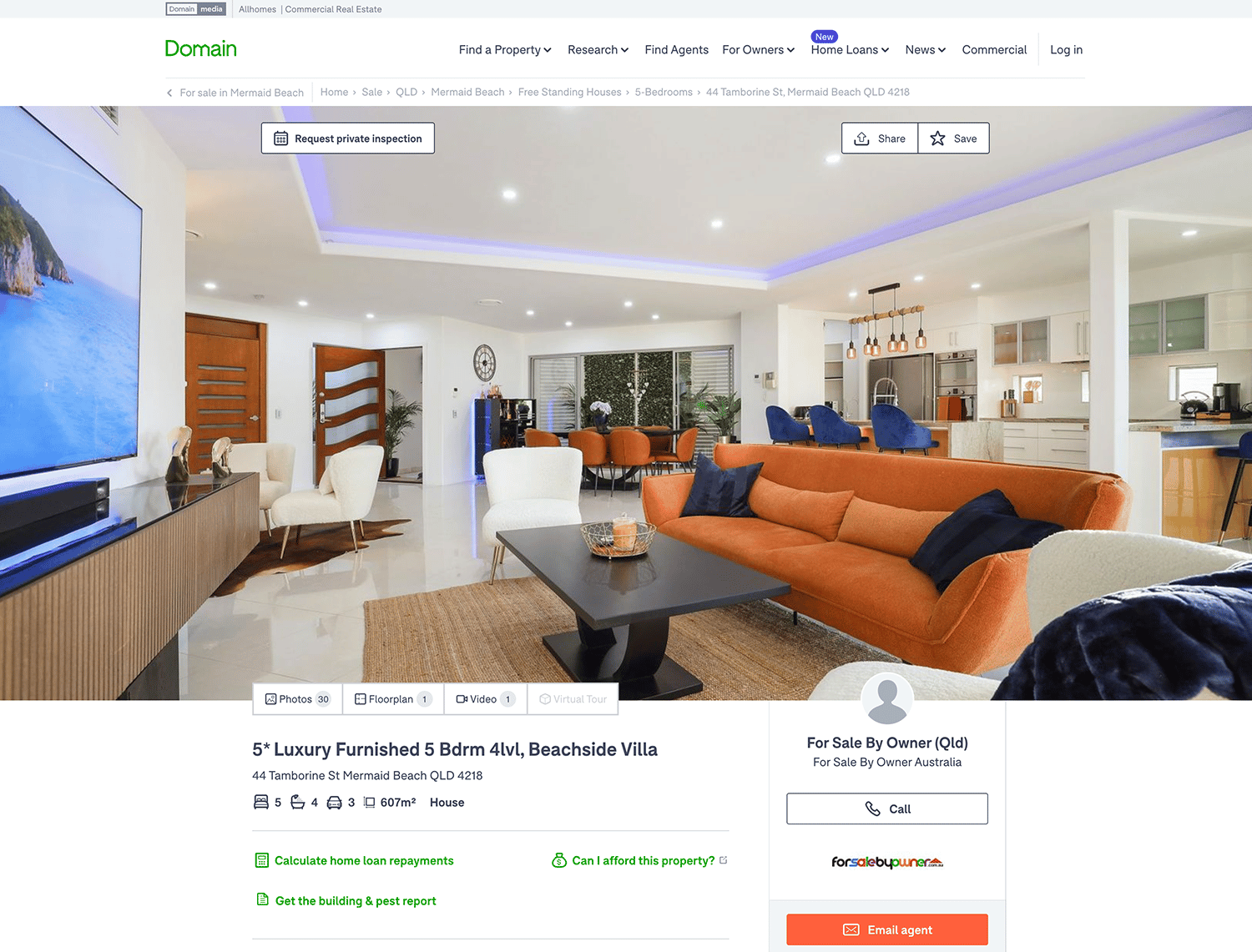 List Privately on Domain.com.au
Since 2021, it's no longer possible to list your property directly on domain.com.au However, If you'd like to list on domain.com.au, you've come to the right place. For Sale By Owner allows you to list your house, land or any other type of residential property on domain.com.au privately.
Whilst domain.com.au no longer accepts private listings from the public, you can still get listed on domain.com.au using our services. You do not need to engage an estate agent, and you control your listing. All enquiries come straight to you. When listing your property privately on domain.com.au through our systems, you'll have complete control over the entire marketing campaign.
If you're selling your property privately, domain.com.au is an important website to be listed. It is a core inclusion in all our packages and provides a significant number of enquiries for our clients. Save thousands by listing on domain.com.au without an agent. We'll get you listed on domain.com.au and provide all the tools you need to sell your house successfully yourself.
Here are some of the main reasons to use For Sale By Owner to list your property on domain.com.au
1. You'll Have Full Control
When you create your property advertisement in our system, you have complete control over the listing and how it appears. You can write your own description and upload and arrange photos and all other aspects of your listing in any way you like. We then publish this to many sites simultaneously. You won't have to create a separate listing for domain.com.au At any time you can log into your account and make any changes you like. All you need to do is make some changes and click save. Your property will then be updated on all sites shortly thereafter.
2. You'll Save Money
Our packages include listings on both realestate.com.au and domain.com.au as our core services, along with a number of other Australian real estate websites. By marketing through us, you can potentially save on marketing fees as well, and not just on the commission. You also have a much greater degree of flexibility in terms of your online marketing budget. For instance, you can decide whether or not and at what stage you decide to upgrade your listing on domain.com.au Decisions like this are completely up to you.
3. You'll Reach A Large Audience
Domain.com.au attracts a large number of potential buyers and prospective tenants. Whilst there are some free sites that allow classified listings, these only attract a very small fraction of the number of visitors domain.au attracts. By listing privately on domain.com.au through us, you'll reach a vast audience of buyers throughout Australia. Domain.com.au is also a popular site for those abroad and who want to buy real estate in Australia.
If you have any questions about how to list on domain.com.au, please contact us and we'll be happy to help. Here are some of the most commonly asked questions we get about listing on domain.com.au privately:
Can't I just list on domain.com.au directly myself?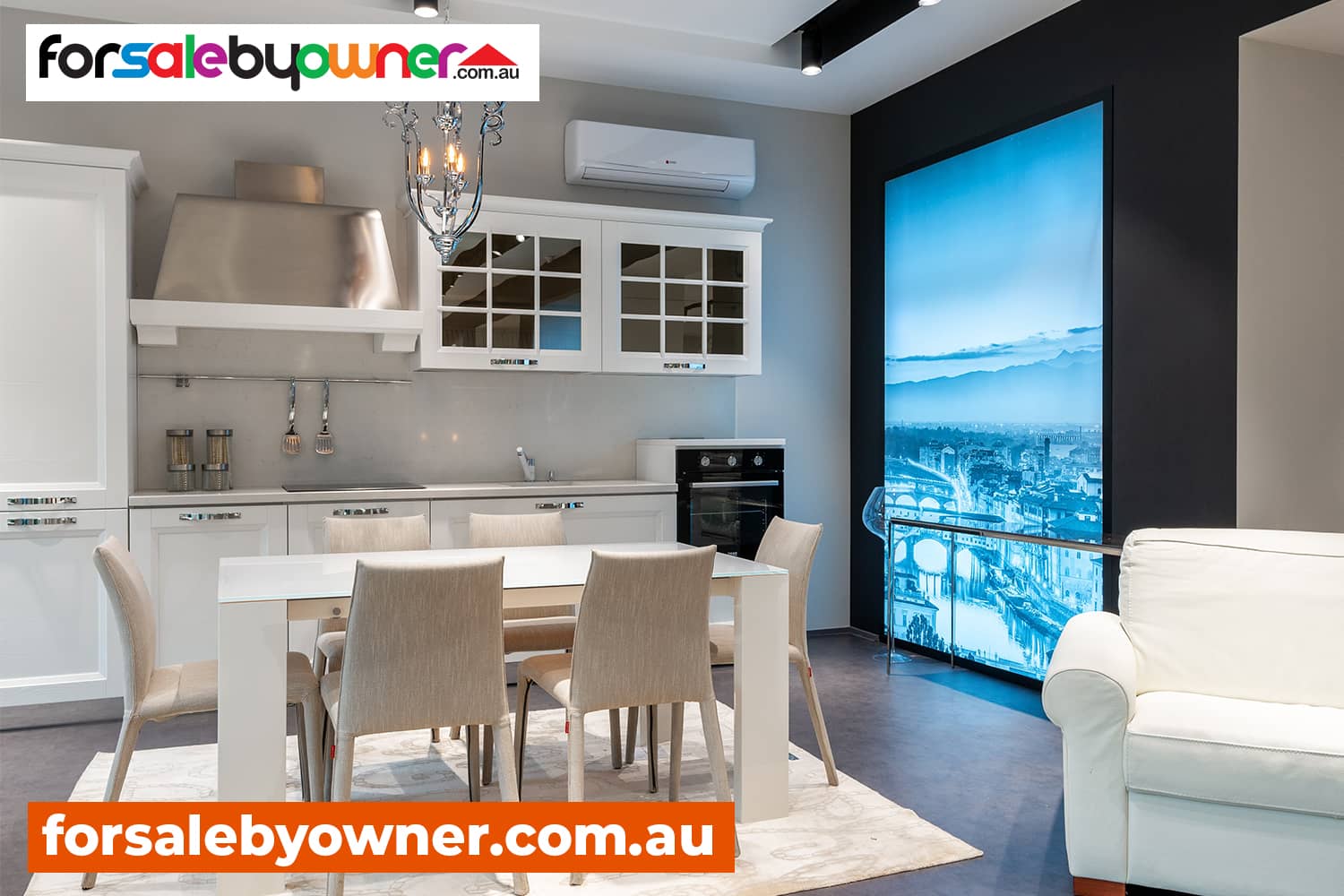 No, that is no longer possible. In 2021 Domain withdrew its private listing platform, and it's no longer possible for vendors or private landlords to advertise directly on domain.com.au
As mentioned, however, you can still advertise your property for sale or for rent on their site, by using our services. In addition to being listed on domain.com.au, you'll actually be able to also advertise on a wide range of popular real estate websites in Australia, such as realestate.com.au, realty.com.au, homesales.com.au and more.
Can I upgrade my listing on domain.com.au?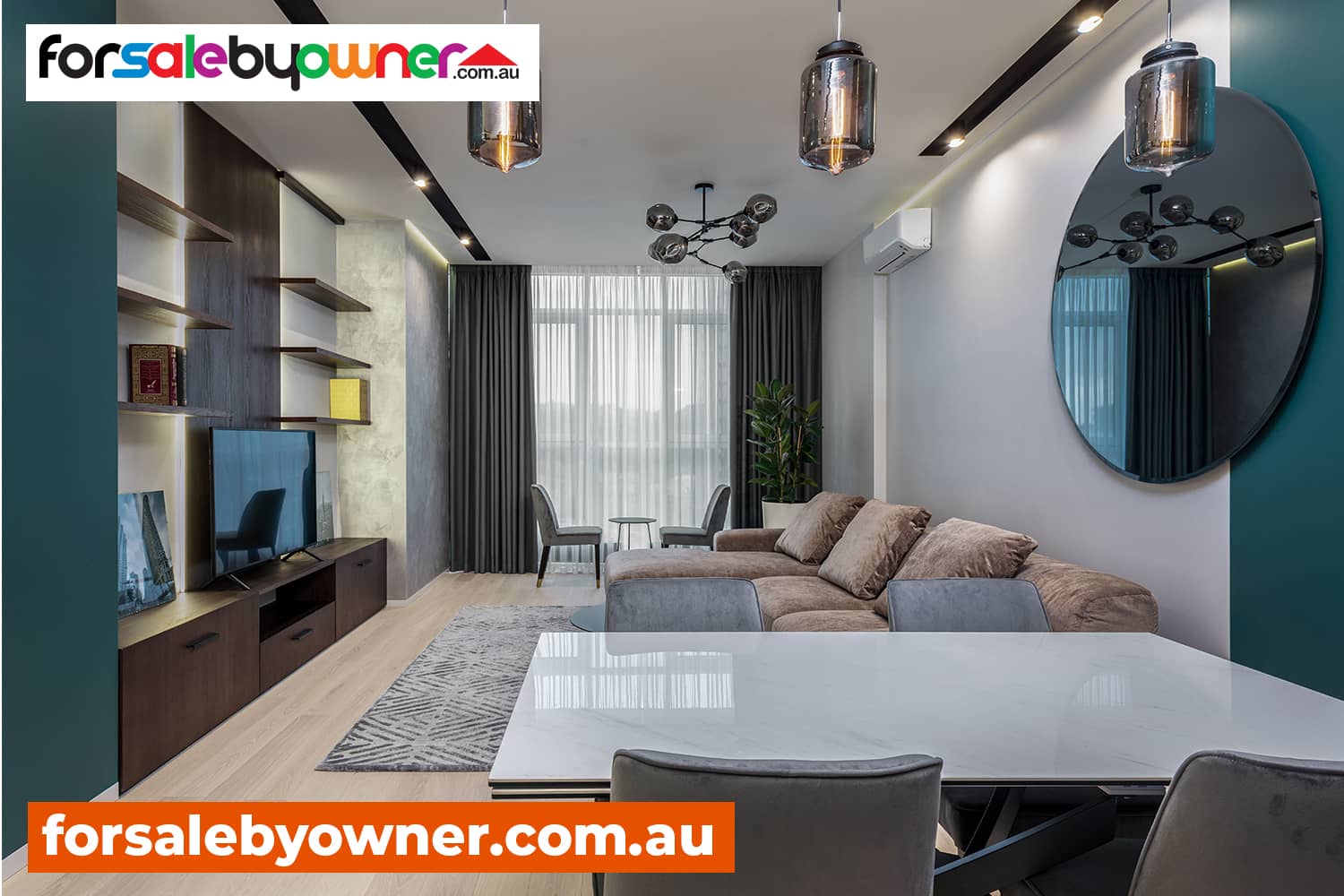 Yes, you can. Domain.com.au has a number of upgrades available, which typically cover a period of 30 – 120 days. These upgrades can lead to higher positions in results when people are searching for properties. They thereby increase the number of views and enquiries made.
In addition to this, they also have some other marketing options. These include mailouts to people who are registered and want to be alerted to new properties in a given area. The prices and availability of upgrades vary from suburb to suburb. Please contact us and we'll be able to give your quotes for the various options available.
How does domain.com.au compare with realestate.com.au?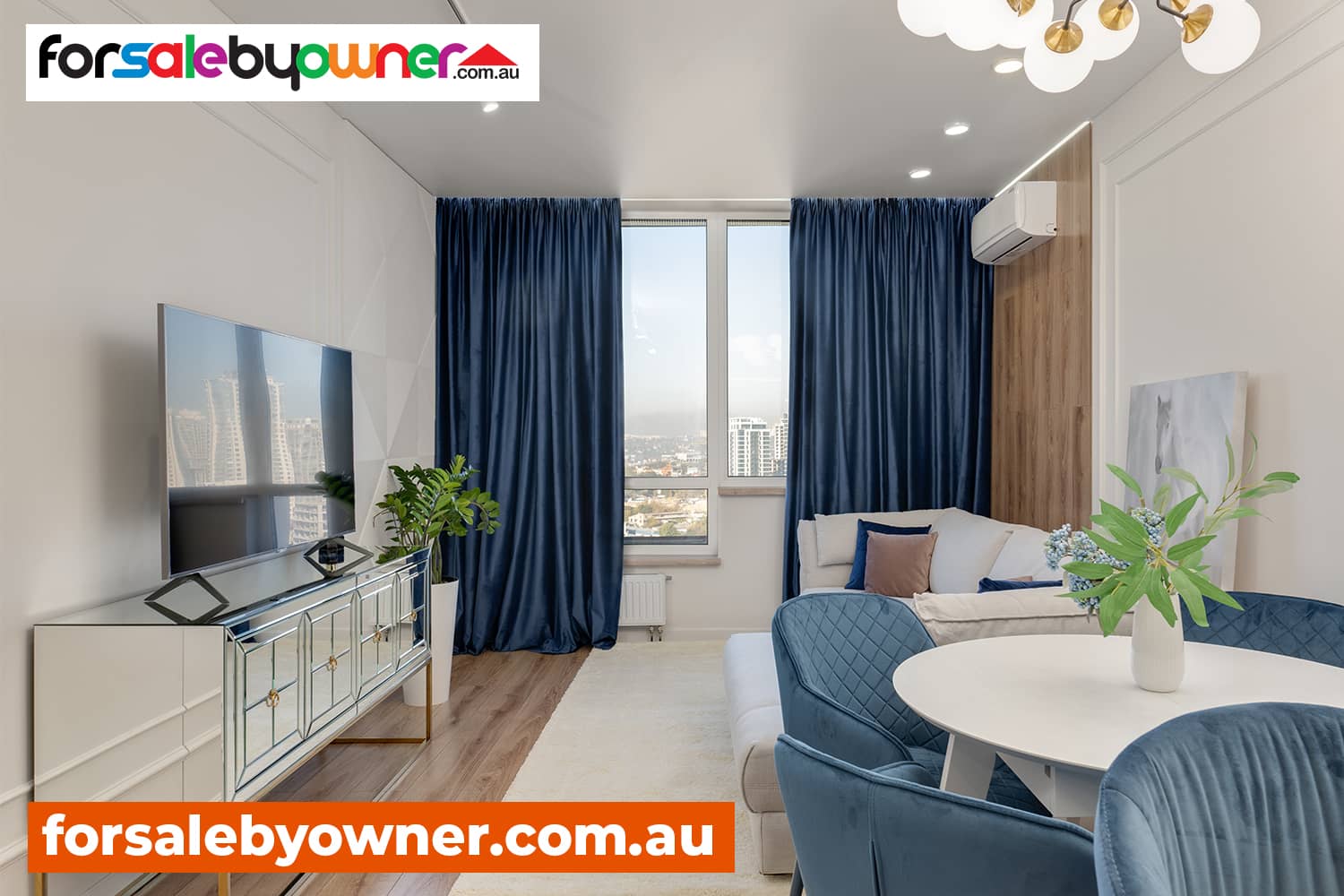 In terms of visitors to each website, domain.com.au may not attract as many buyers or tenants to their website as realestate.com.au does. However, domain.com.au is still an important real estate portal and it's important you be listed on their site as well.
There are also quite a few people who use domain.com.au exclusively, and who do not use any other real estate site. Ultimately, you don't need to choose one or the other. We strongly recommend you list your property privately on both domain.com.au and realestate.com.au
How do private listings on domain.com.au differ from agent listings?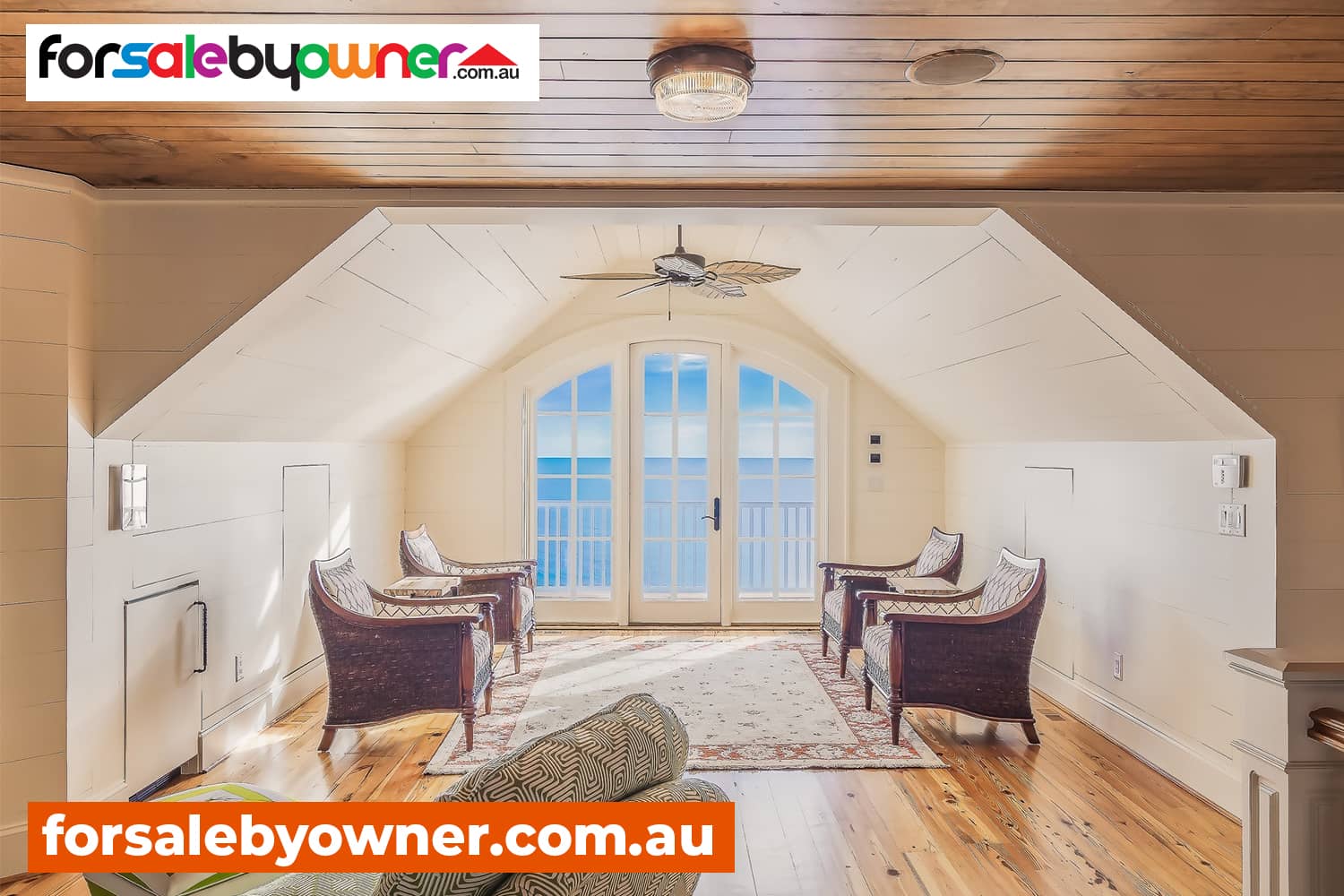 Private listings on domain.com.au now need to be facilitated through companies such as ours. It's no longer possible to list directly on domain.com.au. We are a licensed agency and have a subscription with domain.com.au, which allows us to list properties on their website.
The only difference between For Sale By Owner and other agencies is our business model. We don't charge any commissions and offer a reduced level of services we offer. The client does the conductin of open homes and negotiation with buyers. When you list with us, your property listing will be the same as any other agency. Their listings will not have any priority over yours, and you will be able to access all upgrades as other agencies can.
How can i see how many views my listing has had?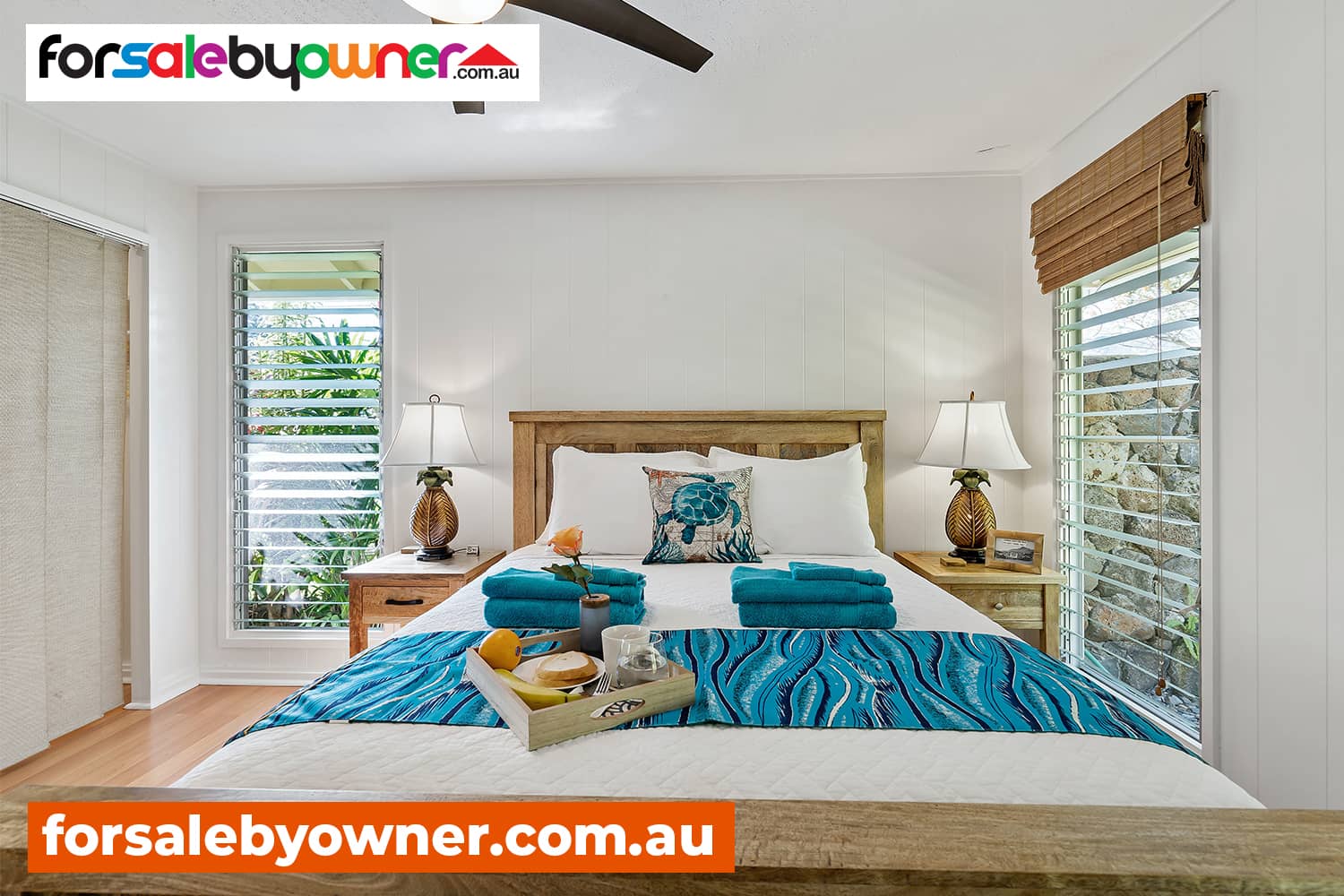 At this time it's not possible to see how many views your listing on domain.com.au has had as they do not show this information on their website. On our website, you can see the number of views your property has had using the 'View Visits' link, underneath the 'Contact The Owner' form. Here you can see the number for the previous 7 days, the last 30 days, and the number of visits since listed.
On realestate.com.au, you can see the link to show the number of page views right near the bottom of the page, underneath the enquiry form. Domain.com.au and other sites unfortunately do not show any page visits or make any other statistical information available.
View our properties on Domain.com.au | Fees to Advertise on Domain.com.au | Advertise and List Privately on Domain.com.au | Advertise on Domain.com.au
4.9
Stars - Based on
1280
User Reviews