Cost to advertise on domain.com.au
Overview of listing fees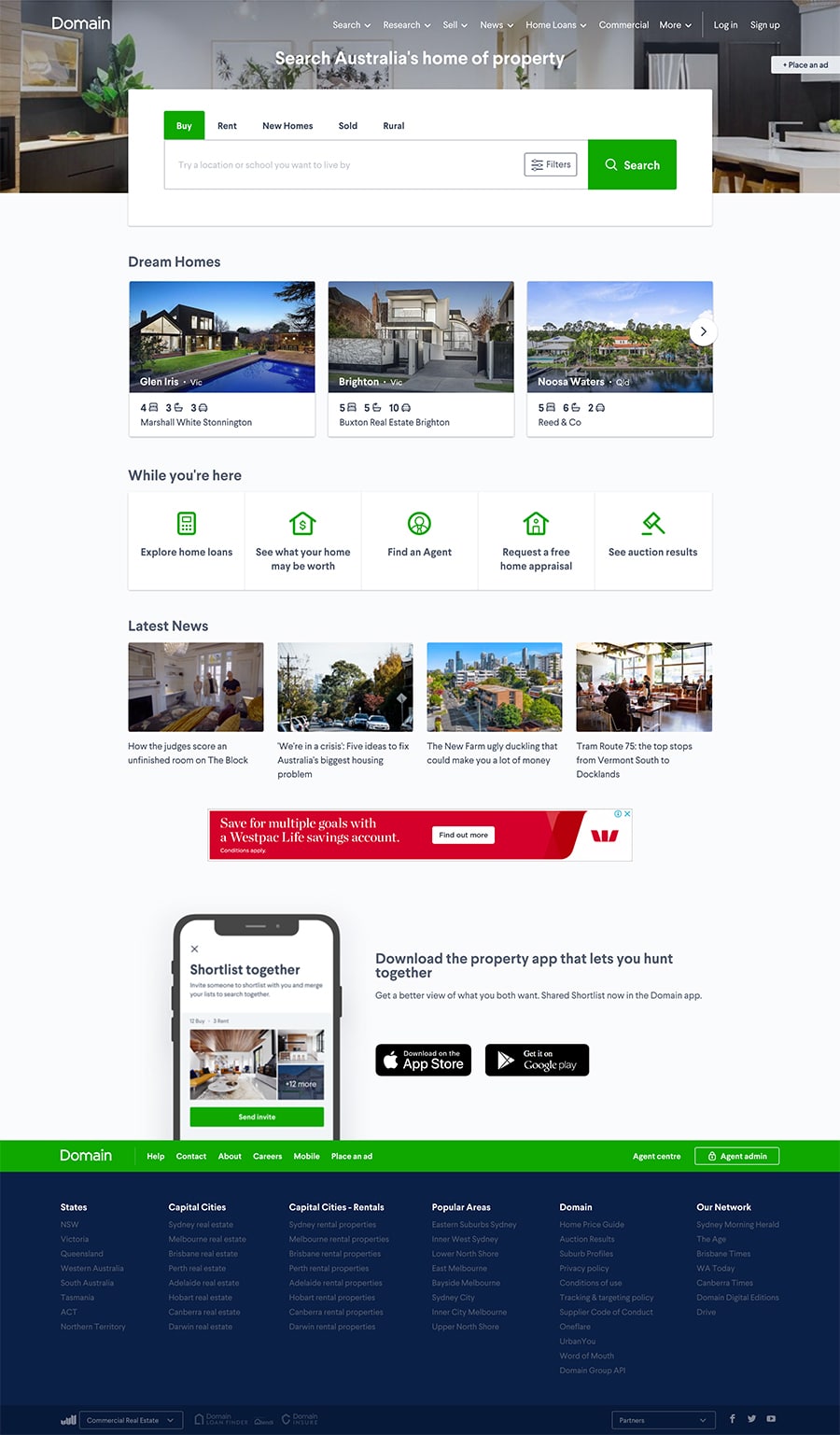 Cost to advertise on domain.com.au
Prices for advertising your property on domain.com.au vary depending on whether you are looking to sell or rent our your property using For Sale By Owner.
A rental listing on domain.com.au is $199, listed until leased. This package also includes listings on other portals like realestate.com.au, propertyinvestor.com.au, rent.com.au, thehomepage.com.au, forsalebyowner.com.au and others, as well as a for lease board.
A sale listing to 'sell my house' on domain.com.au is either $699 or $969, listed until sold. These packages also include listings on numerous other websites like realestate.com.au, a for sale board, access to property valuation reports etc.
Please click to view full inclusions.
View Package Details
Are there any other ongoing fees?

No. All our packages are until leased or until sold, however long that may take. There are no additional fees along the way and no additional fees once you have found a tenant or have sold your property. That obviously does not include optional extras like upgrading your property on domain.com.au

Are both rentals and sale properties possible?

Yes. Domain has separate sections on their website for each and you are able to advertise your property as a rental or sale property.

Are discounts possible for multiple properties?

We are happy to try and discount our packages where possible, should you wish to advertise multiple properties on domain.com.au Please contact us and we will quote you a package fee for multiple properties.

Can I advertise on domain.com.au only?

If you do not require a listing on other websites like realestate.com.au and only want to list on domain.com.au, we can propose a package for domain only which best suits your needs. Please get in touch with us if this is specifically what you are after.

Can I advertise on domain.com.au privately?

Yes. Domain.com.au does accept direct listings from members of the public, but it is much more economical to advertise through us, as you will get a wider range of additional products and listing on other sites. Most domain listings will also incur monthly fees, which is not the case if you list on domain.com.au through forsalebyowner.com.au
Tags: