Realestate.com.au Listing Fees
How much does it cost to advertise on realestate.com.au?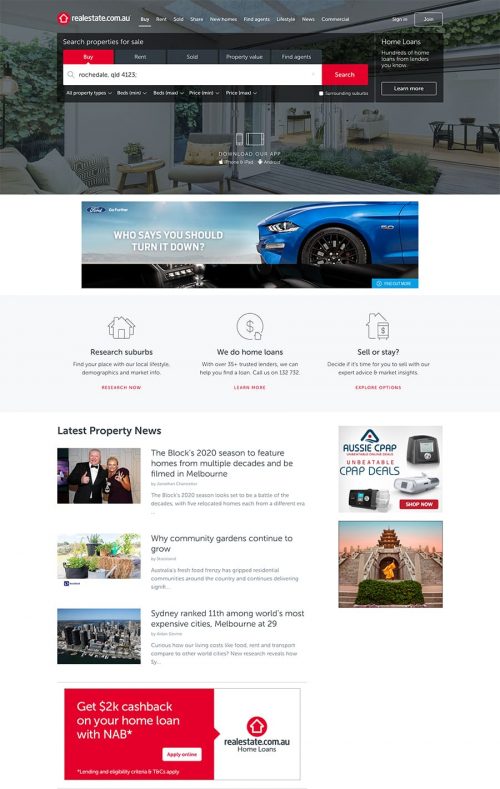 The cost to advertise on realestate.com.au
Realestate.com.au fees can be split into two main categories: 1. Standard Listing Fees, and 2. Upgrade Fees. Both the standard listing fees as well as upgrade fees are different for sales and rentals. Please note that these fees are For Sale By Owner's fees to advertise on realestate.com.au and not REA's own fees to agents or vendors.
The cost for standard listings to advertise a sale property on realestate.com.au varies from $699 to $969, listed until sold. Rental listings vary from $149 to $199, listed until leased.
The cost for realestate.com.au upgrades varies from suburb to suburb and changes over time, depending on the market. If you'd like a precise quote, please get in touch and we will be happy to provide you with up-to-date quotes from the various upgrades available.
View Package Details
1. Do I pay realestate.com.au directly?

No, the realestate.com.au listing fees above related to the sale and rental packages offered by For Sale By Owner. It is not possible to list directly on REA unless you are a licensed real estate agent. By advertising your property through us however, you are able to have your property listed on their website.

2. Will my property be a standard listing?

Yes, by default all our adverts are standard listings on realestate.com.au We can provide a custom offer to you though if you would like your listing to include an upgrade from the moment it is published.

3. Is it possible to pay a new listing fee to refresh my listing?

No, this is not permitted. If you would like to increase your property's prominence is search results, the best option is to purchase one of their upgrades.

4. Is a discount possible for multiple property listing?

Yes, in most cases we can offer a discount if you are either advertising more than one property or would like to simultaneously advertise your property for sale and for rent at the same time. This will require two separate listings, and your property will then also appear in both the sale and rental sections of realestate.com.au

5. Can I upgrade my listing at a later stage?

Yes. You can purchase and implement an upgrade at any stage. Upgrades are available for 30 and 45-day blocks. It can sometimes be a good idea to implement an upgrade at a later stage rather than when you first list. Listings gradually move down the list as newer properties are listed, and implementing an upgrade after some time is one way of maximising the benefits of this.
Tags: