Sell My Home
A step-by-step guide to selling your home privately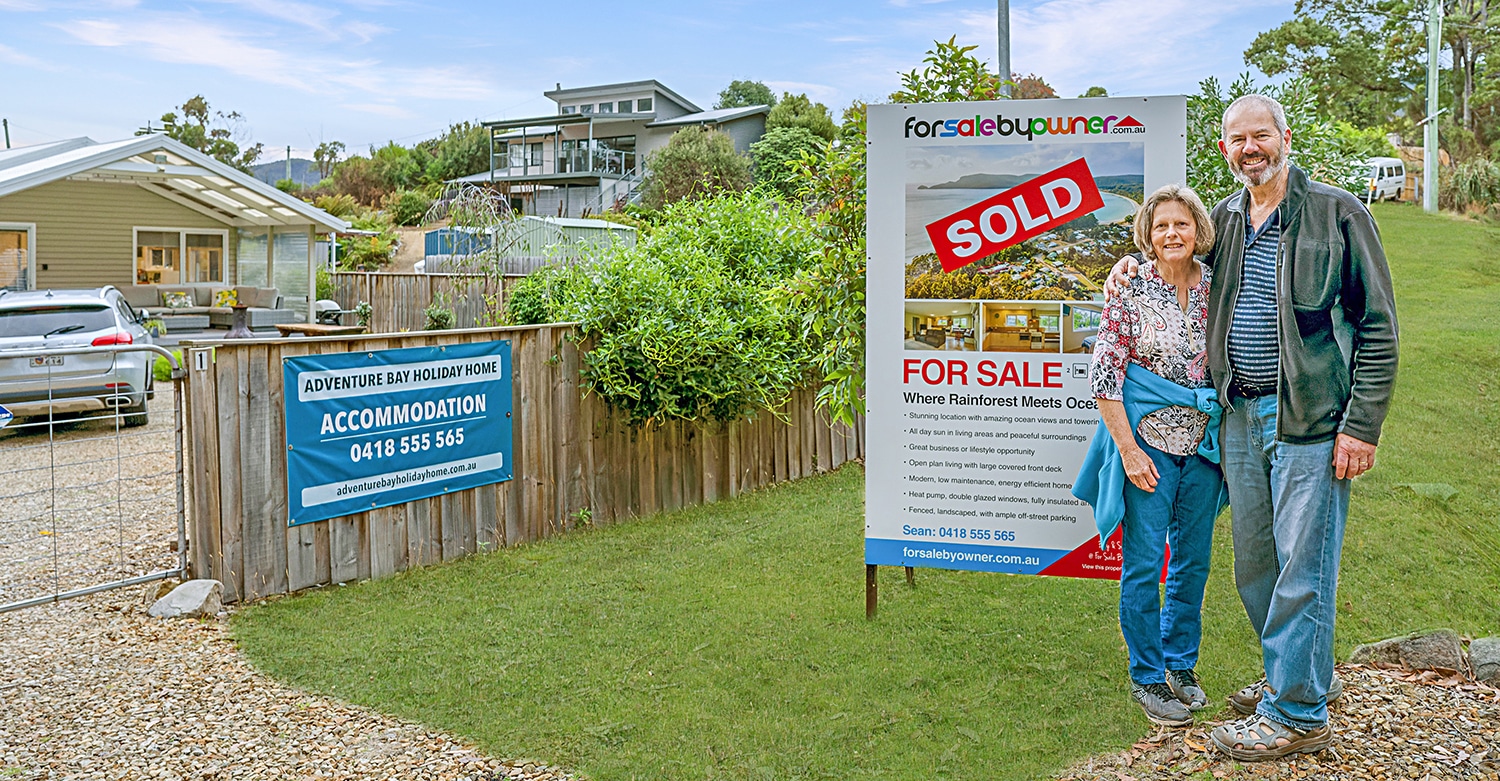 Sell My Home
Thinking of selling your home?
Thousands of people are having huge success and getting even better results than ever before while saving themselves thousands of dollars from the usual agent commissions and fees. You now have the means to sell your property easily using the marketing platform of For Sale By Owner.
Selling your house has always been seen as something 'only agents' can do. For Sale By Owner provide you with the major real estate portals such as realestate.com.au and domain.com.au, giving you the same exposure but with the ability to create and manage your whole campaign.
Can I sell my home without using a real estate agent?
Selling your own home in Australia is perfectly legal, and you do not need to use an agent to do so. Selling real estate privately is becoming more commonplace in recent years, largely as a result of the massive savings in commissions and advertising fees. For Sale By Owner is an Australian real estate business that allows private homeowners to market and sell their own properties themselves.
Why should I sell my home myself?
1. You are able to save a lot of money on commission when you sell.
2. Online advertising costs can often be lower than going through an agent.
3. Your budget will promote your property only; you will not be paying to promote any real estate agency brand.
4. You can price your property more competitively, as you do not have to factor in agent fees.
5. You have complete control over the entire process.
6. You can make changes to your listing and price without the delays associated with having to first contact an agent.
7. You are able to deal and negotiate with buyers directly.
8. You are able to run inspections as often and when you like, without needing to be confined by an agent's schedule.
9. You will not have an agent pressuring you to accept an offer that you may not feel fully satisfied by.
10. You won't be stuck with an under-performing agent and tied to their sales authority.
Here is a step-by-step guide to selling your own house in Australia:
Step 1: Set a Marketing Budget
When selling your own home yourself, you'll have quite a lot of flexibility in terms of how much to spend, and where to spend your marketing dollars. You may choose to get photos professionally taken, or you may decide to take your own photos and spend the money for that on something else. An agent would generally advise that you upgrade your listing on realestate.com.au for example, as they need to meet their upgrade quotas for each quarter. When selling your home yourself you may decide to spend the money on something more effective instead.
Step 2: Auction Vs Private Sale
Depending on where in Australia your property is located, you may want to consider selling by private treaty or selling by auction. The vast majority of private vendors in Australia do sell by private treaty. In a private treaty, there is no specified end-date for the sale, and people are able to submit offers for consideration at any time. In contrast to private treaty sales, auctions can also be effective for some areas. If you are selling your property privately, you still have the option of doing this yourself and just engaging an agent to only do the actual auction on the day. You do not need to engage an agent to do anything other than the auction itself, and no commission will be payable to them.
Step 3: Prepare the Paperwork
In some states of Australia, namely the ACT and NSW, it is a legal requirement that you have a contract in place before even advertising in any capacity. This is not a requirement in some other states though, although it is usually recommended that you have this in place. If someone would like to submit an offer very early on, it's always advantageous to be able to produce this without any delays.
Step 4: Decide on the Price
Perhaps the most important factor which determines how long it will take for your property to sell is pricing. It's important that you price your property realistically if you want a reasonably quick sale, but it is also perfectly acceptable to have an initial period where you may want to get feedback from buyers in terms of what the market says your property is worth. For Sale By Owner will provide you up-to-date property reports which will help you establish the value of your home, as well as providing statistical data on comparable sales in your area.
Step 5: Take Photos or Engage a Professional Photographer
Whenever possible, it's always recommended that you get a professional real estate photographer to take photos for you. The cost for this is relatively low in the scheme of things, and great looking photos will help establish a much more attractive and professional marketing campaign. This will not only make your property look better; it will also reflect better on you as the vendor. Poorly taken photos in terms can reflect in a negative way on your campaign.
Step 6: Create Your Online Advertisement
Once you have photos and have established your price, you will need to create your listing online, as will be shown on websites like realestate.com.au and domain.com.au Take some time to ensure that your description does not have typos, spelling errors and is grammatically correct. Inside your For Sale By Owner account, you will be able to enter all these details. Should you wish to make any changes at any time, you can easily log in and update any element of your listing, at any time.
Step 7: Prepare your home for inspections
Once your advertisement has gone online, there may be buyers who would like to come and inspect your property in person. You can either advertise specific dates and times where anyone can just turn up if they like, or you may want to make this inspection by appointment only. There is no right or wrong way in terms of doing this, and your choice of either may be influenced by the location of your home and the amount of interest that your listing generates.
Step 8: Respond to Enquiries
When someone wants to make contact with you with regards to your home, they will be able to get in touch with you in a number of ways. A prospective buyer may 1. Use the phone code system to get your name and phone number, 2. They may make an online enquiry by filling in the contact form of the website on which they view your property, or 3. they may phone our office, in the event that they perhaps saw a for sale board that had an office number on it. In any scenario, it's important that you attempt to answer any and all questions buyers may have, and that you attempt to provide any information that may help them. This does not necessarily include provide building inspection reports etc. as that is a different issue.
Step 9: Negotiate the Sale and Sign a Contract of Sale
Once you and the buyer have agreed on the terms of the sale and the sale price, you will need to complete a contract of sale. Even when using an agent you would normally still have to engage your own conveyancer or settlement agent. The preparation and overseeing of the signing of the contract is also something that they will be able to assist with, and it's always recommended that you use a professional to assist with this.
Step 10: Change The Status of your Listing to 'Sold'
Once the contract of your property has become unconditional, it's time to change the status to sold. Even if settlement has not yet occurred, the sale is technically sold and should be adjusted to reflect this. When changing the status to sold, you'll be able to choose whether you would like the public to be able to see the sold price, or whether you would like this to be hidden. Showing the actual sold price is helpful to future vendors and buyers and it is recommended you disclose the price, although there is no requirement to do so, and this is entirely up to you.
Sell My Home: Your Questions Answered
What things do I need to consider before I start marketing my home to sell it privately?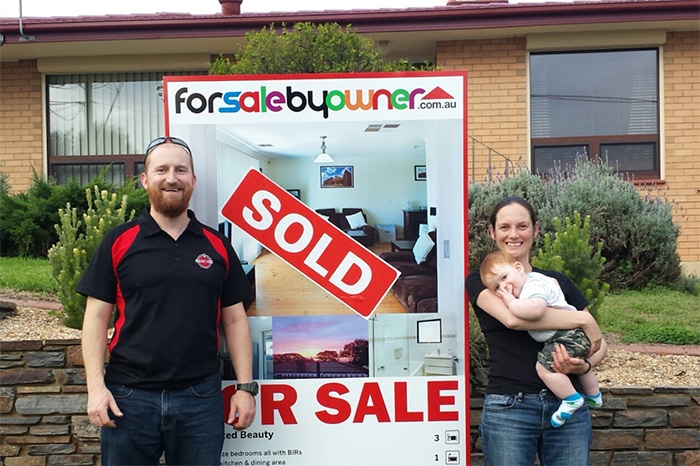 Knowing the market value of your property is a key factor before considering the preparation of your marketing strategy. Doing some research on sale prices in your area is essential. At For Sale By Owner, we provide you with property reports that give you recent sale results in your area. This will help you decide things such as 'a realistic asking price'. Attending opens in your area helps you see what buyers are looking for. Considering staging and minor renovations is also good, especially before preparing for photographs.
What kind of assistance will I get from For Sale By Owner to sell my home?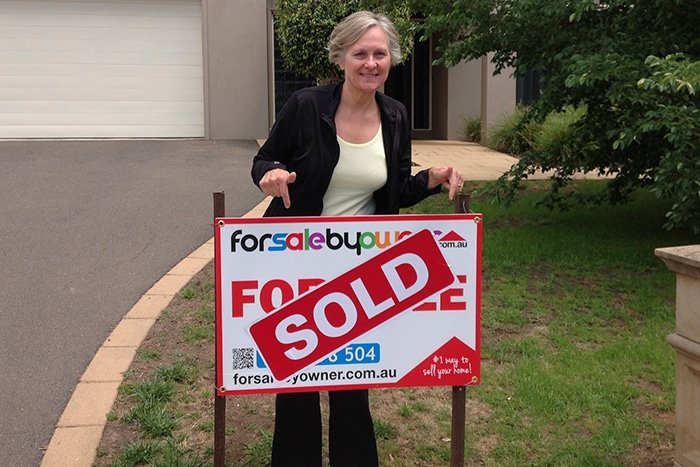 For Sale By Owner provides customers with 24/7 support with an experienced team who can help as little or as much as needed, from technical support in managing your advert through to real estate related advice. One thing that our customers love, is that they are completely autonomous in having the ability to create their advert, change things with it and handle their own enquiries, but also knowing help is just a phone call away when needed.
How does your system handle any enquiries made on my home?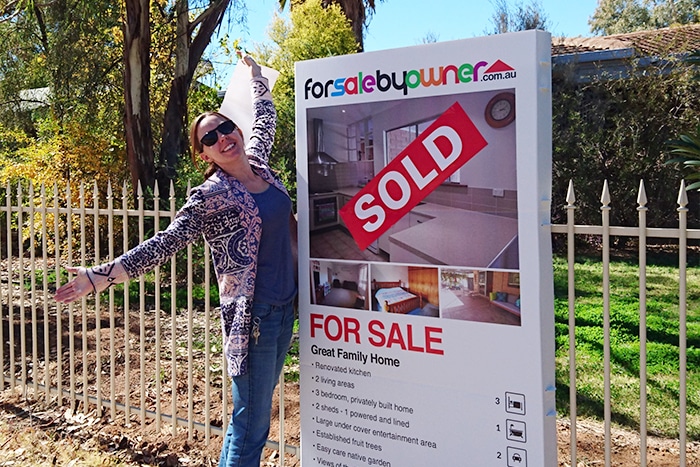 We have an automated system where you are provided the buyer's contact details in live time. Firstly, all enquiries are automatically logged to your account. Second, the buyer will receive a text with your name and number in live time upon enquiry. All done without intervention necessary by our staff – this ensures that you are gaining fast and efficient automatic processing of every enquiry made on your property.
What is included in the sale packages?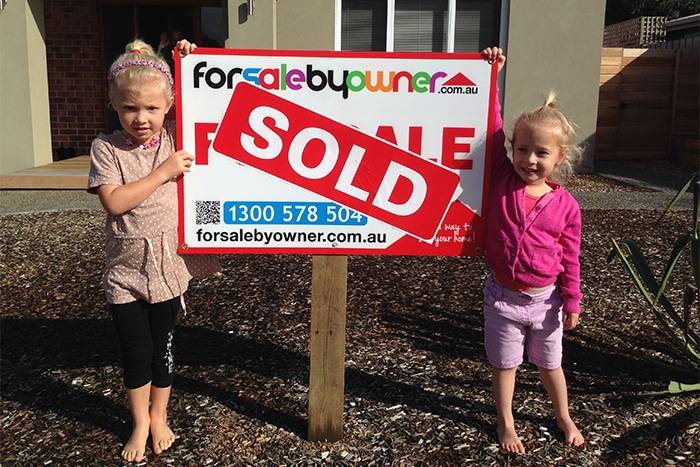 We provide 2 packages and even these are adjustable. Our basic Essentials' package includes 'all' websites, listed until you sell, a "for sale" sign, printable brochure software, 24/7 access to your listing for editing, property reports, marketing reports, and social media platform options. The 'Essentials Plus' package allows you to add either or 'both', a large photo board and/or a professional photography session. We also provide other materials you can purchase such as open signs. Remember that both packages are identical in providing the same services, keeping your house marketed until you sell.
Will I be up for any hidden fees such as administration costs upon the sale?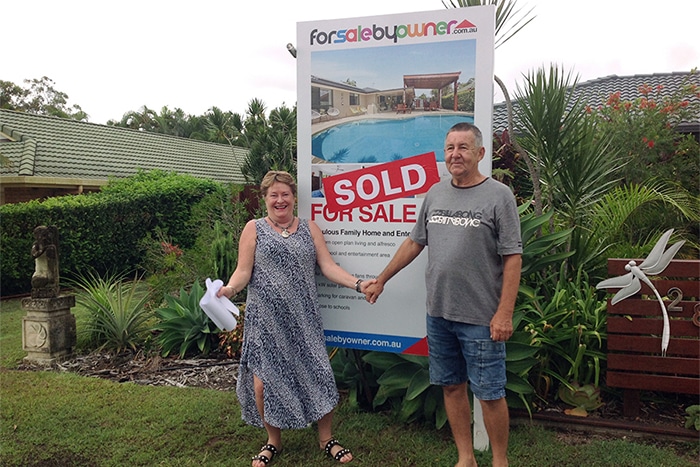 Absolutely not. Our administration assistance is part of For Sale By Owner's service to you. You only pay for what you choose to use, from the very basics of our Essentials package through to whatever additional marketing items that 'you choose' to purchase. There are no games or sneaky monthly or administration fees. You only pay for your marketing needs.
Sell My Home with For Sale By Owner. Please view our current packages for the latest pricing information and a list of inclusions.
Tags: Sell My Home, Sell Home Online, For Sale By Owner, FSBO, Sell Home Online, Sell Home Online, Private Sale Real Estate
4.9
Stars - Based on
1279
User Reviews