Advertise and list privately on domain.com.au
List privately on domain.com.au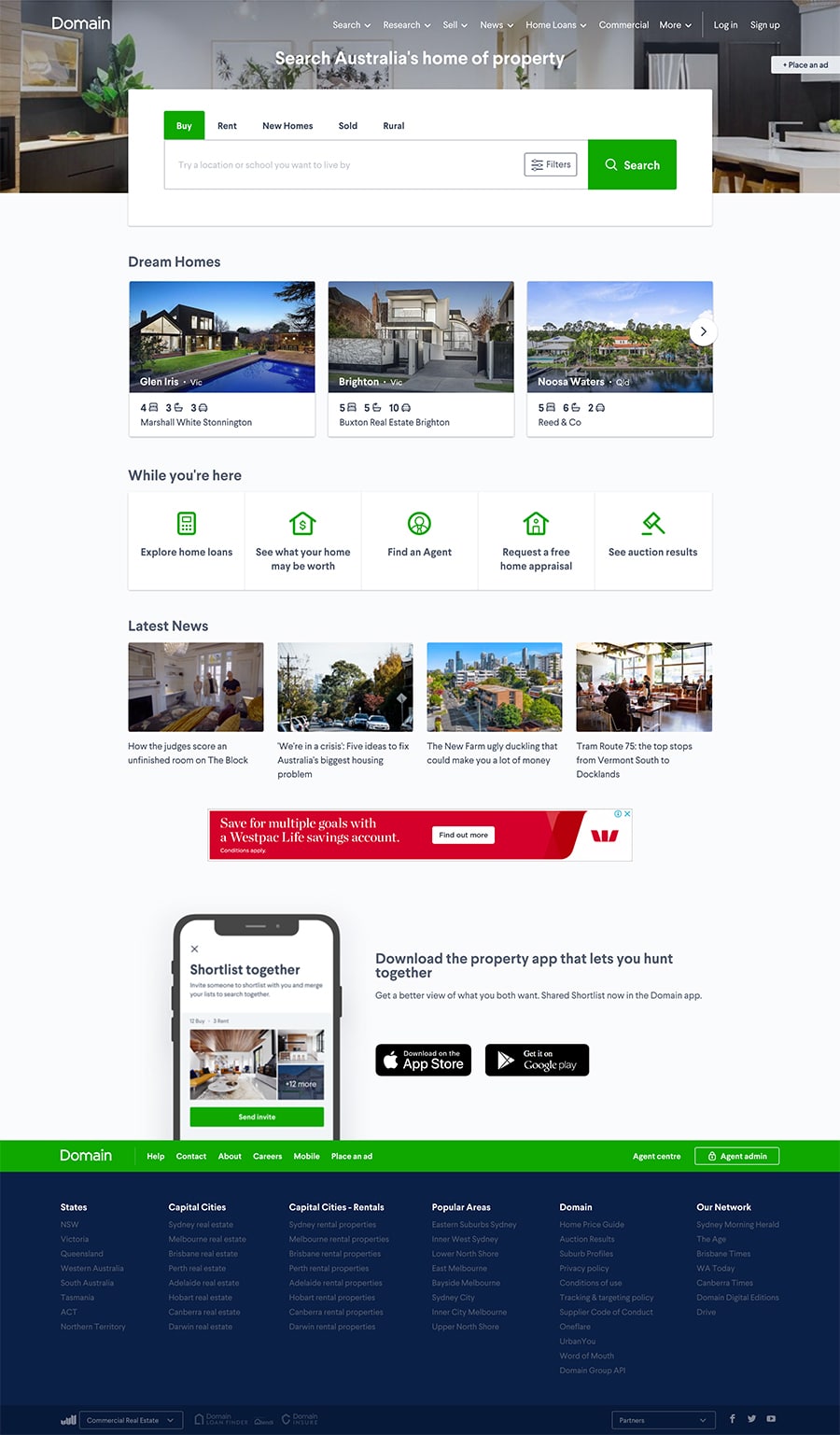 Advertising privately on domain.com.au
Domain.com.au is one of the most visited real estate websites in Australia, and we always recommend listing your property on domain.com.au as well as other portals such as realestate.com.au If you are considering using the sell my house online method to sell your house, domain.com.au should definitely be included.
The two main real estate websites in Australia are realestate.com.au and domain.com.au, and not all users source properties from both sites. People often use either and assume that any property will be listed on both sites.
Because of this, your marketing campaign should ideally include domain.com.au as well. Whether you are selling or renting out your property, For Sale By Owner can facilitate getting your property listed on domain.com.au as well.
View Package Details
Can I not just advertise directly through domain.com.au?

Yes you can, but it is in many instances cheaper to do so through forsalebyowner.com.au Not only will you likely save money in doing so (as we do not charge any ongoing fees), but you will then also have access to list on other sites such as realestate.com.au

Do I need to create a separate listing for domain?

No. The listing you create in our system is multi-loaded to a wide range of real estate websites, including domain.com.au When you update your listing on our website, those changes automatically flow through to all other sites, including domain.com.au

Can I list on domain.com.au only without buying anything else?

For Sale By Owner has a range of products and these all have additional inclusions which are necessary and worthwhile to most marketing campaigns. As such, we usually do offer stand-alone listings on domain only. However, please contact us if this is what you would like to do and we will see if we can accommodate your request.

Can I upgrade my domain.com.au advertisement?

Yes, you can. Upgrades are suburb-dependant and so we will need to provide you with a specific quote. Domain upgrades can also be subject to availability as some upgrades have limited places and need to be booked for specific times.

How do buyers or tenants reach me?

When a user makes an enquiry on domain.com.au, their details are sent through to you in real-time. If a user enters the phone code on your listing, they will also be given your name and phone number and will be able to contact you directly.
Tags: