Advertise On Realestate.com.au Without An Agent
Private advertising options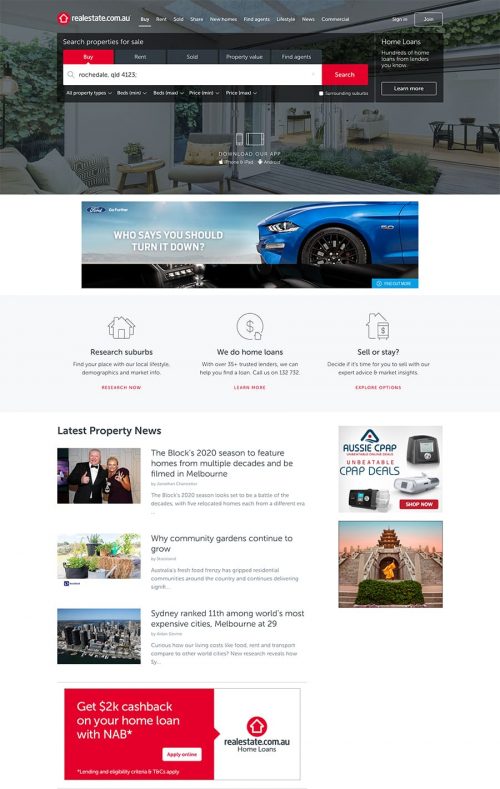 Advertise privately on reaslestate.com.au with forsalebyowner.com.au
If you're looking to advertise on realestate.com.au without an agent this is possible by listing via For Sale By Owner. Please note that FSBO is an agent though and REA does not allow private listings from the general public. See also this link on the cost to advertise on realestate.com.au
The benefits of advertising through For Sale By Owner are:
View Package Details
1. Maximum exposure

You will be able to get your property advertised on realestate.com.au and will be able to market to a great number of potential buyers. At this time, realestate.com.au is the most popular real estate website in Australia and generates more online enquiries than any other real estate portal in Australia.

2. You'll be able to access realestate.com.au upgrades

For those who have properties in more competitive suburbs, you'll be able to access any of their upgrade options. These are currently: feature upgrades, highlight upgrades, and premier upgrades. The cost of each varies from suburb to suburb.

3. You'll save money on advertising costs

With most agents, you will also need to pay advertising costs to the agent for your listing on realestate.com.au as well as having to pay them commission once you have sold. By advertising on realestate.com.au through forsalebyowner.com.au you will likely save money on listing fees.

4. You won't need to pay ongoing fees

The cost to advertise privately on realestate.com.au is a one-off fee. There are no ongoing or monthly fees applicable, and so you won't incur any further costs for you listing, no matter how long it takes for your property to sell.

5. You won't need to pay any sales commission

Once your property has sold, you will not need to pay any real estate commission. With commissions generally being around the 2-3% mark, that is a potential savings of many thousands of dollars.
Tags: