Sell My House
A Step-by-Step Guide to Sell My House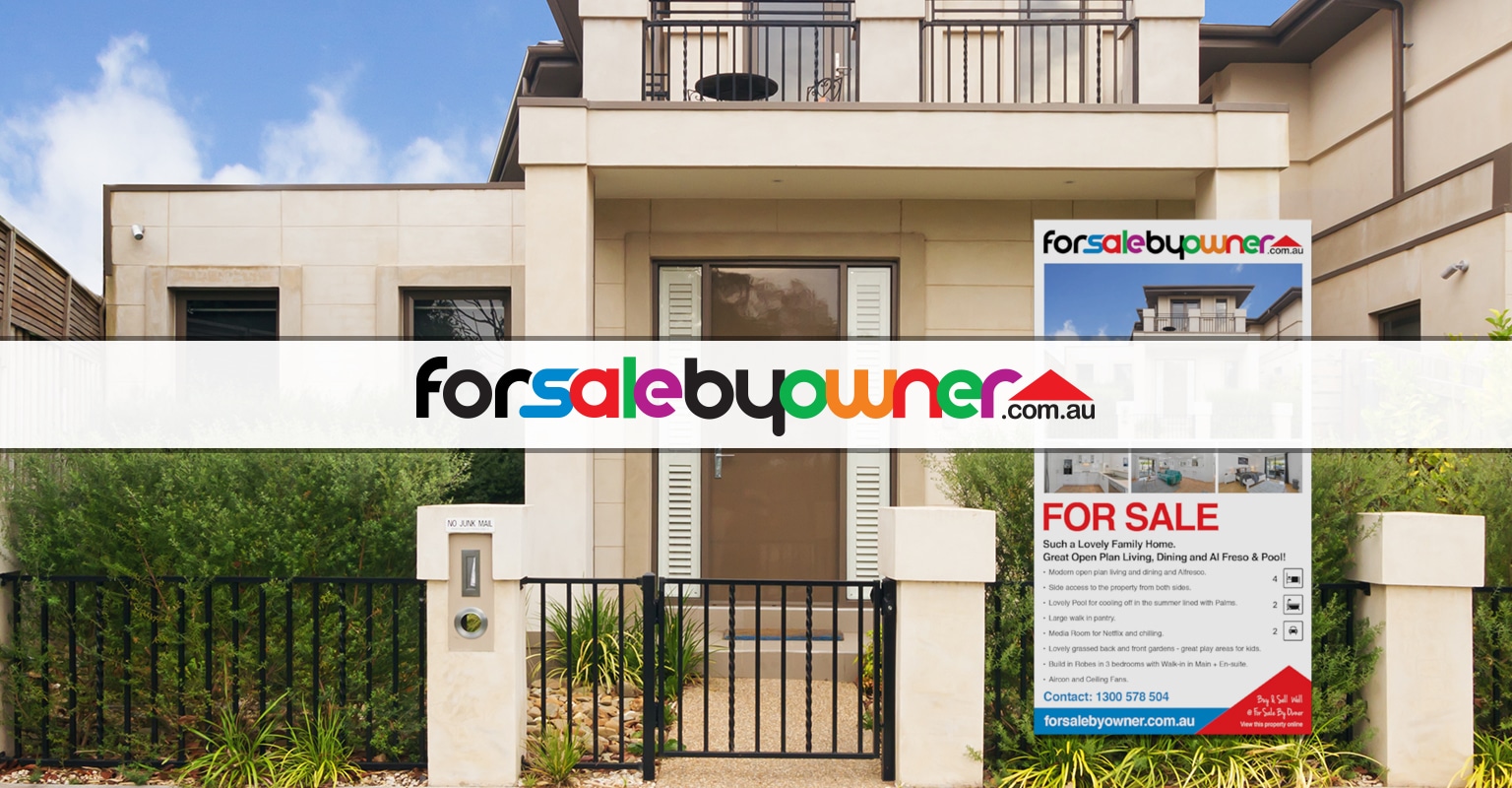 Sell My House | For Sale By Owner
If you want to sell your house privately, 'For Sale By Owner' can help you to do this yourself. You don't need a traditional real estate agent. Save thousands of dollars by using our 'Sell My House' services and products. We can help you sell your house anywhere in Australia, without the high costs associated with using a traditional real estate agent.
For Sale By Owner will provide you with all the tools you need to sell your house. This includes 1. listings on Australia's most prominent real estate websites such as realestate.com.au and domain.com.au, 2. 'For Sale' boards, 3. Property reports, 4. Printable brochures, 5. Access to industry experts, and 6. Extended support outside of normal business hours.
What are the main reasons to sell my house in Australia?
1. Save On Real Estate Commissions
Real estate commissions in Australia are extremely high. By selling your house privately without using a real estate agent, you'll be able to save thousands in commission fees. As an example, on the sale of a $650,000 home at a rate of 2.5%, you would be saving $16,250 by selling your house privately through us as opposed to using an agent.
Selling your home privately is not just about saving tens of thousands of dollars in commission fees. It's also about being able to achieve a good outcome in terms of 1. The price you sell for, and 2. How long your house is on the market. There is no point in saving on commission fees if you are not able to get the price you want or if your property ends up taking a long time to sell.
We will provide you with the tools and resources you need to succeed. Because of this, you'll stand the best possible chance of getting a great result.
2. Save On Advertising Costs
When you sell without agents, you will also save on advertising fees. This is on top of the commission savings. Most agents charge a considerable amount for marketing, and often a portion of this budget does little more than promote their own agency.
It can be very expensive to advertise in print media and to pay for unnecessary upgrades. Remember, even if your house does not sell, you'll still need to pay for these costs.
A much more cost-effective way to promote your house is by using one of our sales packages. This will then allow you to list your house on realestate.com.au, domain.com.au, and forsalebyowner.com.au
For Sale By Owner can therefore help you save on advertising. Our fees are just a fraction of what many agents would charge.
3. You Control The Whole Sell My House Process
When you sell your house privately with For Sale By Owner, you control all aspects of your marketing campaign. From advertising inspection times to the order in which photos appears, you have total control. This does not mean you're alone though. If you ever need any help in negotiating with a prospective buyer, we're happy to help. That also applies if you would just like to get our opinion about the wording of your advertisement etc.
Once you've placed your house online, you also be able to edit your listing and make as many changes as you like, 24/7. If you decide you'd like to conduct an 'Open For inspection' on the weekend, you can simply log into your account and add the dates. Your property listing will then automatically update on all websites a short time after that.
All enquiries come straight through to you. You'll receive an email notification and an SMS alert and the buyer in turn will also receive an SMS with your contact details. This then makes for a fast and effective way for all parties to contact each other.
It's absolutely crucial that you respond to all enquiries in a timely manner. Our systems make that possible. By being in full control, you'll be able to connect with the buyer straight away.
4. You Are Able To Negotiate Directly With The Buyers
When you sell your house privately, you and the buyer will have a direct line of communication. This means that you and the buyer will be able to talk with each other directly.
Many buyers are wary of real estate agents, preferring to deal directly with the owners. As the homeowner, you know your house better than anyone. You are in a better position to answer any questions that potential buyers may have. By cutting out the middle-man, you and the buyer can move towards a potential sale much faster.
One reason why many people still use real estate agents is that they don't want to be involved in the negotiating process. However, real estate agents are generally just want to achieve a sale. The sale price is often just a secondary concern. The actual price is often only a secondary concern to them.
5. You Know Your Home Better Than Anyone
You know your house and the surrounding area better than anyone. Because of this, no one is in a better position to answer their questions than you are. Buyers appreciate being able to ask questions and get accurate and honest answers.
You will also have a better idea of other things which an agent will not. This could be about the neighbourhood. It could be the street. It could be local amenities.
6. You Won't Be Stuck With An Agent Who Is Not Doing Enough
Dealing with an agent can often lead to frustration. If they are then not doing enough to achieve a sale, there is not really anything that can be done.
You won't need to worry about buyers being given the wrong information when selling without an agent. You can also avoid the frustration of dealing with an agent who doesn't answer your concerns or questions about the progress of the sale campaign.
We want you to achieve the best possible result when selling your house. For Sale By Owner provides excellent customer support. You can rest assured that we are always there should you need us.
7. Price Flexibility – No Need To Factor In Commission Costs
When someone sells their home themselves, they are often able to more competitively price their home. This is because they do not need to factor in commission costs. This does not mean that you need to sell your house for less than an agent would be able to get; it simply means you have more flexibility.
Consider the following example. Two almost identical properties are both on the market. A private vendor is selling one property and a real estate agent is selling the other. The person who has engaged the agent may need to pay approximately $18,000 in commission. The private vendor does not need to. So they can easily afford to drop the price just a little. Therefore, their property is much more competitive and attractive to buyers.
When it comes to private houses sales, buyers also know you are saving money. They often feel better in knowing there is likely more room to negotiate. Overall it's a 'win-win' for both you and the buyer. For Sale by Owner can also help you with pricing your property. We can provide you with a property report of recent sales in your area and a Core Logic property valuation report.
Why Should I Use For Sale By Owner to Sell My House?
1. We've Been in Business Since 2010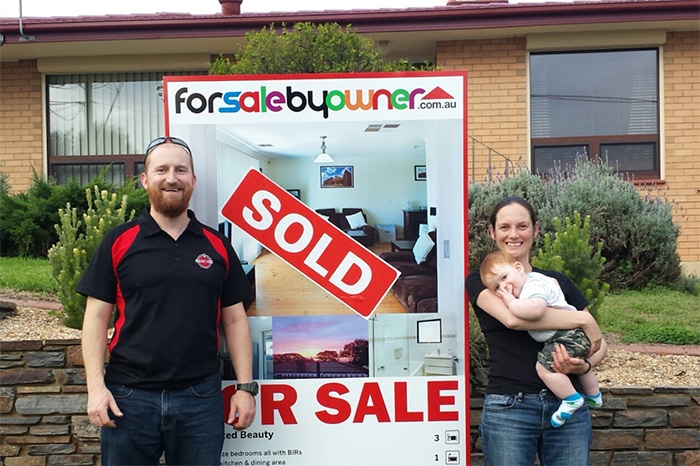 For Sale By Owner was founded in 2010. We've been at the forefront of private real estate sales in Australia ever since. FSBO operates in and is licensed in every State and Territory of Australia. Our business is a well-known and trusted company and Australia's best-recognised service for people who are looking to sell their property without paying huge agent commissions.
We have sold many thousands of properties. If you'd like to see how our previous customers have found listing with us, please read our testimonials. See also our current listings, auction results, and the sold section to view examples of current and past listings.
2. We Advertise Your Property on Realestate.com.au and Domain.com.au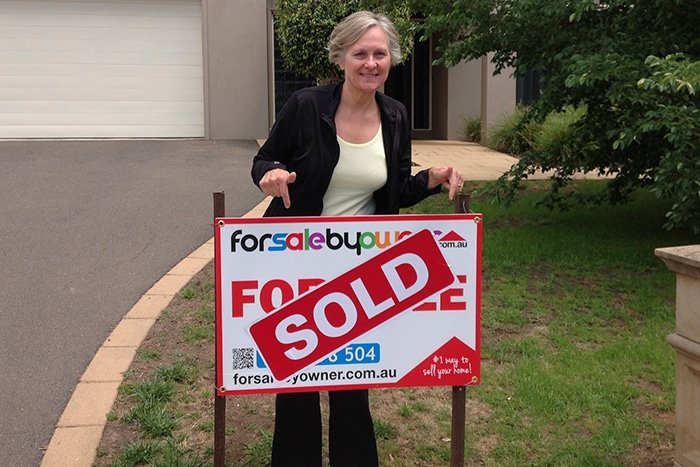 When selling your house, it's vital that your property appears on all the major websites. We recommend that you include realestate.com.au and domain.com.au as part of this. Any seller's guide will mention this as a crucial part of any sales campaign. Because of the importance of these sites, all our sales packages include both.
When you list with us, you'll be able to reach just as many buyers as a traditional real estate agent would be able to. To see some examples of properties we have for sale or have sold, please feel free to browse our listings. This way you'll get a good idea of what kind of properties are being sold or have sold through us.
3. You'll Have Full Control Over Your Listing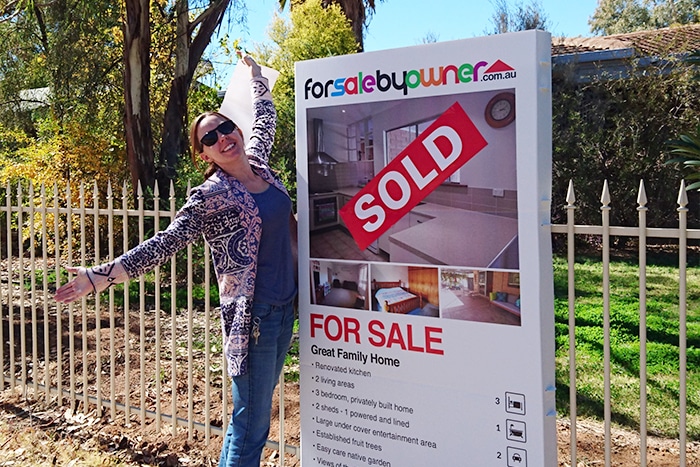 Our website allows you to create and edit your listing 24/7. You are able to log in and change any aspect of your advertisement at any time. This includes the title, description, photos, price etc. These changes then flow through to all the websites on which we list, more or less in real-time.
In terms of media files, we also allow you to upload: a. up to thirty-five photos, b. two floor plans, c. one property video, and d. two2 interactive tours. When it comes to selling properties, our software is easy and intuitive.
4. Cutting-Edge Real Estate Technology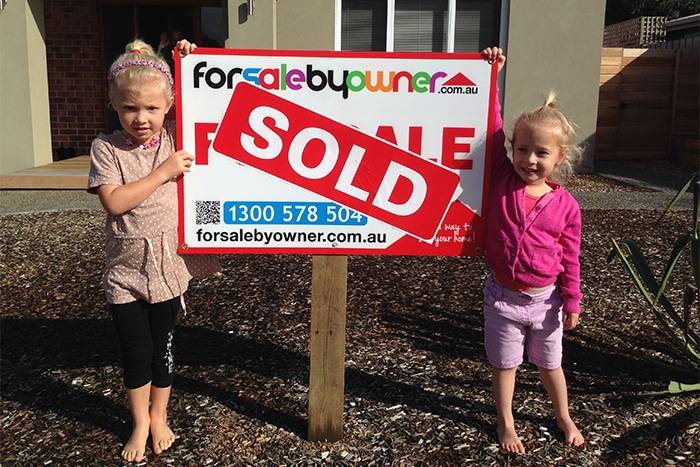 For Sale By Owner has developed its own fantastic and easy-to-use software for listing private real estate. You can create and manage your listing quickly and easily. Also, most changes do not need to be manually approved. When a buyer makes an enquiry, they are able to get your contact details straight away.
We use a sophisticated yet easy to use code system when people phone up about a property. This allows them to get your contact details in real-time. The user simply inputs a five-digit code that is unique to your property. They then receive your name and phone number over the phone and by SMS.
5. Outstanding Customer Support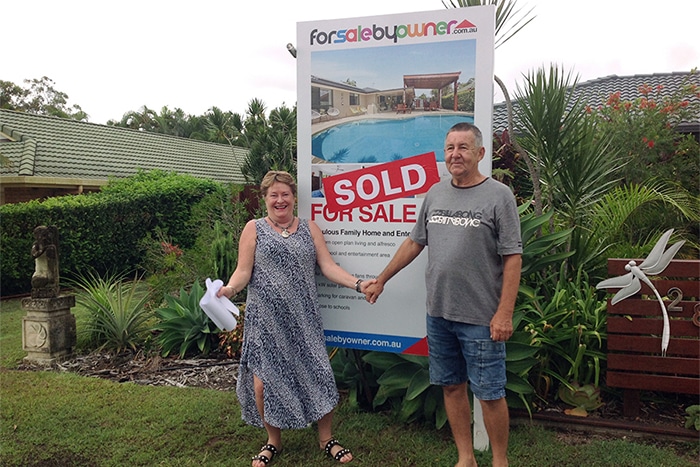 Selling your own home does not mean you're on your own. We provide excellent support to our customers and offer assistance with all aspects of a sale campaign. This includes, amongst other things: real estate advice from a licensed agent, help with offers, and how best to negotiate a specific private sale. We will always be happy to help you whenever you need help.
In addition to that we also offer round-the-clock support should you need any help with your advertisement. From assisting with the artwork for your photo signs to help with negotiations, we are always willing to help. Whether it's a property valuation you need, information about stamp duty, where to get a letter of offer form, or just some general tips for selling, we're here for you.
Looking to sell your property privately? 
Please get in touch with us about the 'sell my house' method. We're always happy to assist you to get a great result. It's perfectly legal in Australia to sell your own house or land, and you can save a significant amount of money by doing so yourself. Therefore, why not consider doing it without an agent.
Search our listings or view the sold section of realestate.com.au to view some of our previous successful sales.
Looking to rent out your property privately?
If you own a rental property and are looking for tenants, we can also help you advertise. View our properties for rent or click through to our rental packages to see how we can assist.
Tags: Sell My House VIC (Victoria) | Sell My House NSW (New South Wales)
4.9
Stars - Based on
1280
User Reviews