For Sale By Owner TAS
Selling Privately in Tasmania
For Sale By Owner operates nationally, including the state of Tasmania. We have helped many thousands of vendors in Tasmania sell their properties themselves, without having to use a traditional real estate agent.
How can we help you today?
I want to sell my house in TAS: Click Here    =>  Sell My House TAS
I want to buy a property in TAS? Click Here =>  For Sale By Owner TAS
Selling Real Estate Privately in TAS
Australia is filled with busy cities and wide-open spaces. There are a great many natural beauties and amazing scenery. There are tons of things to do and experience, from athletic activities to artistic to academic to career building. While many people look to these hubs of activity for a place to live, others are looking for those small-town areas that still offer plenty of beauty and opportunity without being crowded and busy. The island of Tasmania is a great choice for those who want a quieter atmosphere with wonderful natural surroundings. The area has a chance for growth even though it maintains that country feel.
How to sell property in Tasmania
Because of the small-town atmosphere of Tasmania, advertising and marketing are vital to getting the word out about your property for sale. You'll need to utilize multiple resources and strategies to attract as many buyers as possible. This will help you to not only have more options in offers, but also to get a better price than you would if you only have one or two interested buyers. Focusing on that small-town vibe while showing the potential of owning a home in an area like Tasmania will be the best way to present the property. The most common method of selling a home here is through a private sale. However, this is not the only way. You can also sell a home through an auction.
How to sell by auction
Typically, auctions are seen in busier cities and areas with a great deal of attention and higher populations. It may seem as though this option wouldn't fit in with the more laid-back mindset of Tasmania, but there are opportunities to sell a home this way. Tasmania has seen growth and while it still has that smaller charm, during particularly busy times in the market or in specific areas where new job opportunities have sprung up may be great times to use this method to get a better price on your home. You do need to be choosy when deciding on when you hold your auction and having the foresight to know the best time may be tricky. A certified auctioneer must be used and if the auction doesn't attract enough attention, you may end up with a worse deal than if you were to sell through a private sale.
Why should you sell without an agent?
Agents are great when selling a home. They handle the marketing, the scheduling, and they will tell you the changes to make in order to get the best response. However, they will also charge you fees or commission, taking a portion of what you make off the sale, and while they do put in the work, you could also put in the extra work and time to do the same things. If your goal is to keep as much of the money from the sale as possible, then you may want to go through the process on your own. Fortunately, there are enough accessible resources now that anyone can do this. Having control over how long your home is for sale and the open home and viewing schedule can make your life easier, though going it alone will mean that you should expect to put in some work.
What is needed to sell in Tasmania
One of the key tasks you can do to get ready to sell your home is to finally make all those small repairs and touch-ups that you may have been putting off or that have sprung up. Things like a fresh coat of neutral coloured paint or fixing a broken tile will make the home more presentable to potential buyers. While guests may not notice small things like this, someone looking at the home to buy it will. Marketing is also important, so take quality photographs with flattering light and angles.  It's also important to research before putting your home up for sale to know what documents and information you'll need to provide interested buyers. Making someone wait while you try to track down information about your home may cause them to move on to another property.
How to schedule open houses
A great way to draw in more buyers is to host open homes and viewings as much as you can. This way, buyers who may be uncertain if they're interested or who may already be interested will get the chance to see it up close and walk through it. This is an important part of selling a home as most people would be opposed to buying a home they can't actually see in person first. Hosting these opportunities for your interested buyers with a flexible schedule will allow more people the chance to view your property. The more people who see it the more offers you can get. It's important to remember that personal items, like family photos or things your children made for you, may harm a buyer's overall opinion, as it makes the home feel like someone else's and makes it harder for them to envision their own life there.
How to navigate negotiations
Many sellers worry about negotiations. Showing and marketing their home isn't as intimidating, but negotiations can easily concern most. You may feel as though you have to either accept or decline the offer that comes in, but you can also respond with your own alterations. You have the option to negotiate not only the price, but any work that may need to be done and the date of closing. You can even negotiate whether there's a cooling-off period for the buyer. You don't need to stick with whatever comes first.
Most real estate laws in Australia are governed by the individual States and Territories. Below you'll find some specific information about selling your property in the state of Tasmania.
1. Due diligence checklist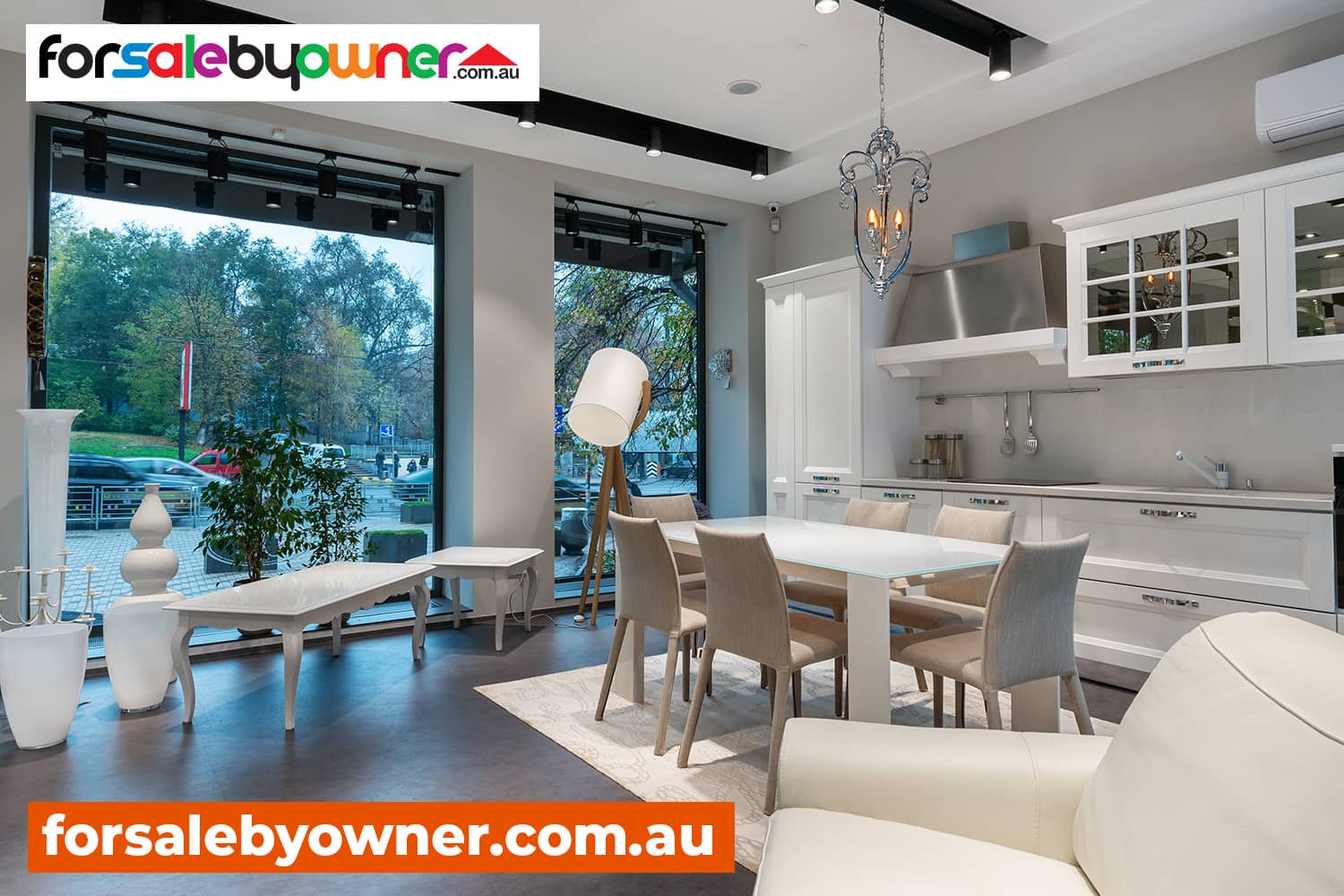 There are many times when using a checklist helps people stay on track with their plans and goals, as well as helping them to remember everything they need to accomplish. One of the places a checklist will help tremendously is when you're selling your home. There are a number of things that you'll need to do, even before your home is up for sale. The average person would have a difficult time remembering everything, and when you're dealing with such a large sale and lengthy process, forgetting something could cause some major problems.
Establishing your checklist should involve research into what it takes to sell your home, specifically in Tasmania. Because of the varied laws and regulations involved with the sale of property, it's important not to confuse one state or territory's rules with another. However, much of the documentation you'll need will be the same everywhere. If you're working with an agent, they should already have a checklist they use and will guide you with gathering and doing all that will need to be done. If you're selling your home on your own, you'll want to make your checklist in a way that you can add to it and rearrange it as you need.
It may also be a good idea to add repairs and alterations you think you'll need to make in order to sell your home to your checklist. Some of these repairs may be small and easily forgotten, so adding them to the list will help you to get them done and to do them in a timely manner. This will save you time and make your home more appealing to potential buyers.
2. Underquoting & Pricing Requirements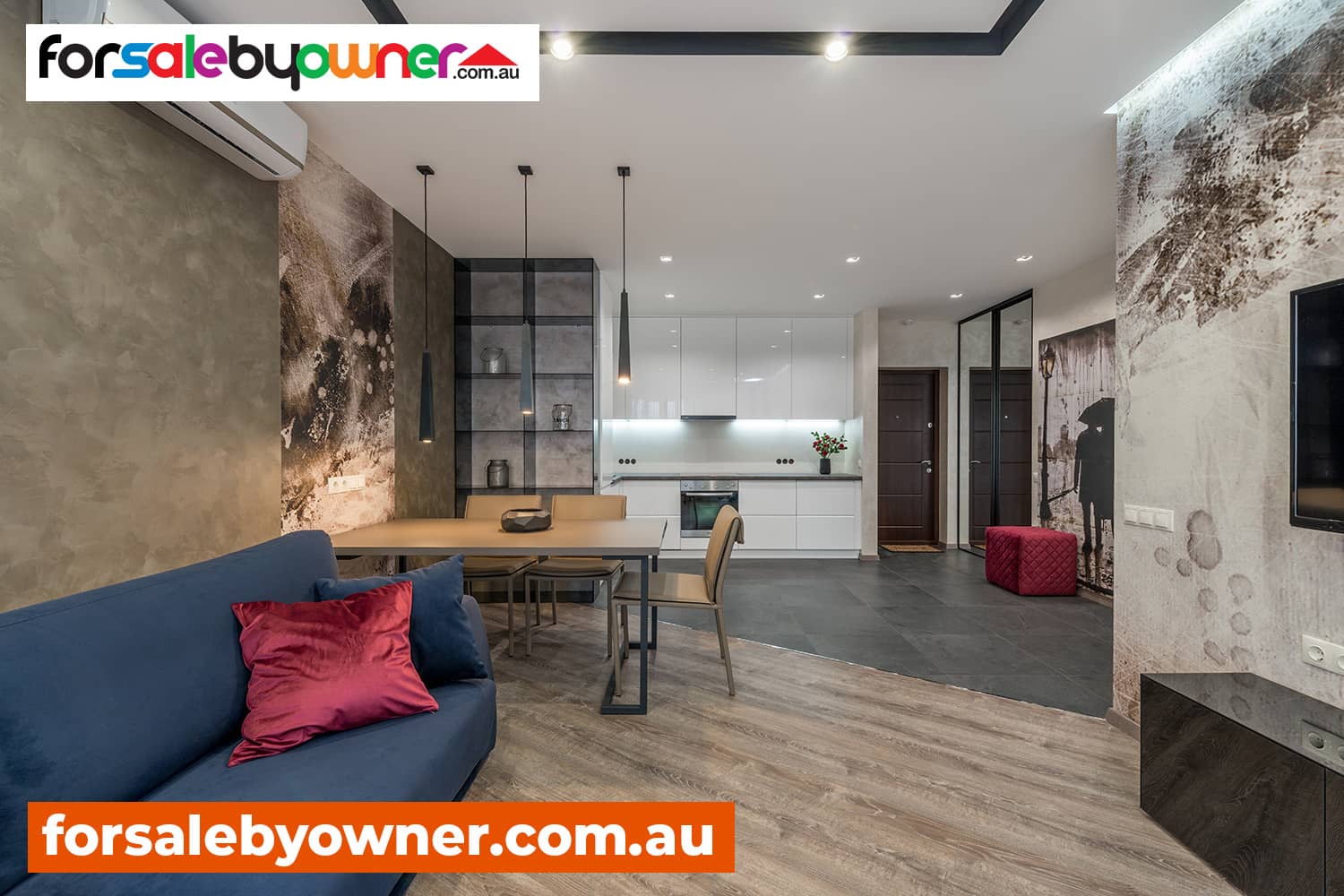 Underquoting is a major issue in real estate. It's considered an unfair tactic and is illegal in Australia. Underquoting is when agents or someone selling their home make implications or statements that falsely advertise and market the home's price. This is done to lure in more buyers, create higher competition, and in the hopes that someone will be more willing to break their budget in order to make the purchase once they've put in some leg work already. While these laws may seem as though they focus on the buyer and don't benefit you as the seller at all, the truth is that they also help you. Intentionally misleading potential buyers only waste more of your time and creates false hope when those buyers change their mind. Buyers are more aware of this issue than they used to be and won't fall for underquoting tactics.
Different states in Australia may have more defined regulations set in place to prevent this from happening, but some, like Tasmania, still lack some of those more detailed laws. Tasmania does have the Property Agent and Land Transaction Act 2016 that offers some details, and specifically states that, "A property agent must not represent in any way to someone else anything that the agent knows is false or misleading in relation to the letting or sale of property." There will still be repercussions for those caught underquoting and if you find out your agent is using this tactic, you should act to stop this from happening to prevent you from seeing any negative impact.
Being upfront and honest about the price of your home with the potential buyers will only make the entire process easier and quicker for everyone involved.
3. Real estate commissions in Tasmania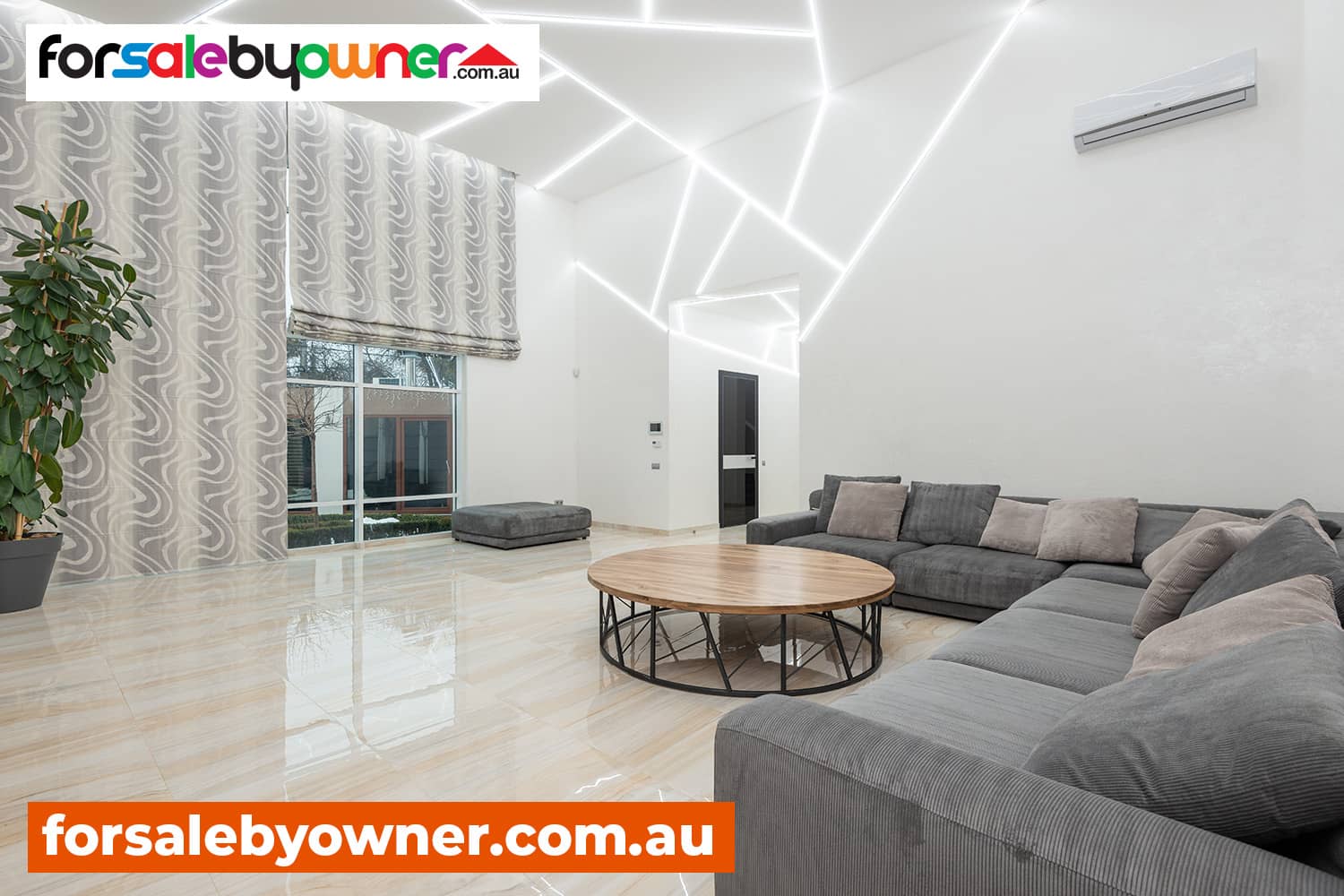 Nowhere in Australia has regulated real estate fees, which means that agents can set their own price. This allows them to have different prices and percentages in different areas. Often, you'll see higher percentages in areas with less population and less competition, and you'll see lower prices in areas with a lot of competition and higher populations. This is a reflection of housing costs, as homes in these busier areas with lower commission prices tend to cost more than homes in quieter places. It allows agents to make up the difference in a way.
Tasmania sits around the middle of the national average, around 2.96%. This doesn't mean that this is the exact price you can assume to pay as the housing market shifts often and there are other factors that may change it. If you've decided to work with an agent, shopping around is a great idea. However, you also don't want to simply pick the cheapest one. Some agencies will split their costs, meaning there will be fees that are not apparent until you're ready to sign a contract with them. They also may not be a great agent. Choosing an agent or agency with a history of happy sellers can increase your chances of having the same results. Understanding how the agents charge for their services and how much before you sign a contract with them will prevent you from having any unpleasant surprises later on.
Another thing to consider before choosing an agent is to understand how they operate. Some agencies work the entire process as a team, which means you may not have a single agent you're working with. Some people may not mind this and it does allow agencies to use their agent's greatest strengths. However, some sellers may not want to work with multiple people and will want to have a single person they can turn to through the process. The amount of communication involved is another thing to consider. Some agents tend to do the bulk of the work themselves and leave you alone, while others like to involve the seller throughout the process. You should discuss all this with any agent you're thinking of working with before you sign a contract with them.
4. Method of sale (Auction Vs Private Sale)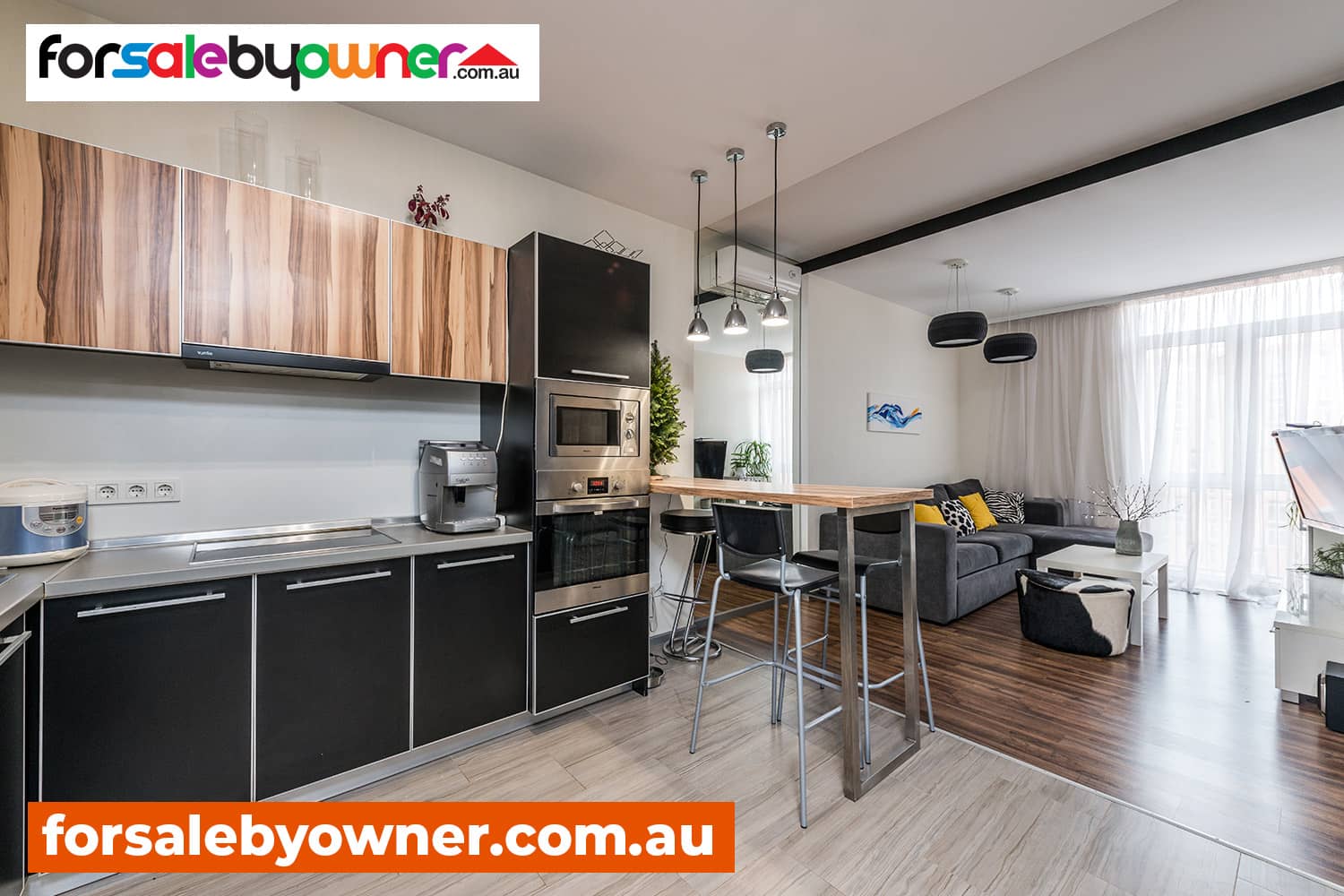 Private sale is the more common way that homes are sold in Tasmania. This is when you place your home on the market and interested buyers approach you or your agent with their offer or requests for more information. Sometimes they may request that certain work be completed or that the price be lowered for one reason or another. As the seller, you and the potential buyer can negotiate until both parties are satisfied with the outcome. Price, alterations to the home, the closing date, and even a cooling-off period can be negotiated to make certain that everything works out in the best way for both you and the buyer.
This option gives you more room and freedom to sell your home on your schedule. You can market how you want and can take the time to wait for the right price to come along. In a slower area like Tasmania, having the option to wait for the right buyer may prove more profitable than trying to hurry the process along. However, not everyone wants to wait. If you want to get your property sold quickly and are willing to put in the work to market it, you always have the option to sell it at an auction instead.
Selling by auction can sometimes result in a higher price. The competitive nature of auctions and the fact that potential buyers are more willing to go just a little bit higher than the other interested person help to drive up the price. These sales, done by certified auctioneers only, are a fast-paced and quick way to sell a property. However, it should be noted that if the area does not have a lot of competition in the housing market and there are fewer potential buyers, the auction may not have the same results.
5. Cooling Off Period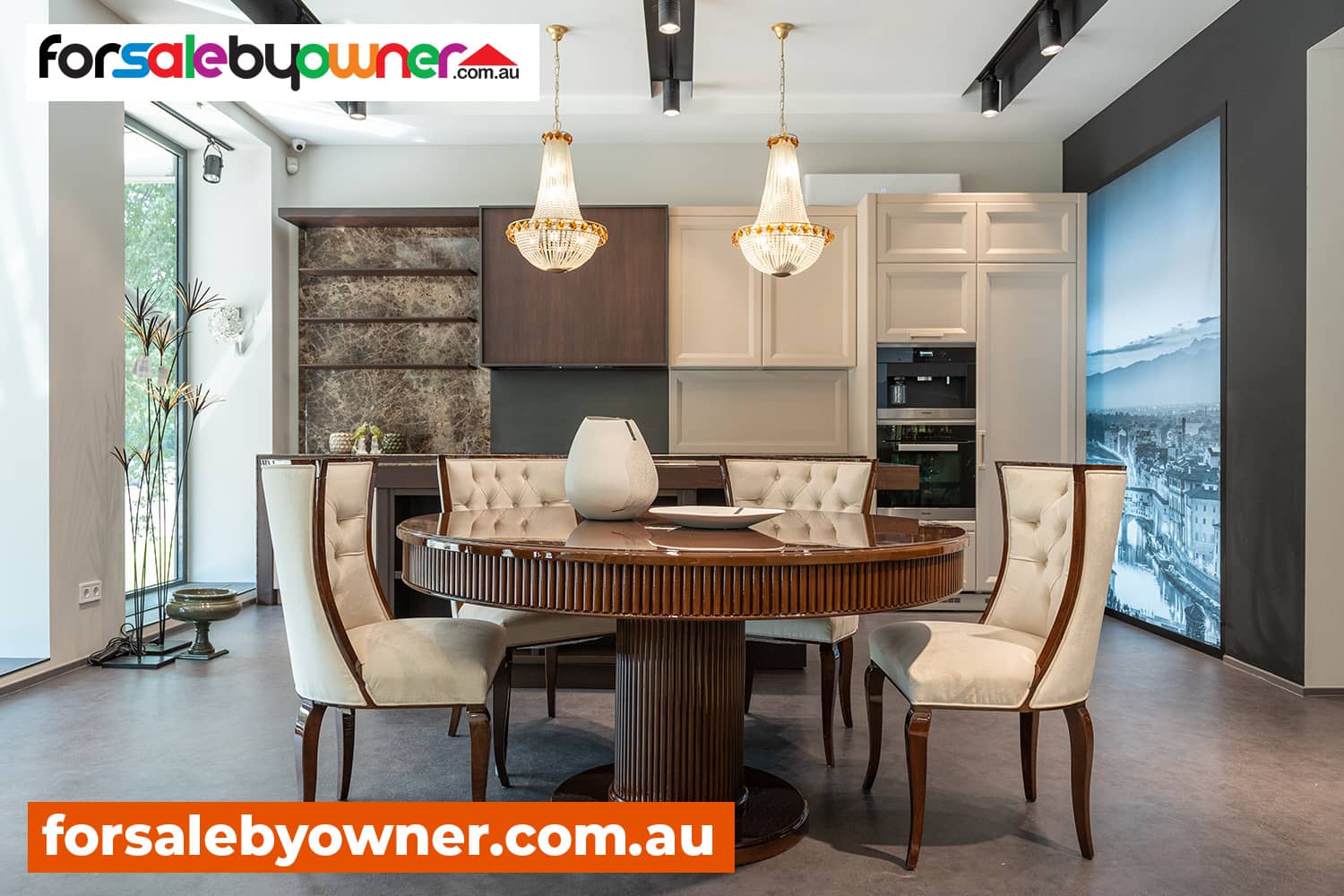 A cooling off period is the amount of time after all parties have signed a contract of sale in which the buyer of the home can change their mind and back out of the contract. This is only a few days, ranging from a couple to five, and will sometimes come with financial repercussions on the buyer choosing to back out. Having repercussions in place help to prevent buyers from abusing this and wasting what is often valuable time for the seller, but not everywhere has these penalties in place.
Tasmania is a bit different from some of the other states in Australia in that there is no cooling-off period. This works more in favour of you, the seller since you don't have to worry about a buyer deciding to back out of a contract. However, this also means that many buyers will be more astute and careful about their decisions. It's important to present them with all the reasonable information they request as quickly as possible in order to prevent them from reconsidering or walking away early on. It's also important to carefully consider all the requests and negotiations from your potential buyers. You may want to complete any needed repairs before placing the home for sale so that buyers who are in a hurry will not pass it over for a home they deem in better condition.
A buyer may decide they want a cooling-off period even though there isn't one. This can be negotiated and if you agree can be a part of the contract of sale. You have to remember that other areas in Australia do have a standard cooling-off period and buyers coming in from these other areas may want this small window as a form of protection. However, for the most part, buyers are fairly thorough before reaching the point of signing a contract.
Latest Properties
Here are the most recently listed properties For Sale By Owner in Tasmania:
Tags: For Sale By Owner Tasmania, For Sale By Owner Hobart
5
Stars - Based on
1279
User Reviews