How to advertise on realestate.com.au
List without using a traditional agent ...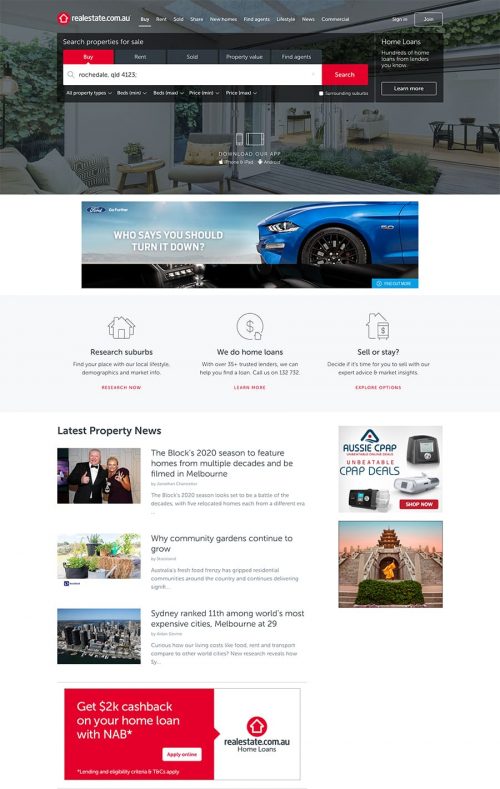 How to advertise on realestate.com.au
Here is an overview of how to list your property on realestate.com.au Please note that they do not accept individual listings from the general public. Instead, you need to be a registered real estate agent in order to list directly with them. For Sale By Owner is a licensed agency in all states and territories of Australia, and as such, we can assist with the listing of your property.
View Package Details
1. Choose a sales or rental package.

Properties are displayed under either the "Buy" or "Rent" tabs, and so you will need a different account type depending on whether you are selling your property, or just looking to rent it out. You can choose what package best suits you from our homepage. Please note that properties on realestate.com.au must be residential. They do not allow commercial listings or business listings.

2. Create your listing for realestate.com.au online.

Whilst your listing will be published to their site (as well as others), the creation of your listing is done with us, and we then publish all those details to all websites for which we hold accounts. You'll be able to access and edit anything at any stage, so don't worry too much if you come across a spelling mistake or want to change photos, want to change the price etc.

3. Review your property advertisement.

Whilst you do not need a professional copy in order to successfully rent out or sell your home, it does create a better impression and makes your listing look more professional if there are no grammatical or spelling errors. In terms of images, you may want to consider putting your photos in a logical order, so that people are taken through various parts of your property much as they would see while inspecting in person.

4. Publish your listing to realestate.com.au

Once you have confirmed that you are ready to publish, one of our staff will review your listing to make sure it is compliant with REA's Acceptable Use Policy and will publish the ad. You'll receive a confirmation by email when this has been done.

5. Respond to enquiries.

When an enquiry is made on your property, you will receive both a text message as well as an email with the contact details of the person interested. They will also receive an email with your details, and it will then be up to you to negotiate the rental or sale of your property.

6. Change the status of your listing.

Once you have found a tenant, you'll be able to change the status to 'Leased'. If you are selling your property you will likewise be able to change the status to either 'Under Contract' or 'Sold'.
Tags: