For Sale By Owner ACT
Selling Privately in the Australian Capital Territory
For Sale By Owner operates nationally, including the Australian Capital Territory. We have helped many thousands of vendors in the Australian Capital Territory sell their properties themselves, without having to use a traditional real estate agent.
How can we help you today?
I want to sell my house in ACT: Click Here    =>  Sell My House ACT
I want to buy a property in ACT? Click Here =>  For Sale By Owner ACT
Selling Real Estate Privately in ACT
The Australian Capital Territory may be small in size, but it makes up for that with the varied environment and wide assortment of things to do. Much of the territory is a protected natural environment, but it also hosts Australia's capital city of Canberra, with a rich historical and ecological surrounding. Canberra is a planned city, created to be the capital as the midway point between Sydney and Melbourne, and the result of a worldwide architectural competition for a modern and cultural city. The snowy mountains in the area offer wonderful views and cooler climates than in many other parts of Australia.
How to sell property in the Australian Capital Territory
One of the key things to remember when selling a home in the Australian Capital Territory is that this is a self-governed territory and you must adhere to the local laws, regulations, and the proper forms for this area. Even if you are somewhat familiar with the local requirements if you're selling to someone outside of the Australian Capital Territory you should be on the lookout for any errors. The beautiful mountains and thriving culture of Canberra are great points to focus on when selling a home. You must also remember that in both more populated and in quieter areas, marketing will make all the difference in attracting as many potential buyers as possible, and therefore getting the best price you can.
How to sell by auction
There is a lot that goes on in Canberra and the layout is attractive. The variety of athletic, artistic, and historical significance of the capital city draws in quite a number of people. This level of activity in the housing market of this area means you could sell your home at an auction and do well. You will need an auctioneer that is certified to work within the Australian Capital Territory and you will want to make certain that you do a great deal of advertising beforehand to get as large a crowd as possible. Auctions have the benefits of using the competitiveness of the crowd to get a better price for you, the seller. If you want to sell your home quickly, this would be a great option to try.
Why should you sell without an agent?
The Australian Capital Territory is like anywhere else in Australia in the fact that you don't need to hire an agent to sell your home. You can do it on your own, setting your own pace, pricing, and schedule. Selling on your own allows you to avoid real estate commission fees and gives you a certain level of control. However, you must be prepared to do some work in order for the sale to be successful. You should also read up on all the local laws and regulations in regards to selling property. Creating a checklist and taking the time to research and market your home will help you be prepared and ready for this sometimes drawn-out process.
What is needed to sell to sell in the Australian Capital Territory
As mentioned previously, marketing is the key to selling a home successfully. You can't have potential buyers if those buyers don't know about your home. Using alternative means of advertising and taking the time to present your property well will draw in buyers. It's also important to note that many interested buyers will want information and documents quickly, so finding out all the information that you'll need to provide them with before putting your home on the market will save everyone time and prevent potential buyers from moving on. Another important aspect of selling a home is to make changes and repairs to increase the attractiveness of the property. Even the small things, such as fixing a cracked tile or repainting the front door can make a difference in who decides to put in an offer.
How do you set up open houses or viewings?
One of the most important parts of marketing a home is allowing potential buyers to actually see it and walk inside. Most people wouldn't purchase a property without taking a look at it in person. After all, it's a major and binding purchase. Scheduling these open homes often and at varying times will allow more people to see them. While it may be difficult if you're still living there, making sure the home is clean and void of personal touches, such as family pictures or unique décor, will help interested buyers envision themselves living in the space. Neutral colours and cleaner homes tend to be more appealing to buyers.
How to navigate negotiations
Many sellers feel as though they must take the best offer as is, but this is not the case. If a potential buyer has made an offer with conditions, you can respond with alterations and conditions of your own. For example, if the buyer wishes you to make a repair before signing, but you don't wish to do so, you could respond with a lower price so they can make that repair themselves. Another area you can easily negotiate is the closing date. Perhaps they want to close sooner, but you need a little extra time to move. Whatever the case may be, you do have a say and the contract isn't binding until both parties have agreed to the terms and signed. However, you should keep in mind that you should seriously consider negotiations in a realistic way and from the view of the interested buyer.
Most real estate laws in Australia are governed by the individual States and Territories. Below you'll find some specific information about selling your property in the Australian Capital Territory.
1. Due Diligence Checklist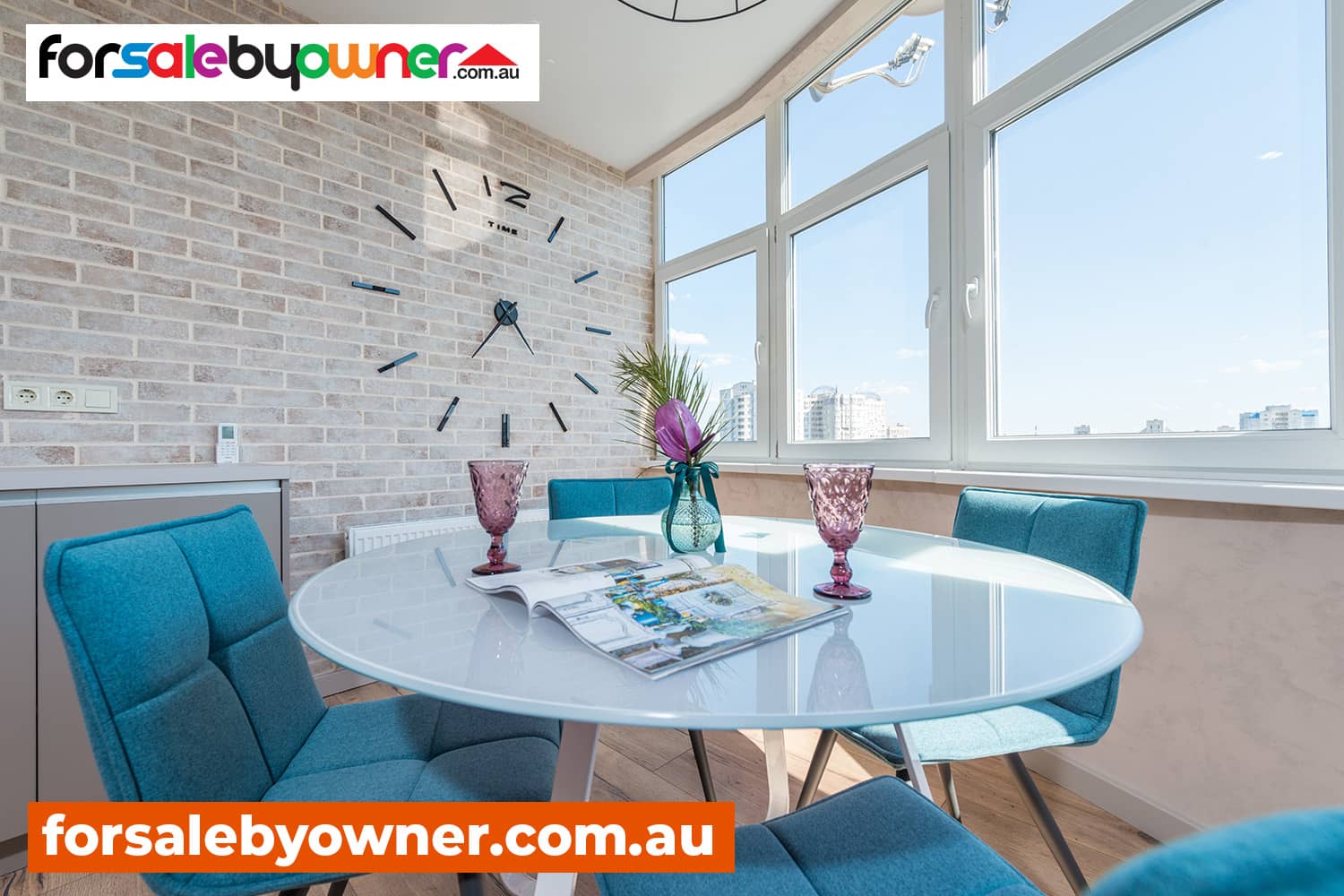 The Australian Capital Territory is self-governing and therefore anyone selling a home here should be certain to adhere to the local regulations. Creating a checklist will help you to be sure that you have everything need and have done everything required to sell your home properly. Selling a home, no matter where you are is a complicated process and it will be easy to forget things. If you're working with an agent, they will have their own checklist and will tell you the tasks, information, and documents that will be expected. Different agents will communicate this differently, so if one way works better for you, such as emails instead of phone calls, make sure to let your agent know.
As the seller, you're responsible for supplying interested buyers with certain information and documents. If you plan to sell your home on your own, without an agent's help, doing some research into the current laws before putting your home on the market will help you to have a more seamless and less stressed time of selling your property.
It's also a great idea to add improvements to your checklist. A fresh coat of paint, redecorating, and giving the home a deep clean can make a world of difference in the impression you make on interested potential buyers. While it may seem strange to put time and energy into a home you're no longer living in, when you're ready to sell it is a perfect time to do all those small things that you've planned on doing but never got around to. Guests may not notice those types of things, but someone looking for their future home will. It's important that it looks as good as possible to draw in as many interested buyers as possible.
2. Underquoting & Pricing Requirements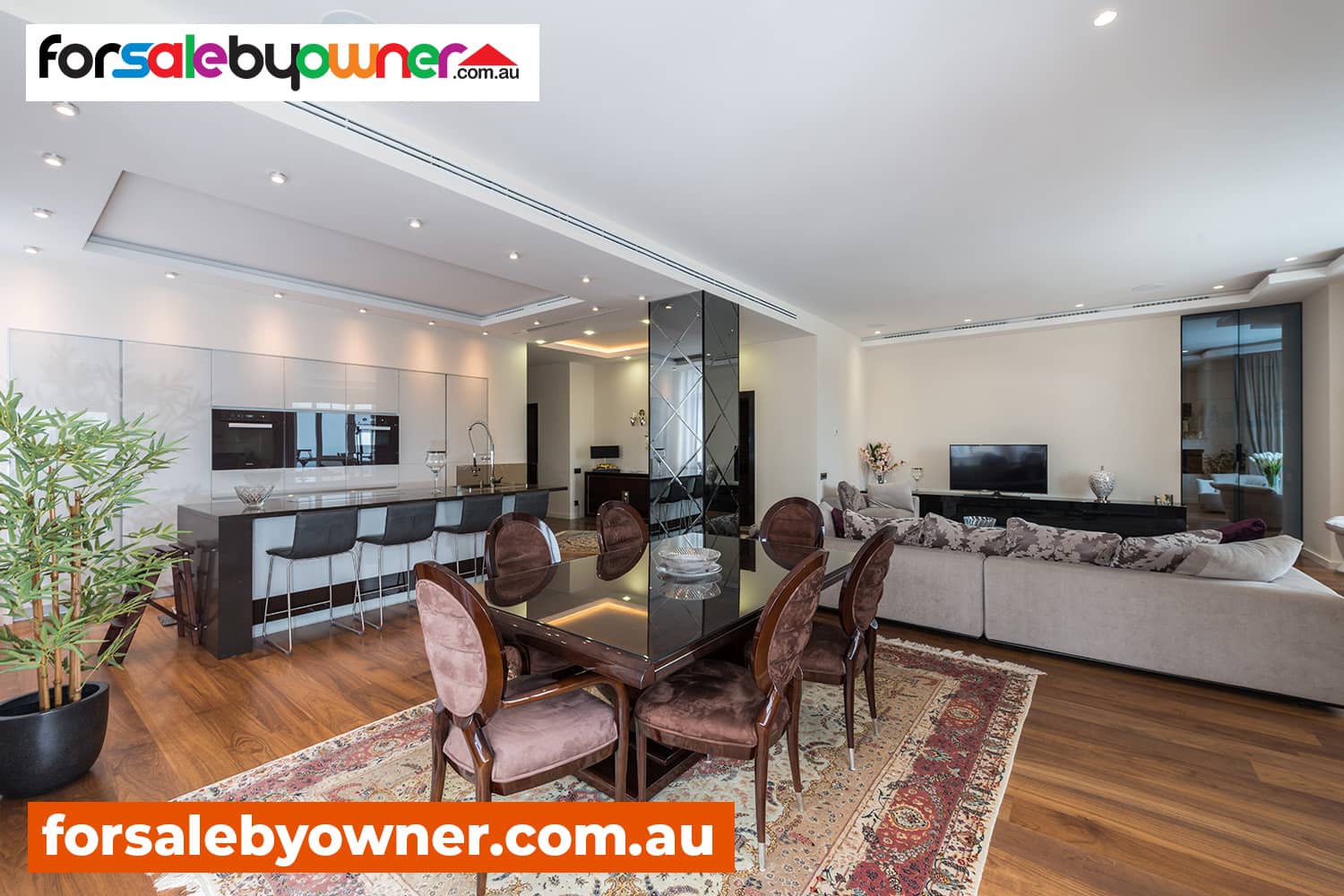 Consumer laws protect home buyers from the misleading practice of underquoting. This is when an agent or home seller presents the price of the home in such a way as to make it seem like it will cost less than it actually will. The tactic is used to draw in more potential buyers, hoping the competition will drive up the price or that a buyer will be more willing to bend after they've already set their heart on it. It's unfair and misleading, and the laws are clear that this practice is not allowed, though it's still seen in Australia.
While the laws are clear, the repercussions and the details of what constitutes underquoting vary depending on local regulations. Some states define much more than others, with some having no set restrictions beyond presenting a property and price with the intent of misleading potential buyers.
Australian Capital Territory doesn't have any set pricing restrictions like some of the other states. However, the specifics are listed as infringing on leaving out or omitting information that misleads, publishing advertisements or statements that are known to be misleading, or intentionally claiming or stating inaccurate information. Penalties for using these underquoting tactics can have some steep financial consequences, up to $220,000. It's important to avoid these types of practices and if you're working with an agent, make certain that your agent isn't trying to underquote.
3. Real estate commissions in Australian Capital Territory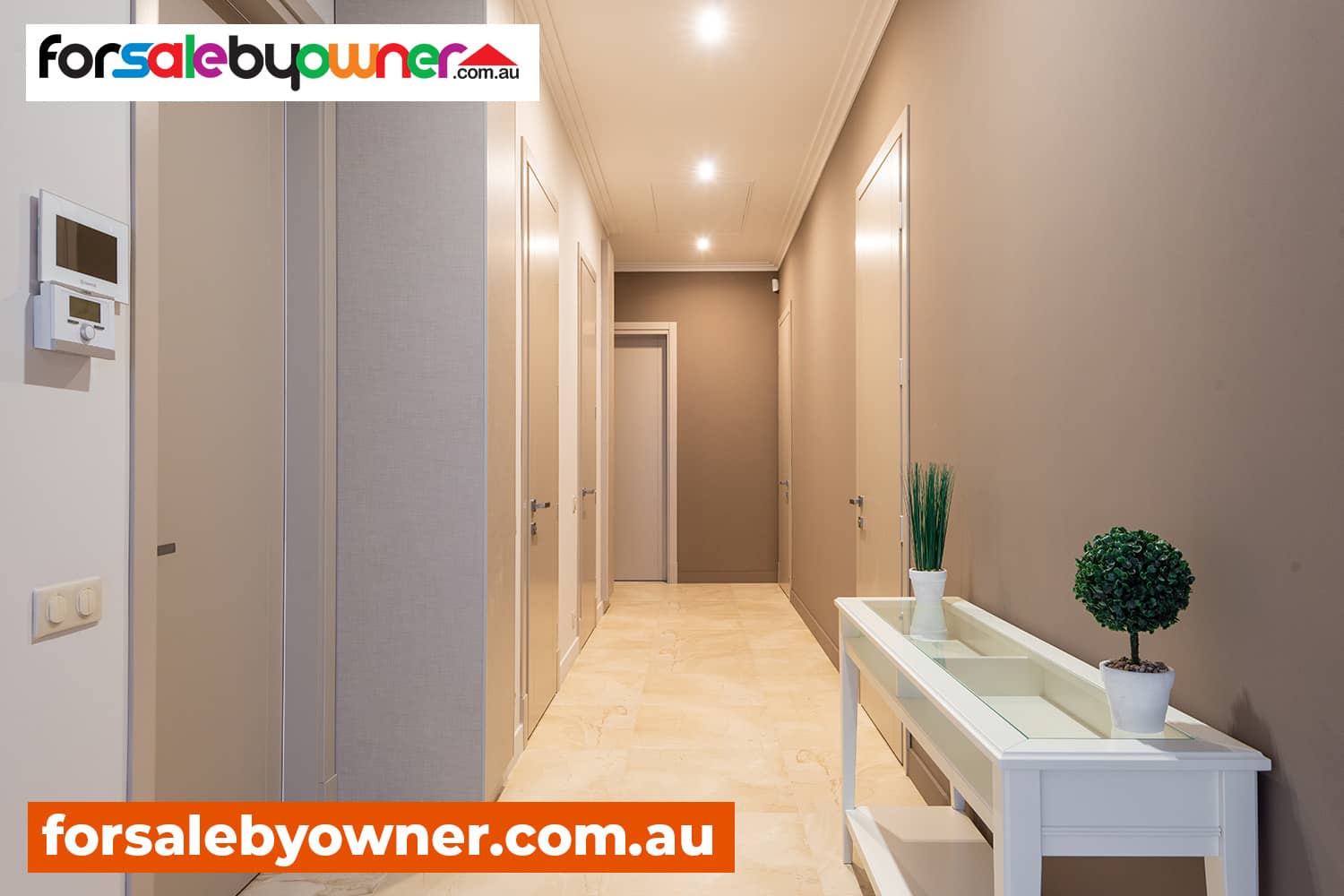 Deciding to sell on your own and avoid the costs that agents would incur will save you a decent portion of the sale of your home. However, selling your home on your own involves a great deal of work and time in order to make it the most profitable and successful transaction. Many don't have the time that it takes to accomplish all that involves selling property. This is why so many still rely on the expertise and knowledge that reputable agents have under their belts. For many, the costs included with using an agent are well worth it.
Agent commissions are usually relative to the population, with busier areas with lower commission fees and smaller populations with higher fees. This reflects average costs for houses being higher in greater populations and lower housing costs in lower populations, making up the difference for the percentage for real estate commissions. While some agents will have better prices, this not always means they will be the better option to go with. Choosing an agent with a good deal of expertise and who has a great reputation is more important than the price. You will also need to make certain that you understand how they charge. They may have fees that other agents charge or who may lump their fees in one sum.
In Australia, real estate commissions are not regulated and are determined by agents. In the Australian Capital Territory, the average commissions can range between 2.3% to 4%. The specifics of the situation and the type of home determines the commission percentage and you should always be clear before you sign a contract with a real estate agent. Be aware of any fees or charges that are always apparent that may be hidden in the contract in order to avoid any unpleasant surprises.
4. Method of Sale (Auction Vs Private Sale)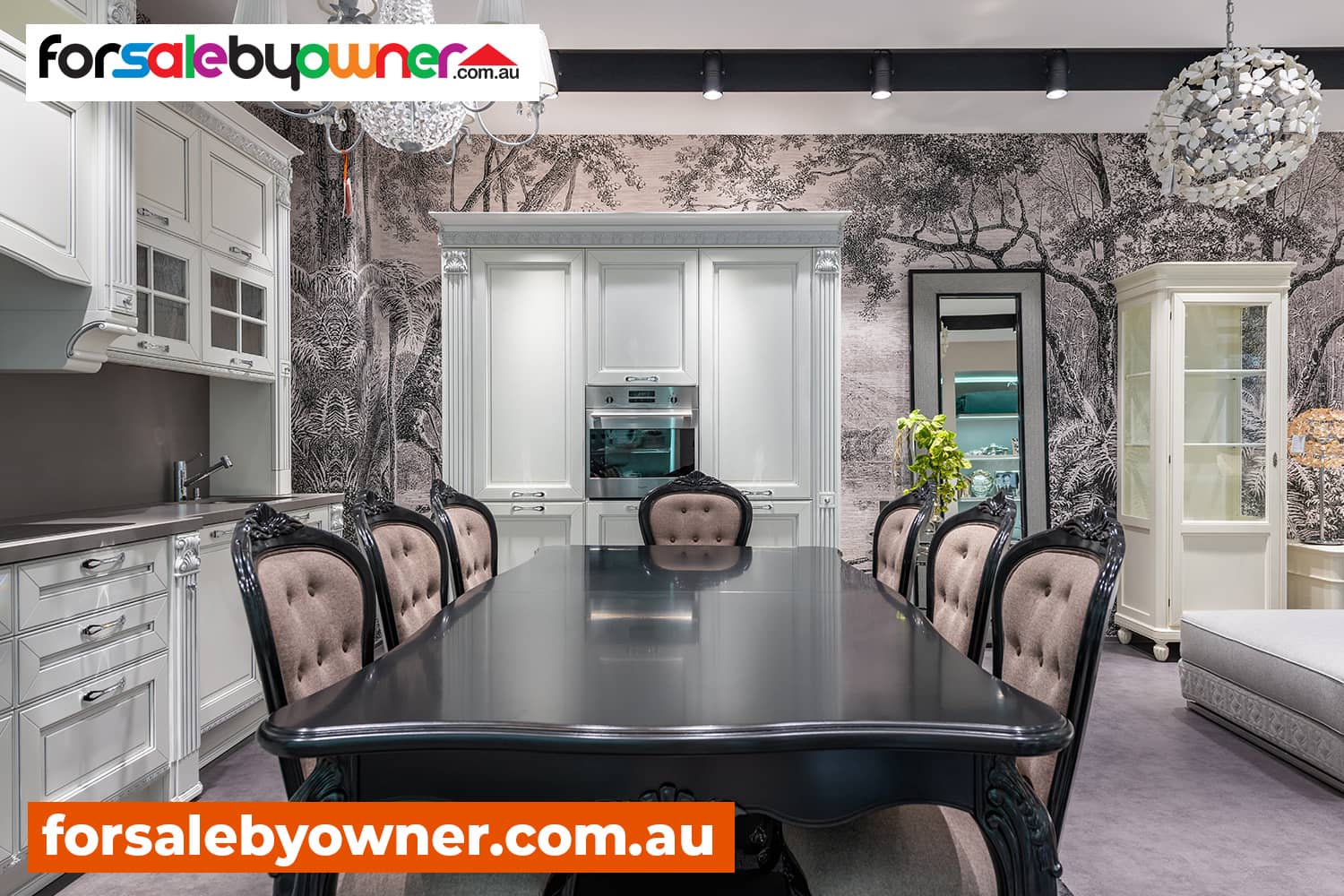 There are a lot of choices and decisions that you have to make when selling a home and one of the first of those choices are in the method of how you sell your home. How you sell your home will make all the difference in your results and your current and specific situation depends on which method is the best. Whether you live in a quieter area or a busy hub of activity, or the condition of the home impacts the better decision. It also matters how quickly you want to complete the sale, whether you need to have the time to move or if you're already out of the door. Either way, it's a choice you should think carefully about.
The most common method of selling a property is through a private sale. This means that an interested buyer will approach you or your agent with their bid and you and the buyer can negotiate until both parties are satisfied with the outcome. This can take some time and the closing date can be set to be the most convenient date possible for both. This also involves inspections and viewings and considerations to determine that the buyers are certain they want to buy the home. Hopefully, you will also have multiple interested buyers who will try to outdo the bid of the other buyers.
In an auction, the situation will be different. Homes sold at auction are often sold as-is and the sale is complete immediate and final. A certified auctioneer oversees the auction and buyers go into a bidding war at one time with what is often fast-paced competition. Auctions are best done in areas with a great deal of attention and potential buyers looking to get a property quickly.
5. Cooling-Off Period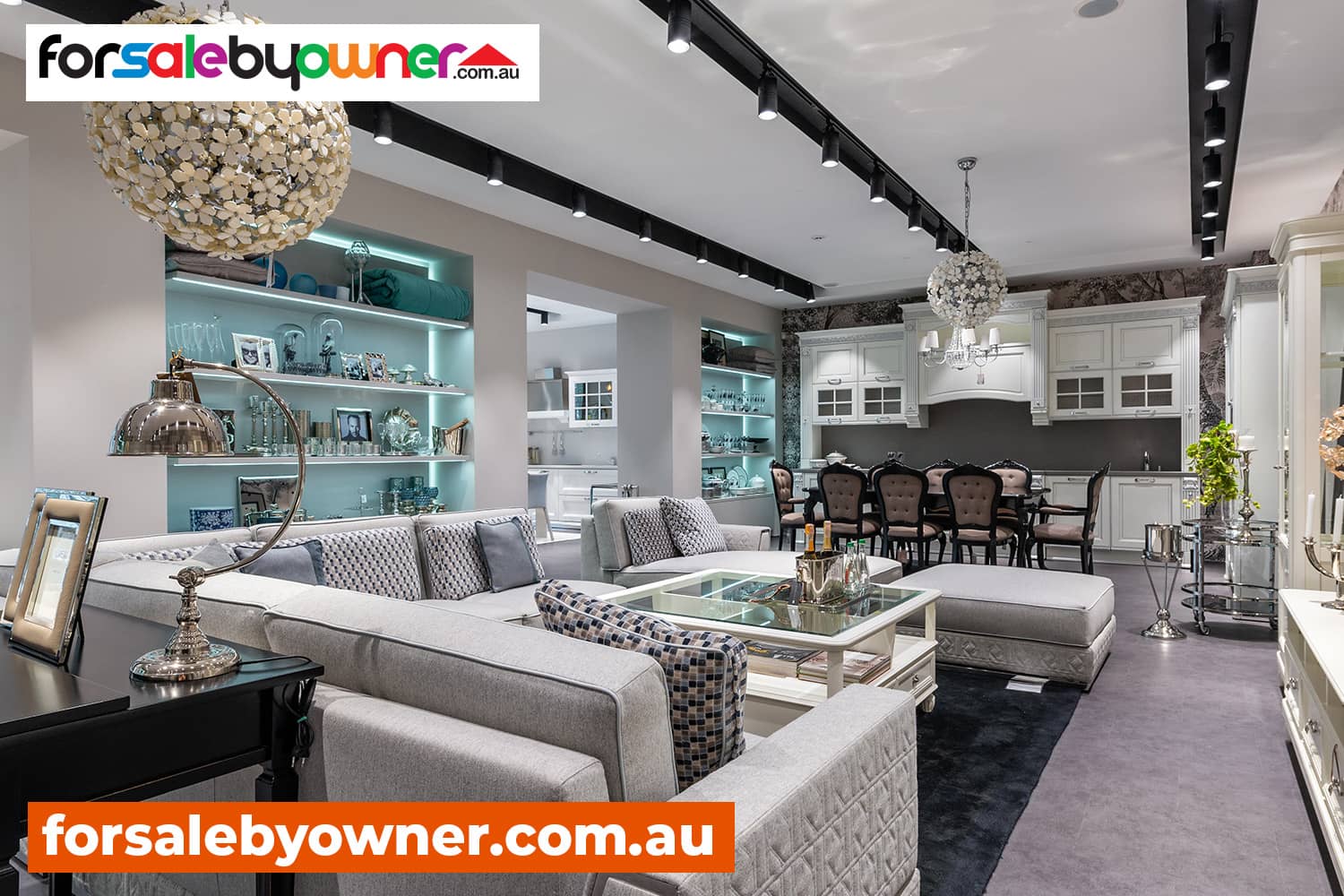 Sometimes, there will be situations where a buyer decides that they no longer want to purchase a home. This change of mind may even happen after the contract of sale is already signed. While many would consider the transaction finished and final, many areas in Australia have allowances called cooling-off periods. A cooling-off period is a certain set of days in which a buyer can cancel the contract of sale. Each state has a determinate number of days, but this can be negotiated between the seller and buyer to set a different number of days and auctioned homes don't have cooling-off periods.
There are also penalties involved if a buyer decides to use their cooling-off period. The severity of these penalties depends on the state. For example, the buyer may forfeit part of their down payment so that the seller isn't left empty-handed for the time and work they put in. The amount that the buyer loses can also depend on the area. Some places will determine the amount lost as a percentage of the sale and others have a set amount. A buyer using the cooling-off period is not a common occurrence and most buyers are certain they are certain before they sign the contract of sale.
In the Australian Capital Territory, the cooling-off period is five business from the date both parties have signed the contract of sale. This is may seem like a long time for a buyer to change their mind, but as mentioned, there are repercussions for a buyer taking advantage of this cooling-off period. This financial repercussion is a percentage, taking 0.25% of the sale amount. The best way to avoid a buyer from changing their mind like this is to provide all the pertinent information and cooperate with your buyer as much as possible. This way, there will be no surprises for the buyer.
Latest Properties
Here are the most recently listed properties For Sale By Owner in the Australian Capital Territory:
Tags: For Sale By Owner Australian Capital Territory, For Sale By Owner Canberra
5
Stars - Based on
1280
User Reviews