Sell My House Port Augusta SA
Selling Your Own House Online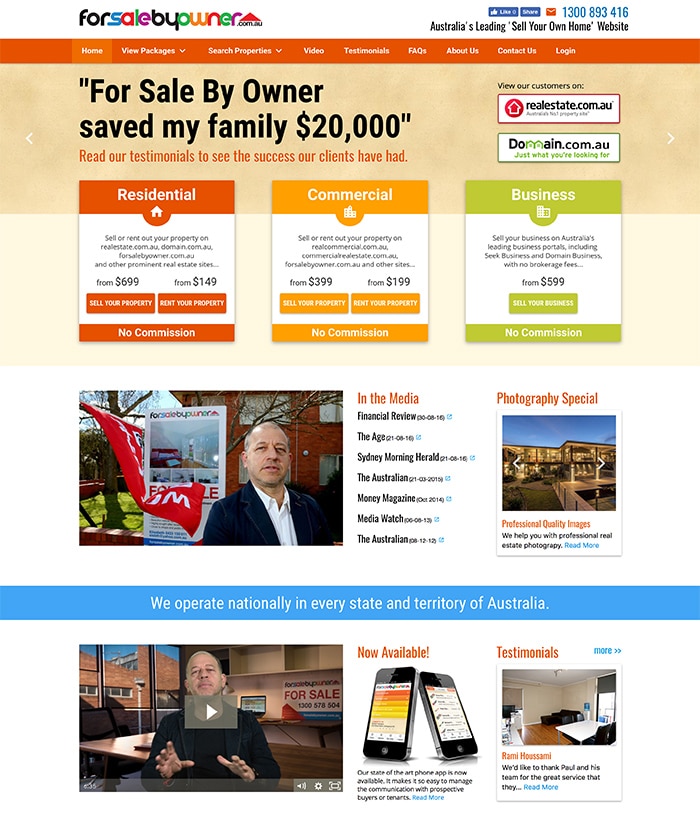 If you're looking to sell your house in Port Augusta, For Sale By Owner can assist you in advertising your property on all the main real estate websites, including realestate.com.au, domain.com.au, forsalebyowner.com.au and numerous others.
Selling your own house online in Port Augusta without the use of a traditional real estate agent is perfectly legal. Find out why more South Australians are choosing to sell themselves, and are saving themselves thousands of dollars in commissions to agents. Real estate commissions in South Australia are considerable, making the benefits of selling your own house in Port Augusta SA are even more significant.
View the details of our packages below to see how you can sell your own house in Port Augusta using our platform.
Tags: Sell My House
View Package Details