Testimonials
See what people are saying...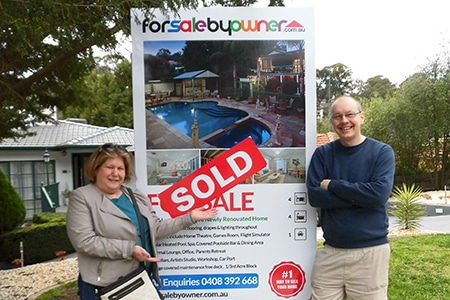 Bob Messenger
Eltham, VIC
Thank you for this great opportunity to be able to sell our house directly to the market. We had previously been quoted by local agents a sale price for our property that we thought had been greatly undervalued. Despite pressure from our friends who thought we should always use an agent we pressed on and were rewarded.
We ended up attracting offers of nearly 40% more than quoted by the agents and that was no fluke because there was significant interest all at the same level. We sold our house to the second couple in on our first open day, and had to stop opens after just two weeks. In that time we had more than 20 viewings.
What more can anyone say, except thank you very much and I know from my side more of my friends will sell their houses this way in the future. Thanks again!