Testimonials
See what people are saying...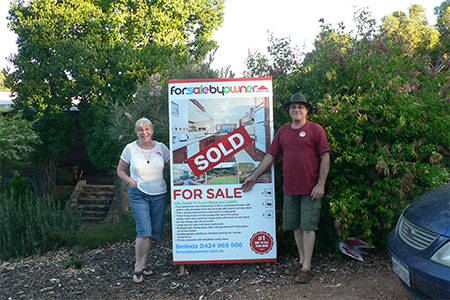 Belinda and Frank Forte
Mount Nasura, WA
Colin, Simon and all the staff at FSBO were very helpful right from our first inquiry. We loved the pamphlet making facility and managed to make up very professional pamphlets to hand out at home opens. We also designed our own large For Sale photo board which was very eye catching. We wrote our own ad for the Internet and updated it as necessary, uploading ourselves all the professional photos we had taken. We loved being able to update the ad and photos and schedule home opens at times to suite ourselves.
We wore our badges at the home opens and got all viewers to sign and provide comments. Many people were delighted to be dealing directly with the owners and when it came time to actually negotiate and sign up the buyers it was not a long procrastinated affair as we could negotiate all required directly and to everyone's satisfaction including the settlement date.
We saved well over $19,000 and also obtained a better offer than most of the 5 agents who appraised the property could have achieved, given their fees.
We now know there are no mysteries involved in selling your own home and we would highly recommend your service and will most certainly use it again in the future.