Sell My House Myself
Information About Selling House Privately in Australia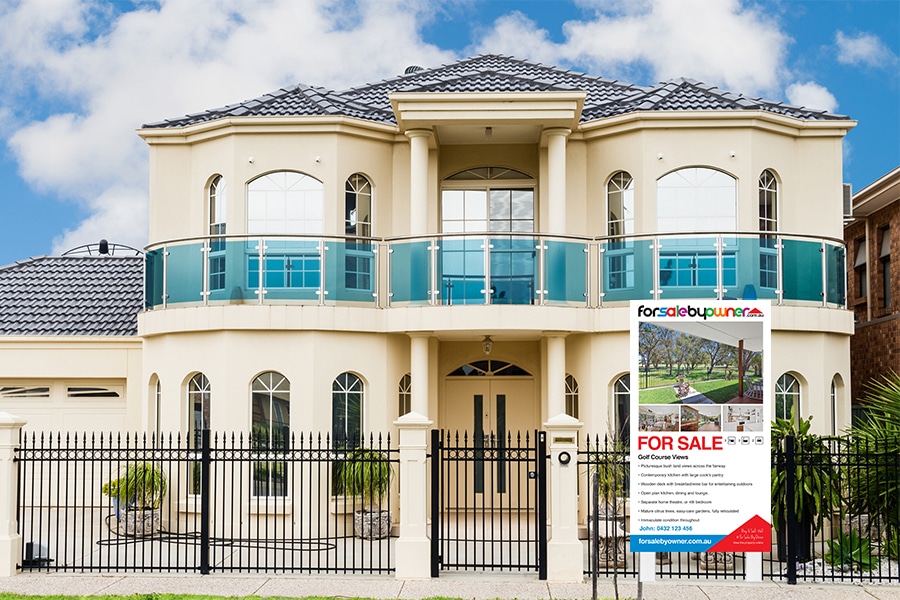 If you want to follow the 'Sell My House Myself' process and sell your own home without using an agent, we can help. We can provide you with everything you need to sell your house. Selling your house without the use of a real estate agent in Australia is perfectly legal. And many people find the process of selling a house privately quite easy. As a result, this is becoming a more popular way to sell.
For Sale By Owner helps you advertise your house and reach as many buyers as would be possible when using an agent. One reason for this is that we can list your house on all the major websites. That was previously only something that agents could do. We can provide all the marketing materials you need to run a professional and effective marketing campaign.
By selling your house privately with For Sale By Owner, you can save thousands in commissions. In addition to that, the actual marketing fees for the sell my house process will often be cheaper as well. These are the fees to list on all the websites.
If selling your property yourself may be of interest to you, we would like to invite you to view our current private sales packages by clicking on the button below.
Why Would I Want To Sell My House Myself?
1. Save Money On Agent Fees And Real Estate Commission Fees
When you sell your house privately you can save a lot of money. Often, this can amount to tens of thousands of dollars. The main saving is based on real estate commissions which you won't have to pay if selling yourself. Compared to other countries, real estate fees in Australia are very high.
In addition to real estate commissions, the fees you will be charged by the agent for the marketing of your house is also likely to be higher than if you were to do this using our services. (listing on major real estate portals, a 'For Sale' board etc.
When you decide to sell and are thinking about hiring an agent, consider just how much or little work the agent will be doing for their commission. In most cases, you would be able to achieve the same result, at a fraction of the cost.
2. You Know Your House Better Than Anyone
One major advantage that private homeowners have over agents is that they know their house better. They also know their street and suburb better than an agent would. This is therefore one of the reasons why many buyers prefer dealing with the owner directly. They know they can get answers to their questions much faster by cutting out the middle-man.
When selling your own home privately, you will also have a better idea of the most appealing things about your house, street and general area. You will be in a better position to sell the most attractive aspects to potential buyers.
Your knowledge of your house can also help when it comes to making your house stand out from other houses online. Agents often use standard descriptions and catch-phrases. You on the other hand will be able to create a more appealing and unique advertisement for your private home.
3. You'll Have Total Control
As part of the 'sell my house privately' process, you will have complete control over what sort of budget you want to set for advertising fees. You also decide how you would like to price your property. You decide what photos you would like to be shown. You decide what text to use on the photo board etc.
By having control over all these aspects, things can move much faster. And so you won't need to wait for an agent to get back to you in their own time. And so The final decision over all things lies with you.
It's a great advantage to those who sell their property themselves to be able to make and implement decisions quickly without having to always go back and forth with an agent.
4. You Can Be As Pro-active As Like
If you use an agent, they may be selling properties for multiple other vendors. And so they may have limited time and resources that they can devote to your house. They need to divide their time between the sale of multiple houses and need to also spend time talking to new vendors. This can be frustrating.
When you sell your home yourself, you can devote as much time and resources as you want to achieve a great result. After all, you have more invested in the sale. You'll be able to get back to buyers much faster. You will have much more flexibility when it comes to arranging a time for them to come and inspect. The limits of the agent's schedule are no longer a factor that needs to be considered.
There is another major advantage. You won't be stuck with an agent who is not doing enough. If you are tied to an exclusive sales agreement with an agent, then there is little you can do to make them work harder or do things differently.
5. Buyers Like Dealing With Private Vendors
Agents like to promote the idea that buyers are more comfortable with dealing with an agent. This is simply not true. We have had many testimonials from clients over the years who say the exact opposite. Buyers prefer dealing directly with the owner. It's a faster way to get honest answers.
When dealing with the owner of property themselves, buyers know that they are more likely to get direct, accurate and truthful answers about the house itself, as well as other issues relating to the area generally. We often get feedback to this effect.
Buyers also like the fact that they are not having to foot the bill for expensive real estate agent commissions. This is because many people think that they, the buyer, are footing the bill for the agent's commission.
Here Are Some Tips For When You 'Sell My House Myself':
1. Price your property realistically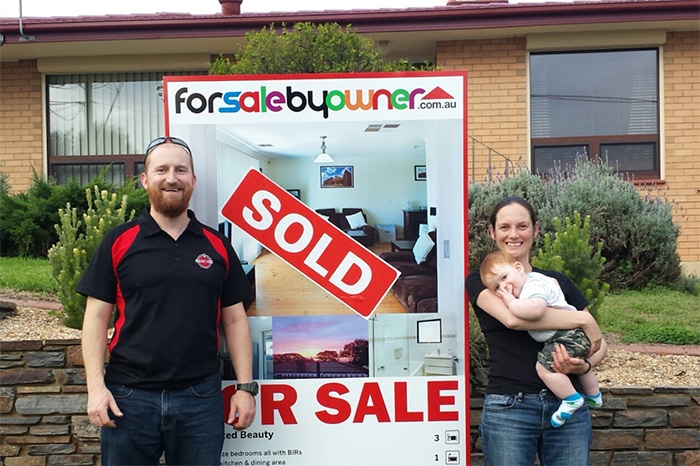 With private house sales as with agent sales, you must price your home correctly. We can provide you with a price estimate report to help you set the price. This is the same software agents use to create appraisals for their customers. It will give you a good estimate of the current value of your house.
When advertising the price of your house, you also have several options on how to do this. You have the option of setting a search price and a display price. If you'd rather not disclose the price, you can simply add terms like 'Price on Application', or 'Negotiable' etc.
Different states in Australia also have specific pricing requirements with regards to underquoting. South Australia, New South Wales and Victoria have special requirements in terms of using words in combination with amounts when advertising properties in Australia, such as 'Offers Over'. These guidelines currently do not apply to properties in Western Australia, Queensland, Tasmania, and the Northern Territory and the ACT. If you're not sure, please get in touch with us. We will be able to guide you and make sure you are setting the price correctly.
2. Be pro-active in communicating with buyers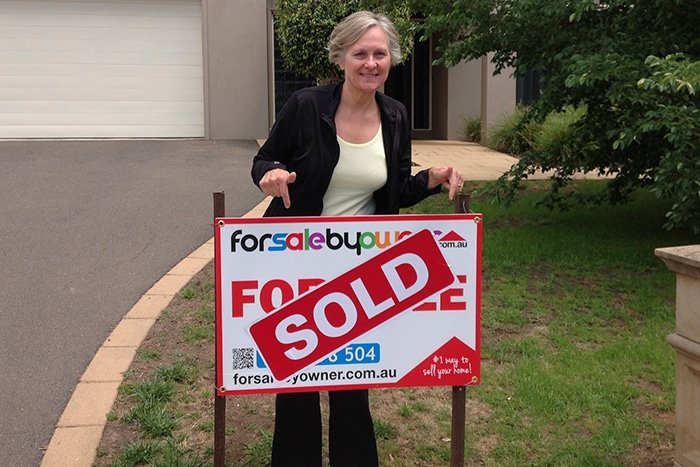 When someone makes an enquiry on your house, you will get an SMS alert and email with their details. The buyer or tenant will in turn also receive an email with your contact details.
We recommend that you never just wait for the buyer to contact you as they may be expecting you to call. It's always a good idea, especially in a buyers' market, to be pro-active. Contact them as soon as you can. One of the great benefits, when you sell without agents, is that you're able to communicate easily and directly with buyers. Take the initiative and contact them ASAP. Or get back to them as soon as you can.
3. Make sure you are listed on the most popular websites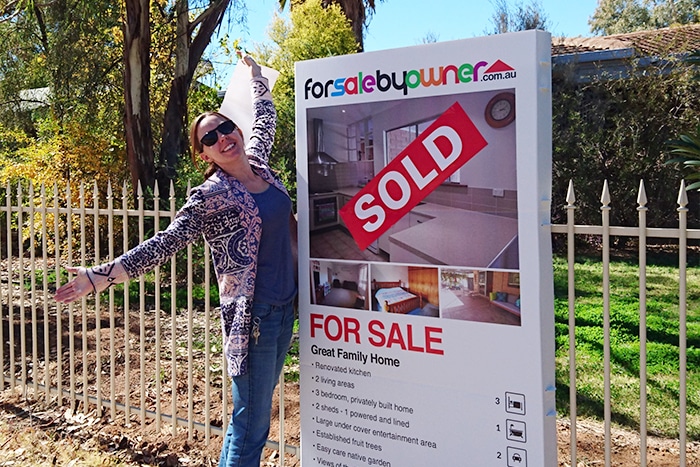 Advertising on major portals like realestate.com.au and domain.com.au is one of our core services. This is the main part of our 'sell my home' packages. As far as we are aware, we have sold more houses than any other single agency on realestate.com.au View our profile to see to current totals. Or contact us and we will send you a link to where you can view these.
When you sell your house privately on realestate.com.au, you'll have the ability to market your home to a vast number of online buyers. Most enquiries will come from realestate.com.au and domain.com.au. This is also where an agent would also get most of their leads from.
For Sale By Owner is also to list your property on realestate.com.au and we are a licensed estate agent. We hold an active subscription with them.
4. Use high-quality photos & copy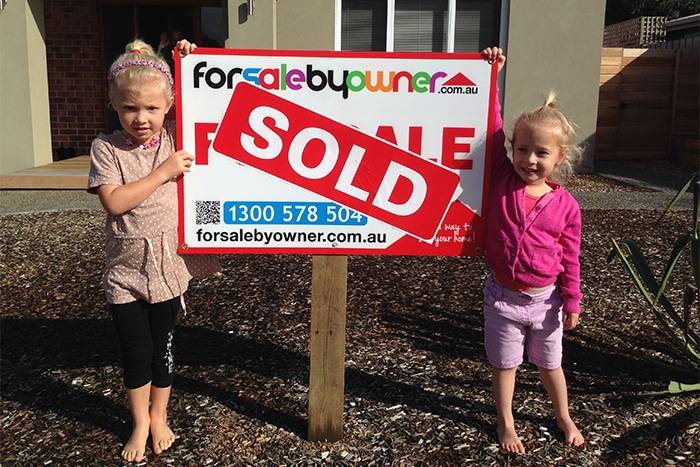 A big part of private house sales is to create and run a professional sales campaign. Selling your house without an agent does not mean it needs to be less professional. To a large extent, the presentation of your sales campaign will have a big impact on how many enquiries you get. And that will of course affect how quickly you can sell, and at what price.
For Sale By Owner works with professional real estate photographers throughout Australia. Our Essentials Plus+ package includes professional photography. Or you can choose to buy this at a later stage, should this be of interest to you.
Whilst most private sellers write their own property description, we can also provide you with a professional copy. Else, we're happy to provide feedback and give suggestions about your property write-up.
5. Have contracts and other documents ready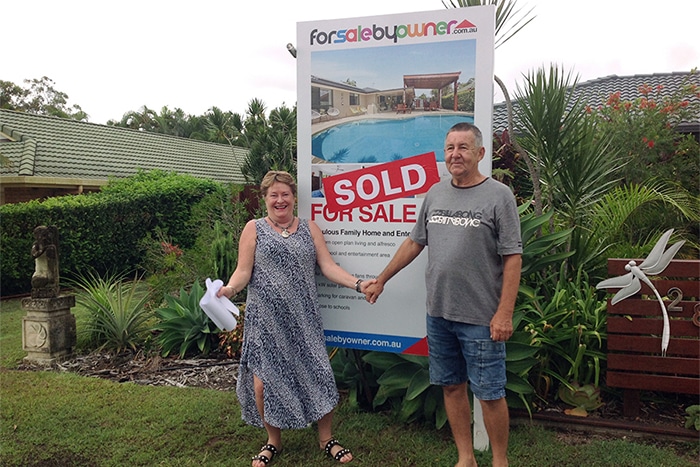 Real estate laws vary from state-to-state throughout Australia. And it's important you are aware of these. For example, in NSW and the ACT, you are required by law to have a contract before advertising your house. This applies to any type of advertising, regardless of the medium. Have a question about this? Let us know. If we do not have the answer, we can at least point you in the right direction.
In states like Victoria, it's a good idea to have a 'Section 32' ready before you start to advertise. This is not a legal requirement though.
Whilst you cannot give legal advice or provide contracts of sale, we do work closely with many industry professionals and can recommend solicitors, conveyancers, or settlement agents, depending on the location of your house.
We also assist private landlords to find tenants. We have a substantial number of houses for rent at any time. Please see our rental accounts if you are looking to rent out your house rather than sell it. The various websites we will list your rental property on varies a little from sales packages. But these do include realestate.com.au, domain.com.au and rent.com.au
Did you know? Domain.com.au often has helpful links and real estate news relating to auction results and other property news. On numerous occasions done articles on houses that our clients have marketed.
4.9
Stars - Based on
1280
User Reviews