Testimonials
See what people are saying...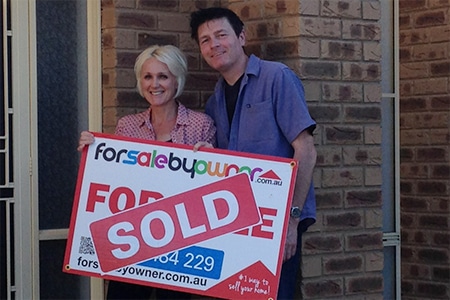 Sue and Ian Smith
Highbury, SA
Thank you Colin and all the team at FSBO for making this a very simple and enjoyable journey
I would recommend FSBO to everyone! Trust me, the process is so simple with lots of guidance and advice available along the way, you're not alone. Brochures and signs look professional and selling your property this way will save you thousands of $'s.
We received 4 offers the first weekend and officially accepted one on the Monday. The contract was signed by both parties by the Friday, so that's less than a week later! From putting the house on the market to being able to mark it as 'sold' took less than 4 weeks.
We are moving back to England to be with all our family and I decided right at the beginning that we would sell the property ourselves as we could not afford to pay an agent more than $10,000 for doing something that we are perfectly capable of doing. So, if you are considering selling your own property I can highly recommend the team at FSBO to help you along the way, hesitate no longer and just do it, you have nothing to lose but you'll save thousands!