Sell Without Agents
How to sell without an agent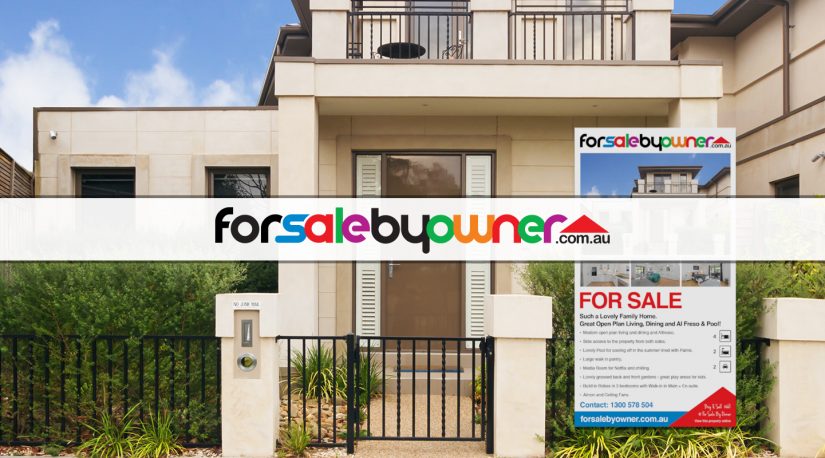 If you're looking into selling privately without using an estate agent, we can assist. For Sale By Owner has been assisting Australian vendors to advertise online real estate since 2010. If you want to sell your home without an agent, we can provide you with all the marketing tools and exposure you need to achieve a great result. When it comes to selling properties, more and more Australians are choosing to sell without an agent. It's perfectly legal to sell your own home, and it's not difficult. Please view some of our packages to see a list of prices and inclusions. For Sale By Owner is changing the way property investment and private sales are done in Australia, and if you're interested in selling your house privately we'll be able to help you. Here are some of the main reasons you may want to sell your own home:
1. Save on commission fees
Selling privately means you can potentially save thousands of dollars in agents commission. This allows you to price your property more competitively for a quick sale, should you wish to do so. Alternatively, the potential savings in agent fees can be yours to keep if you don't require a quick sale and are happy to perhaps market your property a little longer as would be the case with an agent property. As a private seller, you will in any case have more flexibility in the property market.
2. Save on advertising fees
Advertising fees when using the sell my house privately method can sometimes be lower than would be the case with an agent. It's not uncommon that some of the marketing fees vendors pay just go to promote the agency selling your home. When you sell property privately you will have control over all advertising fees and will be able to ensure that every dollar goes towards marketing your home and not some other business.
3. Deal directly with buyers
Engaging agents to sell a property means that questions from prospective buyers are answered by the agent, who will not know the property anywhere as well as you. When a potential buyer deals directly with you, they will be able to have their questions answered quickly and correctly, something some agents avoid. Selling your house without an agent can also save a lot of time as communication does not need to go through a middle-man.
4. Control the campaign yourself
Selling your home privately means you have total control over the marketing and advertising of your property. You can decide where and when to spend your marketing dollars during the sell processes. For example, when you advertise on realestate.com.au you will have the option of leaving your listing as a standard listing or making this a featured property. This can be based on the feedback you receive and the number of enquiries you've received and this may or may not be a worthwhile expense for you.
5. Have flexibility during the sale campaign
In addition to flexibility in terms of the price (given that you won't have to pay any commission to us), you'll also have flexibility in terms of running opens, and when to show people through the property. This is something which is not dependent on the agent's schedule. An agent's schedule may only allow them to open property for half an hour at most. You on the other hand will have the flexibility to open for longer, or to show people through on weeknights or at short notice. All these things can help you move towards a sale when you sell your home yourself.
Why Choose For Sale By Owner to Sell Without Agents?
We have a successful track record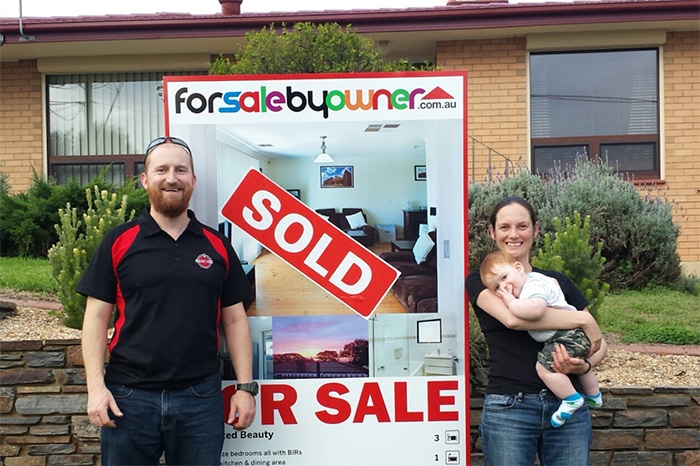 For Sale By Owner has sold a great number of properties since we started in 2010. Search our listings if you'd like to get a better idea of what sorts of properties are currently being sold through us, and what sorts of properties have already been successfully sold.
We operate Australia-wide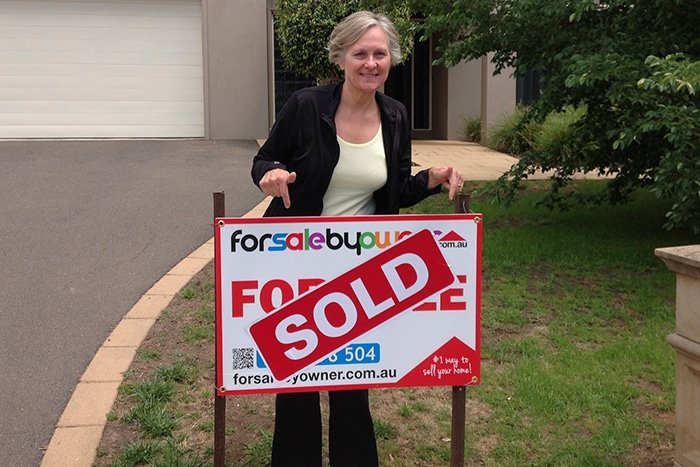 We operate nationally and can help you advertise any residential or commercial property in Western Australia, South Australia, New South Wales, Victoria, Queensland, Tasmania, Northern Territory, or the Australian Capital Territory. No matter where you are, we can assist you to get your property listed. No matter whether you are selling a house, an apartment, a block of land, a farm, an office or a commercial warehouse, we can help advertise it on all the real estate websites that matter.
We are a one-stop-shop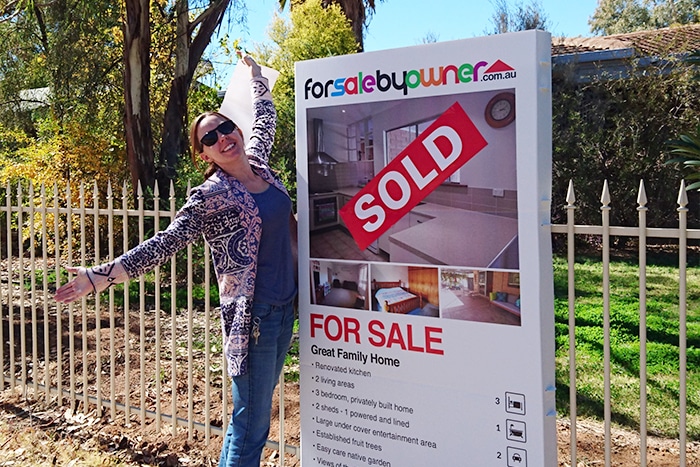 We assist not only with the 'sell my house privately' model but provide many other services for Australian property owners. We also assist with renting privately (view our properties for rent), can help with business sales and commercial sales can provide assistance with conveyancing and can provide all the products you need to successfully market your homes, such as printable brochures, photo boards, property appraisal reports, and more.
We will list your property on realestate.com.au and domain.com.au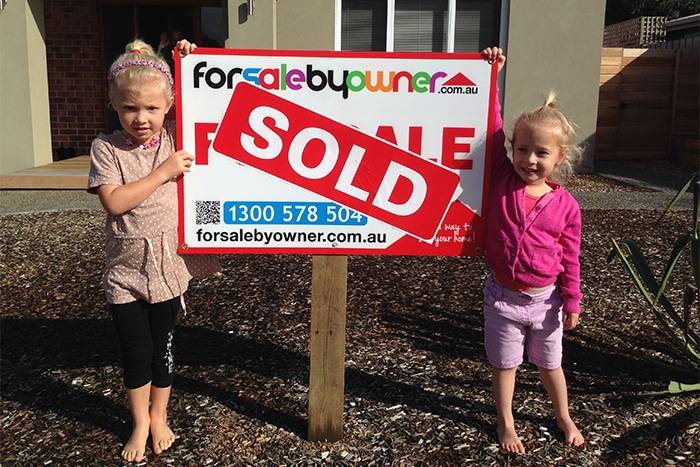 Our core service is the advertising of your property on Australia's most prominent real estate websites. In addition to realestate.com.au and domain.com.au, we are also able to get you listed on realty.com.ay, allhomes.com.au, homely.com.au, homesales.com.au, rent.com.au and propertyinvestor.com.au
We provide excellent support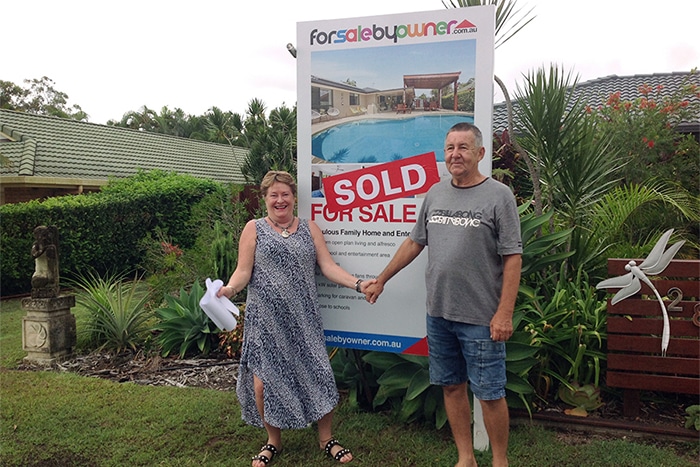 The 'sell my home' method of selling is not difficult, but we are here to support you at all times should you require any help. This is can be as far-ranging as providing your with selling prices for properties in your area, technical issues such as how to change the order of your photos, to negotiation, advise as different scenarios arise. We don't just get your property listed on various real estate websites; we provide all the support you need to get your property to the final stage of getting the sale completed.
Looking to sell your property privately? 
Please get in touch with us for any questions you may have about the process, and how we can help you achieve a great result. It's perfectly legal in Australia to sell your own house or land, and you can save a significant amount of money by doing so yourself.