How To Sell Your Own Home
Steps to Consider When Selling Property in Australia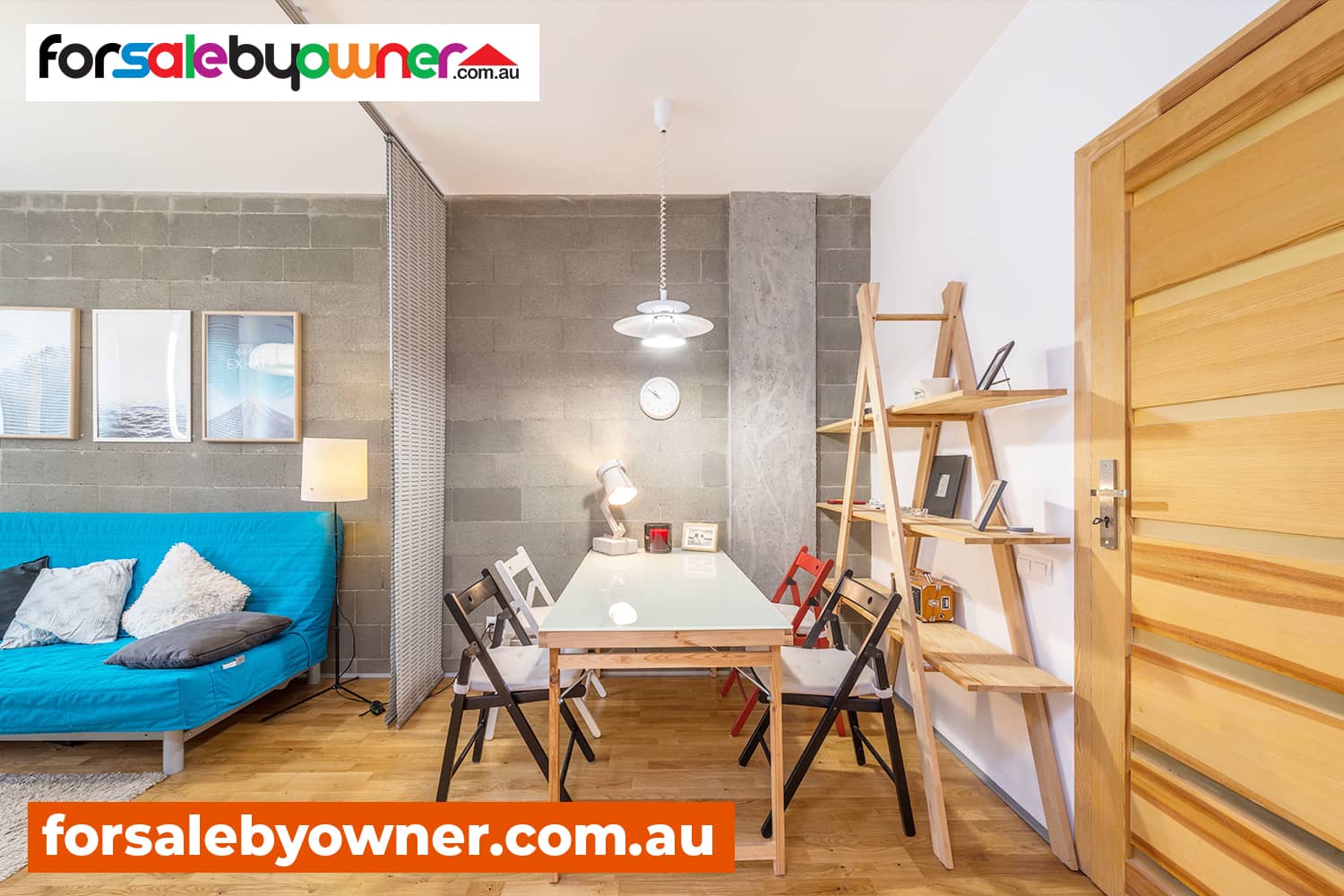 If you've decided to sell your home yourself, here are some steps that you may like to consider. Selling your own home in Australia is perfectly legal and not complicated, but it is important that you formulate a clear strategy and consider the various elements of your marketing campaign in order to achieve the best result.
You can potentially save a lot of money by not engaging a traditional real estate agent, and you can, in fact, run a campaign that is every bit as professional as an agent would be able to deliver. However, you do need to be prepared to put in a little more time yourself with regards to creating your property advertisement, conducting home opens, and communicating with potential buyers.
1. Set a Marketing Budget
If you have decided to sell your home yourself, your costs will generally be a fraction of the costs that would be incurred if you were to engage a real estate agent to market it for you. When engaging an agent you would not just be paying a commission when your property has sold; you will also have to pay them advertising costs and other marketing costs, regardless of whether or not your property sells.
The main costs associated with the sale of your property will be the advertising of your home on a variety of real estates websites, a photo board, professional photography, and legal expenses (engaging a professional to assist with the paperwork). Secondary expenses would generally include things like listing upgrades, printing brochures and Open For Inspections boards or flags.
2. Decide on the Method of Sale
You'll need to decide on your method of sale for your home: Private Sale or Auction. Each can have its own advantages and you'll need to consider what option might work best for you, based on the property itself as well as its location.
In a private sale, there is no specific end-date for the sale and you have the flexibility to see how the market responds. In many states, there are now laws which govern under-quoting as so it's important that you are aware of the rules relating to pricing properties in different states of Australia.
Unique properties or those in high demand can do very well selling at auction, especially in big cities such as Melbourne and Sydney. The urgency created in an auction setting can lead to a higher price than might otherwise have been attained in a private sale. Auctions need to be conducted by a licensed agent. If you are selling your home yourself, you can just engage an agent to do the actual auction on the day.
3. Prepare the Contract or Paperwork
If your home is in NSW or ACT, you will need to have a contract prepared before you are able to market it. In VIC you will want to have a Section 32 prepared as soon as possible although you are able to market your property before this has been completed. In any case it's always a good idea to have a contract prepared and ready to go.
Whilst it is possible to purchase blank contracts yourself, it's not recommended that you do this yourself. Different states have different legislation relating to the sale of property and it's always best to engage a professional to conduct the paperwork.
4. Set Your Asking Price
You will be provided with the latest property reports which will have the most up-to-date property appraisal details and which will give you a good idea of what your property is worth. The reports are derived from the same sources used by agents to give their customers property appraisals and these are based on comparable sales in the area. You will have access to exactly the same information as agents and can make an informed decision on what the asking price for your home will be.
When advertising your home on various websites, there are two price fields which you can use. The first is just a search price and should be a single number, for example, 635000. Your property will then be shown to people searching the various real estate websites who are looking for homes in that price range. The second price field relates to the display price field. Here you can display the actual price or any text relating to the price. You may, for example, wish to just put "Price on Application" or "Offers around $635,000" or "Make an Offer" etc.
5. Prepare your Property Photos
When selling your own home, you can easily shoot and use your own photos. The majority of people selling themselves actually do this. It is recommended though that you use a professional real estate photographer and have this done professionally. Photos are such an important part of your marketing campaign, and it's usually well worth paying someone to do this properly. The cost of professional real estate photography in most areas of Australia is really quite reasonable. For twelve or so photos you could expect to pay anywhere between $170 and $300, and this will definitely and significantly improve your marketing campaign.
If you have a rural home may want to also consider getting some drone photography done. The cost of this really can fluctuate a bit depending on how far a photographer would need to travel, and so this may not be an option for everyone.
6. Create Your Listing Online
Write your property description, enter your asking price and upload photographs of your property. Whilst it is possible to get a professional copywriter to write this for you, in most cases this is something you'll be able to do yourself quite easily. You will be able to upload up to thirty-five photos, two floor plans, and a property video. All elements of your advertisement can be edited at any time and so you can always make any desired changes whenever you like.
Try to describe the property in terms of what may appeal to prospective buyers, rather than your own reasons for wanting to sell or your own circumstances. In terms of your photos, you might want to also think about ordering these so as to create a walk-through of your property. For example, you may have some photos of the entrance hallway, then a series of photos of the living room, then the dining room etc. Make sure that the order of your photos makes sense to someone who has never viewed the property before.
7. Prepare Your Home for Inspections
Try and de-clutter your home, and put away personal effects to the extent that you are able to do so. Ensure that your home is as clean as and tidy as possible. When people come to inspections they will want to imagine what the home would look like if they were living there, and so it's always better to have fewer things lying around and as many personal effects stowed away as possible.
Whilst styling your home may be helpful for more high-end properties, this is not something which is necessary or recommended for most properties in Australia. The costs can often be prohibitive there are often better ways of spending money on your marketing campaign. For example, you may want to instead get professional brochures printed which you can then give out at opens.
8. Schedule and Conduct Open For Inspections
When scheduling opens you may want to see what other properties in your area will also be open for inspection; if there is a home near yours which is scheduled to be open on a given day you may want to consider opening fifteen minutes earlier and finishing fifteen minutes later. If people are driving around the area and if you have an 'Open For Inspection' flag or sign on the road, you may well catch a few other people who otherwise may not have attended. Take advantage of the fact that agents often have to hurry from one inspection to another and try and run yours a little longer. When you have decided what days and times to run, you will need to log into your listing and add the details there.
When people attend your home during opens it's important that you collect their contact details. This is not only so that you will be able to follow-up with them afterwards, but it's also a good thing to do in terms of security. People attending are after-all not know to you, and it is entirely reasonable that someone needs to identify themselves when coming in to inspect your home.
9. Communicate with Prospective Buyers
It's important that you contact, respond to, and follow-up with potential buyers. When making an enquiry on your home, many people will assume that you will contact them, even though they will have your contact details as well. Try and be pro-active and get in touch with them as soon as you can to answer any questions they may have. Try not to take any negative feedback personally.
There are no real rules or recommendations as to what form of communication works then best, but it is important that you keep an up-to-date list of all people who have enquired, and let them know if you have made a change to the price, are running an open, or any other changes to the sale that you think may be important for a prospective buyer to know. Buyers do generally like being to speak with the owners directly, as you will know the property better than an agent ever could.
10. Negotiate and Sign a Contract of Sale
Even when using a traditional real estate agent to sell your own home, you would need to engage your own conveyancer or solicitor or settlement agent to conduct all necessary paperwork necessary before and at settlement. When selling yourself they will also be able to assist with the preparation of the contract and can assist with any additional causes you and the buyer may wish to add.
In many cases (but not all), a contract of sale will be conditional on something. Most commonly it will be conditional on finance, i.e. the buyer(s) being able to get unconditional approval from their lender. Your legal representative will be able to help with any questions you may have around this.
Once the contract has become unconditional, your home is then considered sold and it's then just a matter of waiting for settlement to occur.