Testimonials
See what people are saying...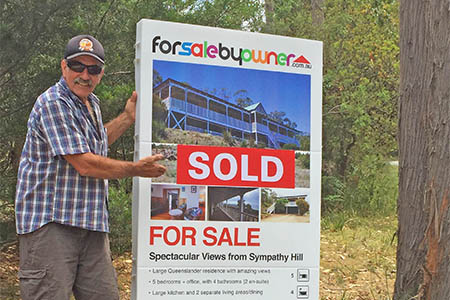 Judy and Rocky Bartolo
Taranna, TAS
We have recently sold our property through listing with For Sale by Owner and would recommend this method to others considering selling their property. It was easy to register, upload photos and edit the "for sale post" at any time. We even had a link to a video clip on you tube with drone footage of our property to help promote the sale (which is something many real estate agents are offering at considerable expense).
The sign was also easy to design and very professional looking. We knew our property would take some time to sell being a niche property well above the median price in the immediate neighbourhood – however we were confident that a buyer would come along looking for a property like ours!
By listing with For Sale by Owner we were never under pressure to drop our asking price or spend additional money on advertising. We saved a lot of money than if we had listed with an agent with their high commission and advertising packages.