Testimonials
See what people are saying...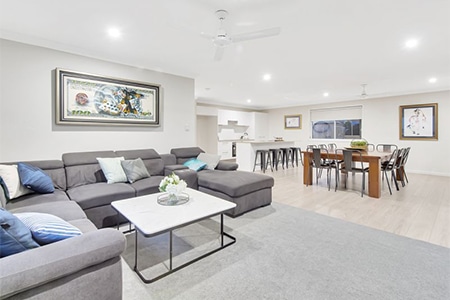 Catherine Graham
Beenleigh, QLD
I highly recommend forsalebyowner.com.au to sell your property. This is the fourth property we have sold privately after having two of these properties with real estate agents for over a year each with no success. We have used a different RE & Domain Advertising provider for each of these sales and my experience through forsalebyowner.com.au has been the best so far. The portal is easy to use and everything you need to action on your listing is in the portal. I have had issues in the past with other providers due to their internal processes where I had to pay to update listings, they manually put data in domain/RE and they listed it at an incorrect price, advertisement wasn't removed until 6 months after the listing sold. I had no problems with forsalebyowner.com.au and as it was all online I didn't have to speak to anyone to get what I needed done. The contract process is not daunting at all, our conveyancer prefilled out our contracts free of charge and wrote up easy to follow instructions so our contracts were iron clad and clear.
My suggestions for successful sales are to:
Know what price the market is prepared to pay and make sure that matches your expectations (this also means buyers valuation will come through).
Stage the property and make sure you remove excess furniture and clutter (this helps photos and also means buyers feel the space when they inspect).
Hire a professional photographer and pay the extra for twilight photography, it is worth it.
Using the 3 strategies above all four properties we have listed and sold were under contract within 2 days of the listing going live. The quickest turnaround for a contract I have had is twilight photos on a Monday night, received the files by email on Tuesday midday, listing was live by 3pm, buyer rang at 4pm, inspected at 5pm and a contract was signed that night. The quickest turnaround from listing the advertisement to settlement funds in our account has been 21 days. Whilst some buyers have enquired about the process of how to purchase with a private sale, any concerns they may have, quickly disappear when they realise that it is a standard sale contract and the deposit goes into our lawyers trust account.
They quickly appreciate the convenience of speaking directly with the owner so inspections date/times can be agreed on the spot, also it means you can literally have them walk through and sign a contract at the inspection because you can discuss and agree on the price there and then. I have found the people that buy make that decision pretty quickly (often because they have been looking for months) and are ready to sign there and then.