For Sale By Owner Review
Anella and Jeff Conrades - Eaton, WA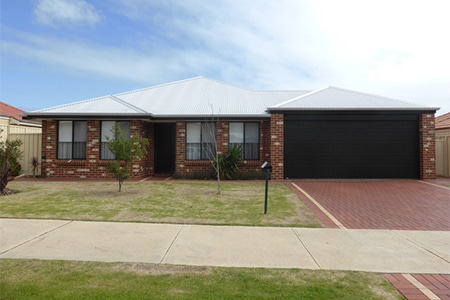 We are thrilled to say that we have sold our investment house. Within three days we had an offer and one week later finance was approved; so today we put the SOLD sticker on the board.
This is our second property we have sold privately; the one previously was 9 years ago in the height of the market in WA, so we simply advertised a Home Open and had an offer that afternoon. With the expansion of the internet and the decline in the market, we decided this time to list with For Sale By Owner and it has proven to be a winner!
We gave the house a mini makeover; painted throughout, new carpets and some window treatments; this, plus making sure the lawns and gardens were in good condition; made the house very attractive to prospective buyers. In fact, once the offer was accepted, we notified the other people who had booked viewing appointments and they said if for some reason the sale did not go ahead, would we please let them know as they were still very interested in the house. Without fail, they all said how they preferred to communicate with the owner, rather than an agent. We are thrilled for the young person who bought our house and the rapport we have with him, would not have happened if a third party had been involved.
If anyone is considering selling privately, please do so, there is nothing to be feared. We have a great Settlement Agent who we have dealt with on several occasions, so it is very important to enlist their services. Also, PRESENTATION AND PRICE; do some work so your property is presented very well; do your homework so it is priced correctly; and before you know it, you too will have your house SOLD.
The FSBO team have been very efficient and most helpful, with all our queries answered quickly and professionally. The bottom line is JUST DO IT, list with FSBO and enjoy the experience and the benefit of not having to pay an Estate Agent fee; more dollars in your pocket is always a bonus.
Cheers and many thanks to the Team
Go Back