Sell My House Online
How To Sell Your House Online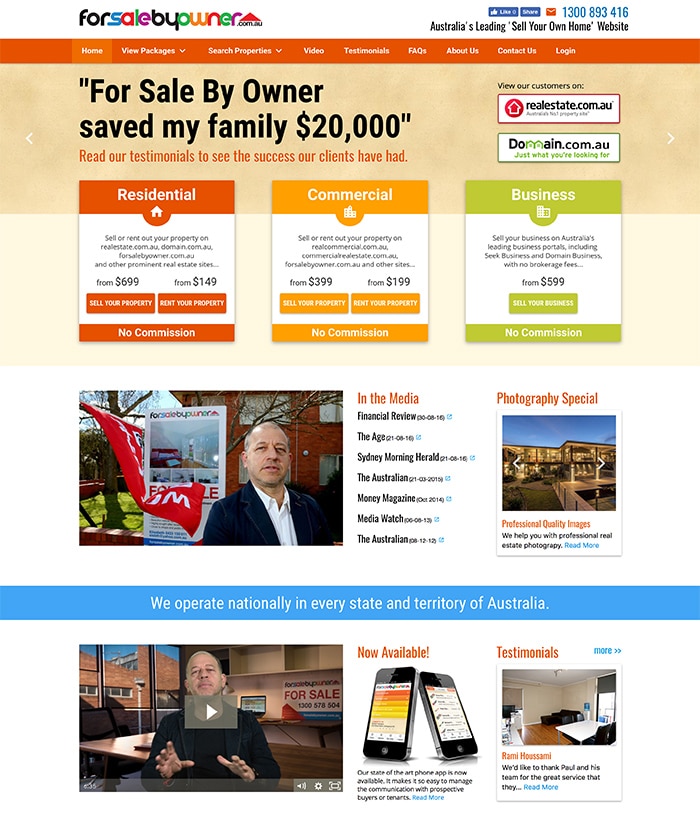 Sell My House Online
In Australia, you can legally sell a property without an agent. With the technology now at everyone's fingertips, you have the same tools, websites and available information as agents do. Thousands of people are having huge success and getting even better results than ever before while saving themselves thousands of dollars in agent fees. You now have the means to sell your house easily and with all the help you may require.
View Package Details
What are the kinds of things I should think about before I sell my house online?

Knowing the market value of your property is a key factor before considering the preparation of your marketing strategy. Doing some research on sale prices in your area is essential. You can do this by attending some local open homes and auctions, this will help you get a feel for what buyers are looking for and prices being attained. Also to consider are rental returns as h houses are in high demand generally so this can effect the price you sell at. This will help you decide things such as 'a realistic asking price' or 'should you spruce up your property a little or a lot?' It's good to consider these things especially before preparing for photographs.

Am I able to create my own ad to list my house?

The one thing our customers love is the ability to create their own advert. In saying that, some people may not feel entirely comfortable using computers so we are only too happy to create your ad if need be, as well as with making changes to your ad along the way… our friendly staff are there to assist you with this 7 days a week.

Are buyers going to get my contact details or do they contact you?

We have an automated system where you are provided the buyers contact details in live time. Firstly, you are emailed the buyers contact details, Secondly, you will receive a text message with their name and number and as a third measure, the buyer will also receive a text with your name and number. All done without intervention necessary by our staff – this ensures that you are gaining fast and efficient automatic processing of every enquiry made on your property.

I see you have a couple of packages, what are the differences and which is best for selling my house?

It's really all about the type of "sale sign" you need. Do you want just the standard "for sale" sign? Or our larger "photo and text" sign? That is the only difference in the 2 packages and is entirely your choice. For example, if you live on "high traffic" street with lots of passer-by's, then it might be best to show off your home with the photo board, or you can keep it low key with our standard for sale sign, no photos. Some body corporate groups don't allow signs so you can opt out of signage altogether. Remember that both packages are identical in providing the same services, keeping your house marketed until you sell.

With so many houses on the market do I have any options to bump my ad up the page if I need to?

Yes indeed. At any stage of your campaign if you feel your advert is getting lost in the search, simply contact our staff to source a quote for your suburb, you can upgrade to a Feature, Highlight or Premiere ad at any stage. The best thing is that when these expire after a month or so you still have your regular advert… we really do keep your property listed on these sites until you sell, whatever time that might take.