Sell My House Privately
Information About Selling Your Own Home Privately In Australia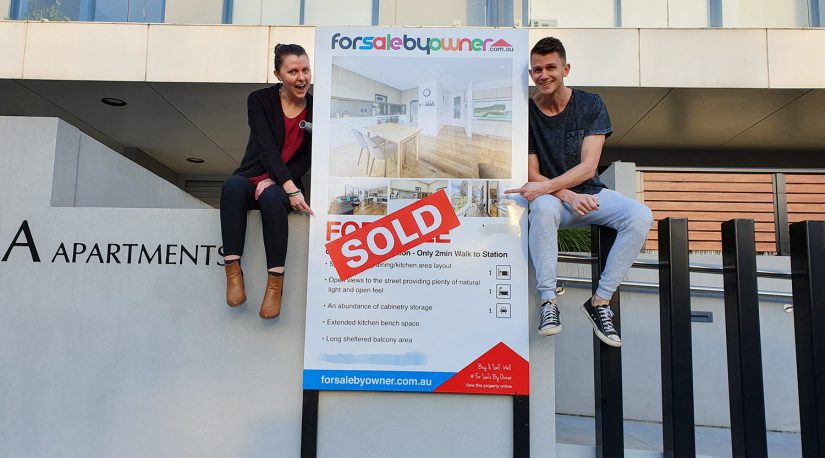 If you want to sell your house privately without using a traditional real estate agent, we can help. For Sale By Owner is Australia's leading provider of services to private homeowners who are looking to sell their property privately. We provide you with the services and products that were previously only available to agents, such as the ability to get you property listed on realestate.com.au, access to property appraisal reports, professionally designed Photo Boards, and more. You now have the means to sell your house easily and with any help you need. For Sale By Owner can literally save you thousands.
There are considerable benefits when you sell your own home. By selling privately, you can save thousands in commission. The fees associated with using an estate agent can often amount to thousands of dollars before the agents' commission costs and advertising costs are even considered.
'For Sale By Owner' Will Provide You With:
1. Advertising on Realestate.com.au, Domain.com.au & Other Major Property Websites
When you sell without agents, it's important that your property still gets just as much exposure on all the same real estate websites as it would get with a real estate agency. All our listing packages including advertising on the most important property websites in Australia, including realestate.com.au, domain.com.au, forsalebyowner.com.au, homesales.com.au, realty.com.au, allhomes.com.au, homely.com.au and more.
For Sale By Owner is able to get facilitate you selling on realestate.com.au as we hold real estate licences in all States and Territories of Australia. We are technically an estate agency, but with an entirely different business model to most other online real estate companies, even though we advertise on all the same property portals.
To get maximum exposure, we are also able to offer the same upgrades that are available to agents advertising on any of these sites. In many cases it's not necessary to upgrade, but would you wish to, the option is there. There is nothing available to an agent that is not available to you as a private seller.
2. Boards, Brochures and Reports
We provide a broad range of services associated with selling your home privately and not only internet advertising. Depending on what sell my home package you select, we can provide you with large Photo Boards, smaller 'For Sale' boards, real estate photography, 'Open for Inspection' flags and pointer boards, building and pest reports, printable brochures, property valuation reports, and campaign marketing reports.
When you sell your home privately, your listed property needs to be just as professional as an agent property. The products we provide allow you to run a sell my house marketing campaign that is every bit as professional as an agency campaign. Just because you're selling without an agent, does not mean you need to run an inferior sales campaign.
Installation of our Photo Boards and the availability of a real estate photographer can depend on where you are based. Please contact us to see if we are able to service your area. We are able to services nearly all metro areas and many non-metro areas in New South Wales, Victoria, Queensland, Tasmania, South Australia, Western Australia, the Northern Territory, and the Australian Capital Territory. We have assisted selling properties in the smallest of townships and in some of the most competitive suburbs in Australia. Wherever your property is based, we'll be able to also help you.
3. Reliable and Easy-to-Use Software
Listing your home and publishing properties online with our software is very easy. This is perhaps not the main reason, but nevertheless an important reason why we are one of the most popular 'sell my house' websites in Australia. Everything is intuitive and easy-to-use.
Our enquiry system is also the best in the industry. Using automated emails, SMS alerts, account logging, and a sophisticated phone code system, you will never have to worry about missed or delayed enquiries. Our enquiry system is reliable, sophisticated, and for the most part completely automated. A potential buyer can easily get in touch with you at any time, day or night.
As a private real estate advertiser, it's not just about saving money on real estate commissions or wanting to save thousands by not having to pay a real estate agent. It's also about being able to easily and effectively run an advertising campaign that is accessible to anyone. Our software delivers on that aspect from the start to the campaign to having a sold property.
Here Are Some FAQ People Often Ask:
1. Is it legal to sell your property privately?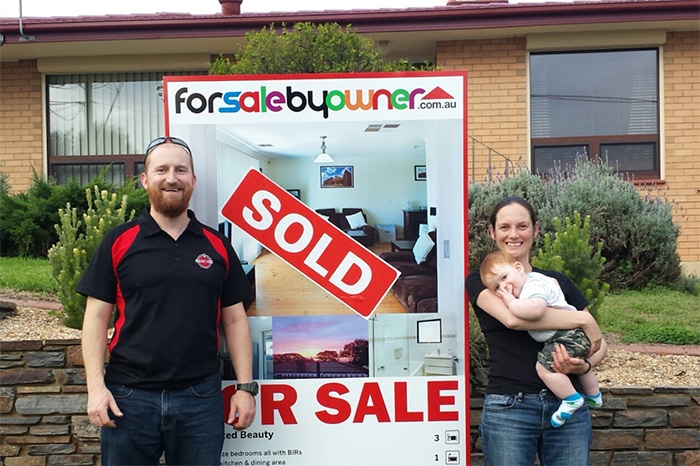 Yes. There is no legal requirement to use a real estate agent to sell your home in Australia nor is there any real difference with regards to the process of selling. You do not need to be a member of any real estate institute. Even vendors who sell their property through an agent need to engage their own solicitor or conveyancer for the paperwork relating to settlement. When you sell your house privately your solicitor or conveyancer will also be able to assist with the preparation and execution of the sales contract. It's never recommended that people who sell their home themselves do their conveyancing themselves as well. An industry professional will be able to help with any questions you may have about the legal requirements of selling your house privately.
2. How can I sell my house myself?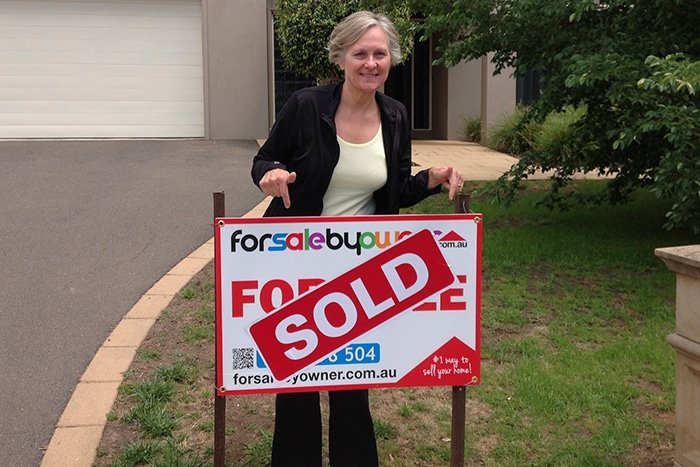 The actual process for private house sales is not difficult. Here you'll find some good information about how to sell your own house. As you prepare your property for sale, we can also provide market updates on the property market in your area, if you would like to have up-to-date sales information and to confirm that you have your property valued correctly. It's surprisingly easy to sell your property privately.
3. Can I sell my house privately on realestate.com.au?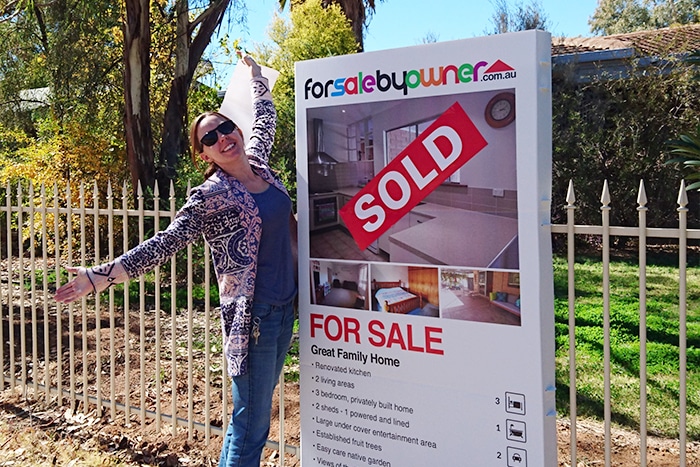 Listing your home in the property sales section and selling or renting on realestate.com.au is only possible if you are a licensed real estate agency. However, as we are a licensed agency and hold an account with them, we are able to get you listed. See our sell your house privately on realestate.com.au for more information about this. The advertisements for those who sell their own homes are no different from other agency listings in terms of prominence and how the ads look. Search property listings to see how our listings compare to other agent listings.
4. Can I have a friend or family member help to sell my property?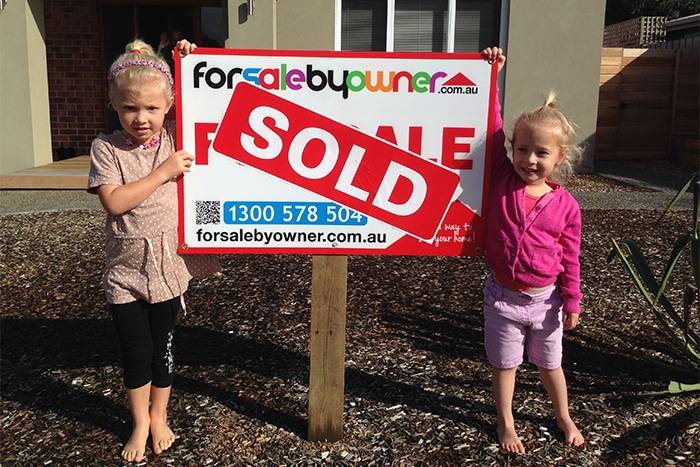 Yes. It's common that we have clients who are helping a friend or family member sell their property. As long as the property owner signs the marketing agreement so that we have permission to advertise your private house, there's nothing to stop others from assisting by communicating those buying property or helping with home opens. When a property is sold privately it simply means that no agent is involved.
5. Are there any other fees when I sell my house privately online?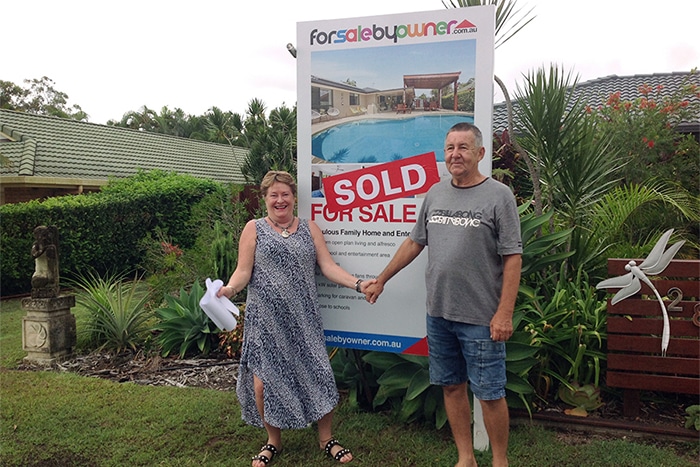 In terms of the real estate fees we charge, there are no additional fees as part of the sell my house online process. We do not charge commission and there are also no hidden or ongoing fees. One of the main reasons why the 'sell my house myself' or 'sell my property' is so attractive to many sellers is precisely because there are no required additional fees.
For Sale By Owner can also assist you with other types of properties, and not just residential property. We can also assist if you're looking to rent out your property, sell or lease commercial property, or want to sell your business online. See our commercial sales, commercial lease and business packages for current inclusions and pricing.
We can also help with rentals. Our rent by owner packages allows landlords to find tenants easily. Please view some of our properties for rent and renting privately packages, if this may be of interest to you. There are also useful links specifically about how to rent your property. Search listings of our residential rentals to get an idea of how others are marketing their properties.
Tags: Private House Sales | Advertise on Domain.com.au | Advertise on Realestate.com.au