For Sale By Owner Review
Remo and Elva Rossi - Bayview Heights, QLD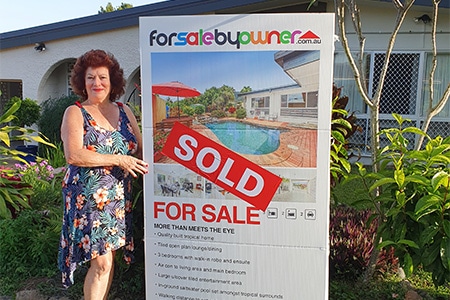 We would like to thank the team at For Sale by Owner for their efforts in assisting us to sell our home.
From the beginning, they were very helpful when we were listing our property.  We were happy with our large For Sale sign which attracted a lot of attention, and the access to realestate.com and domain, together with facebook gave us excellent exposure to the public.
Very happy with the whole experience.
Go Back