For Sale By Owner Review
Christine Belford and Michael de Rohan - Colonel Light Gardens, SA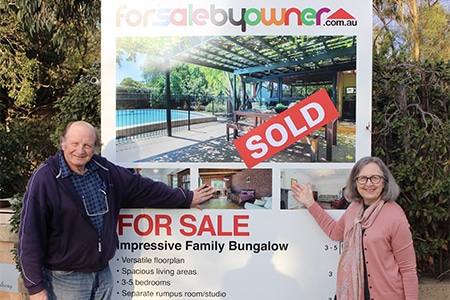 For Sale By Owner was a great way to sell our home.
The team at FSBO, in particular Alice and Colin, were amazing; they were completely professional and approachable during all stages of the selling process. We had incredible support throughout, whilst knowing that we had control. We were helped to create stylish promotional material such as our For Sale board and our online listing, as well as classy flyers to hand out to viewers of the house. Open Inspection flags and badges to wear during Opens were also provided by FSBO.
Our property was displayed on realestate.com.au and on domain.com.au which meant we were on equal footing with properties that were listed with agents.
Of course, the savings on commissions was massive but we also enjoyed talking to potential buyers and in particular getting to know the people who eventually bought our house. We would highly recommend this method of selling to anyone.