Sell Property Without an Agent in New South Wales
Private House Sales NSW
For Sale By Owner helps you sell real estate in New South Wales without needing to use a traditional real estate agent. Our core services are internet advertising. We can list your property on all major real estate portals in Australia. In addition to this, we are able to supply professional For Sale boards, brochures, and other marketing materials.
More New South Wales vendors are choosing to sell without using real estate agents. You can now also reach just as many potential buyers as any traditional agent in NSW could using our services. Sell your own home without agents and save thousands of dollars in commissions.
Whether you looking to sell your property privately in Sydney, Newcastle, Dubbo, Wollongong, Wagga Wagga, Albury, Tamworth, Coffs Harbour, Newcastle, or any other township in NSW, we can help you sell your property privately without the high fees that an agent would normally charge.
For Sale By Owner allows you to advertise on realestate.com.au and advertise on domain.com.au and allows you to market your property to a large audience of Australian buyers.
Sell Property Without an Agent in New South Wales
Did you know? There is no legal requirement in New South Wales to use a real estate agent? Selling your house or land privately is not only perfectly legal, but it's also quite simple. By selling yourself, you can save a very significant amount of money on real estate commissions and advertising fees. Call us on 1300 114 970 to see how we can help you.
Here are some advantages to selling privately in New South Wales:
1. You'll save money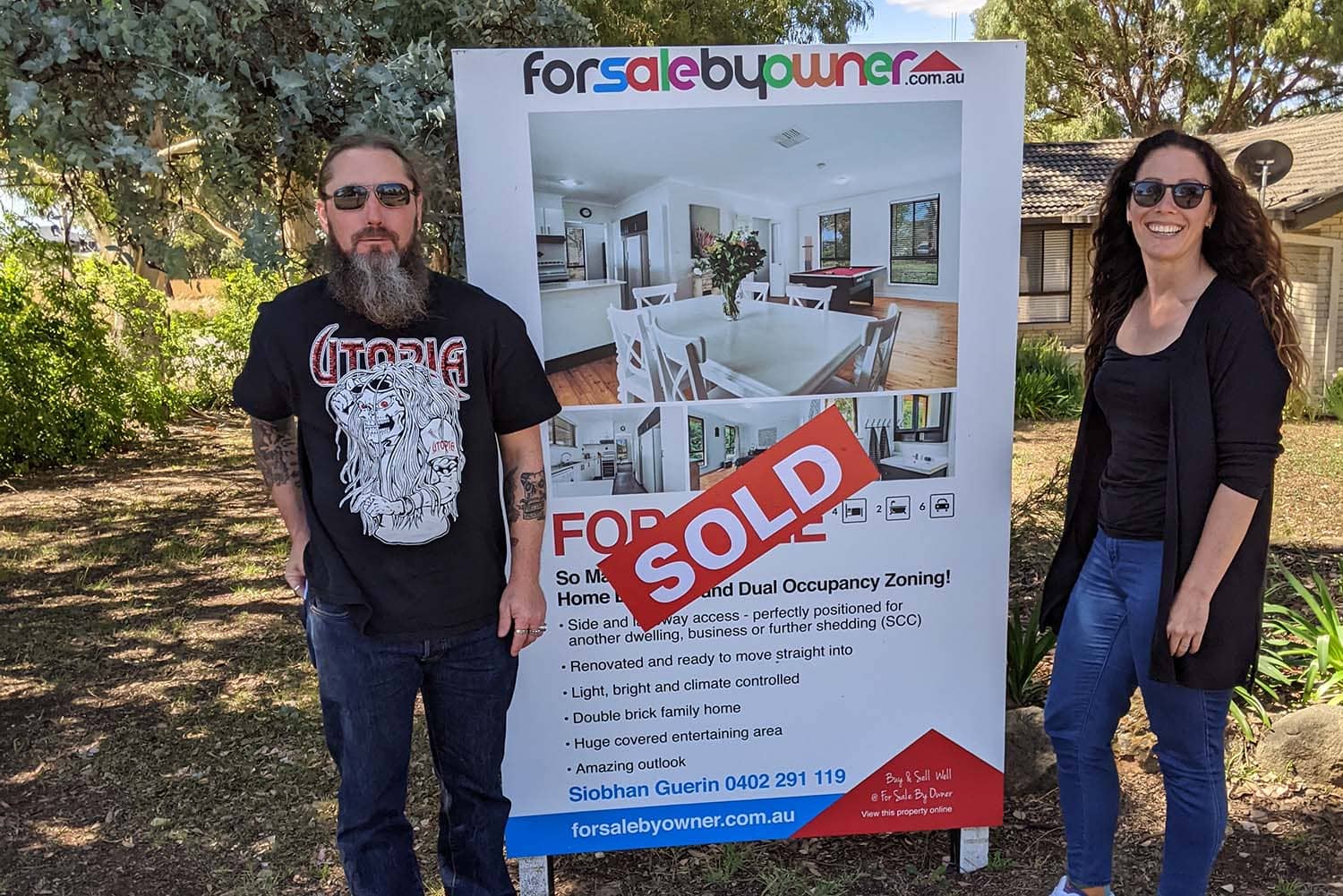 By selling yourself, you can save potentially tens of thousands of dollars on real estate commission and advertising fees. There is of course no point in just saving on real estate fees if you end up selling your property for less money than you could have sold for with an agent.
Fortunately, there is no evidence that agents really do get better sale prices than those who are selling themselves. It's also worth noting that agents are incentivised to achieve a sale. We commonly hear feedback from our customers and have had numerous reviews to this effect. Private sellers often end up selling for a higher price than an agent had told them was possible.
Achieving a sale rather than what the sale price ends up being is the primary concern for most agents. That is when they get paid. If the sale price ends up being $50,000 higher or lower than advertised, then this has little effect on their commission. Agents just want the property to be sold so that they themselves can then get paid.
You will save money on advertising fees when you sell your property yourself. Agents will often recommend expensive marketing materials and upgrades. These largely go to promote their own brand. These options are still available to you when selling privately with us. It's good to have the choice though.
2. You will have total control over the marking campaign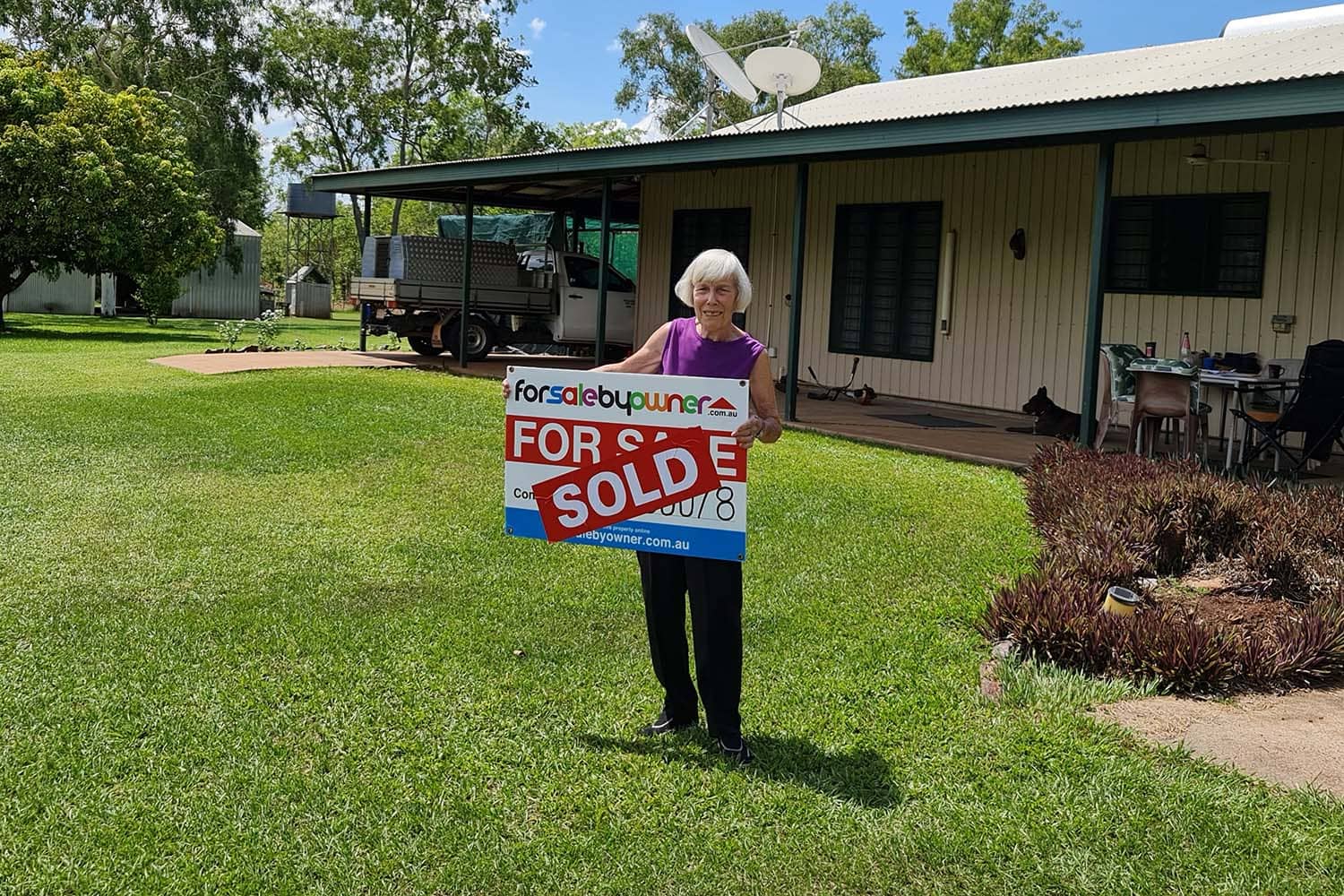 When you list your property for sale with For Sale By Owner, you will be able to create and manage your online advertisement yourself. Your property will be created in our system, and you can log in and manage or edit any aspect of your listing at any time. When you list your property for sale with For Sale By Owner, you create and manage your online advertisement yourself. You can log in and manage or edit any aspect of your listing at any time. The title, description, price, photos, property features and more, can all be updated in our software at any time. This then flows through to all the websites to which we list.
In addition to your online listing, you can also easily and quickly add other things to your marketing campaign whenever you like. For example, you may choose to start by listing without a big colour photo board but may choose to add this at a later stage. You can order these from within your account. You control all aspects of your marketing campaign.
3. You will be able to talk to buyers directly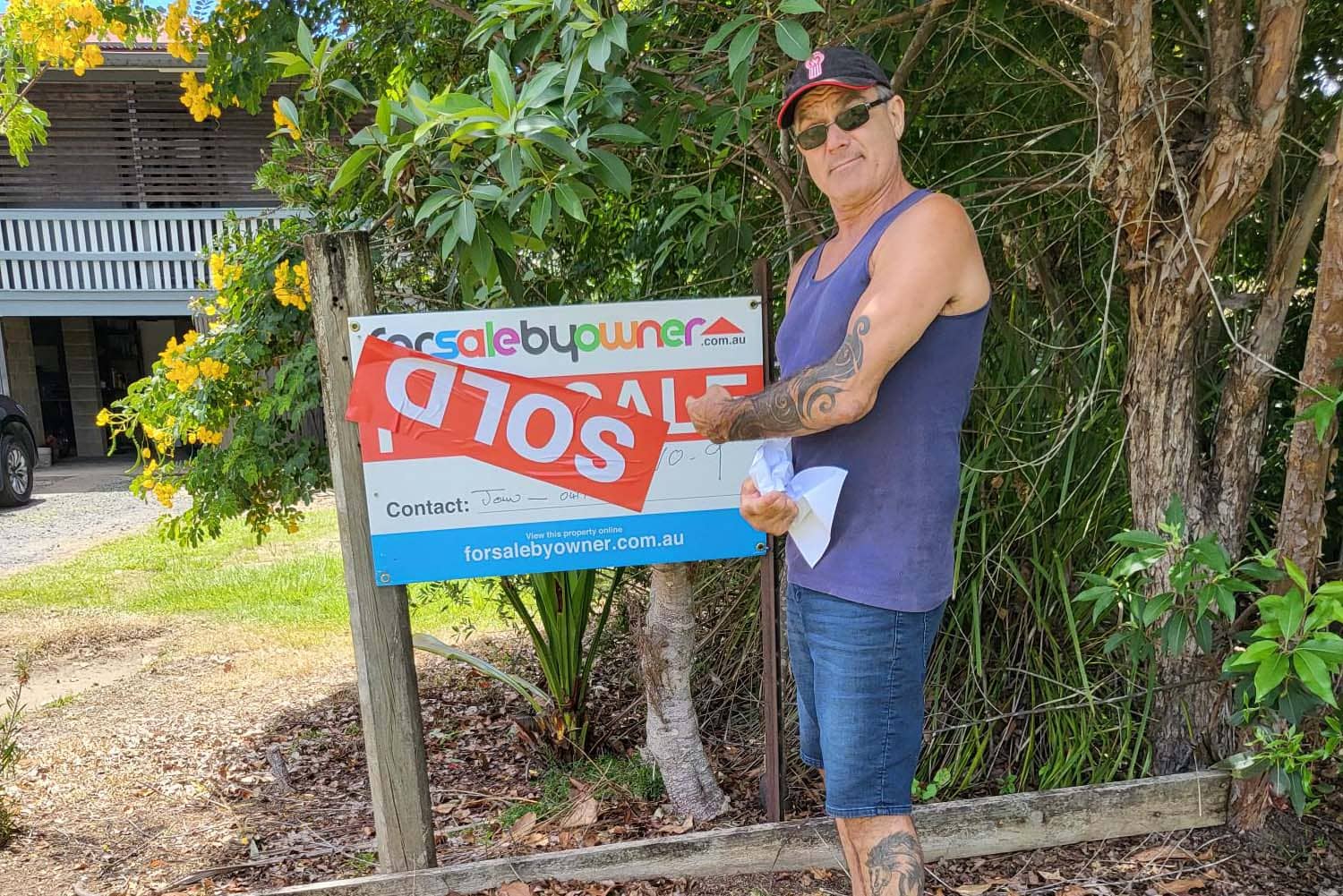 There is no doubt that you know your property much better than an agent. Instead of questions needing to go through the agent to you, you can simply answer any questions the buyer may have yourself. This saves everyone time.
Rightly or wrongly, many people also perceive agents as being less honest and trustworthy than the vendor themselves. They do on the whole have a somewhat negative reputation in Australia. Buyers often really appreciate it when they can speak to the owners directly.
When someone makes an online or phone enquiry, each party will get the other's contact details. Either party will easily be able to contact the other without waiting for an agent to be in touch.
4. Run opens that suit your schedule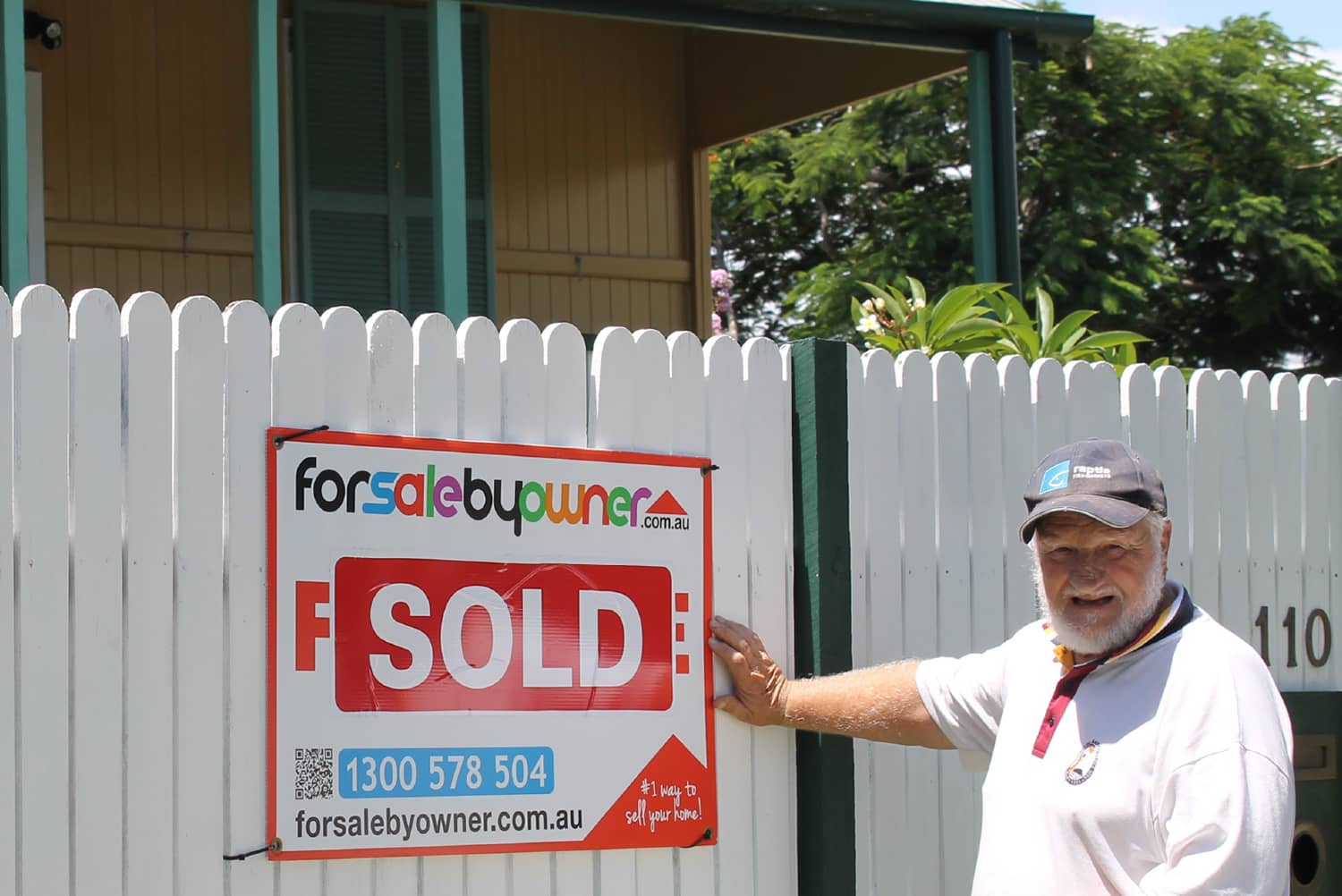 When you use a real estate agent to sell your property, the open homes times will need to suit both you and the agent. In most cases, this needs to be at a day and time that suits the agent. They will often have to attend other opens as well. When selling your own home privately, you can decide what times best suit you. If someone would like to inspect, you'll be able to easily arrange a time that suits you both. You won't need to consider the agent's schedule.
5. Sell your property faster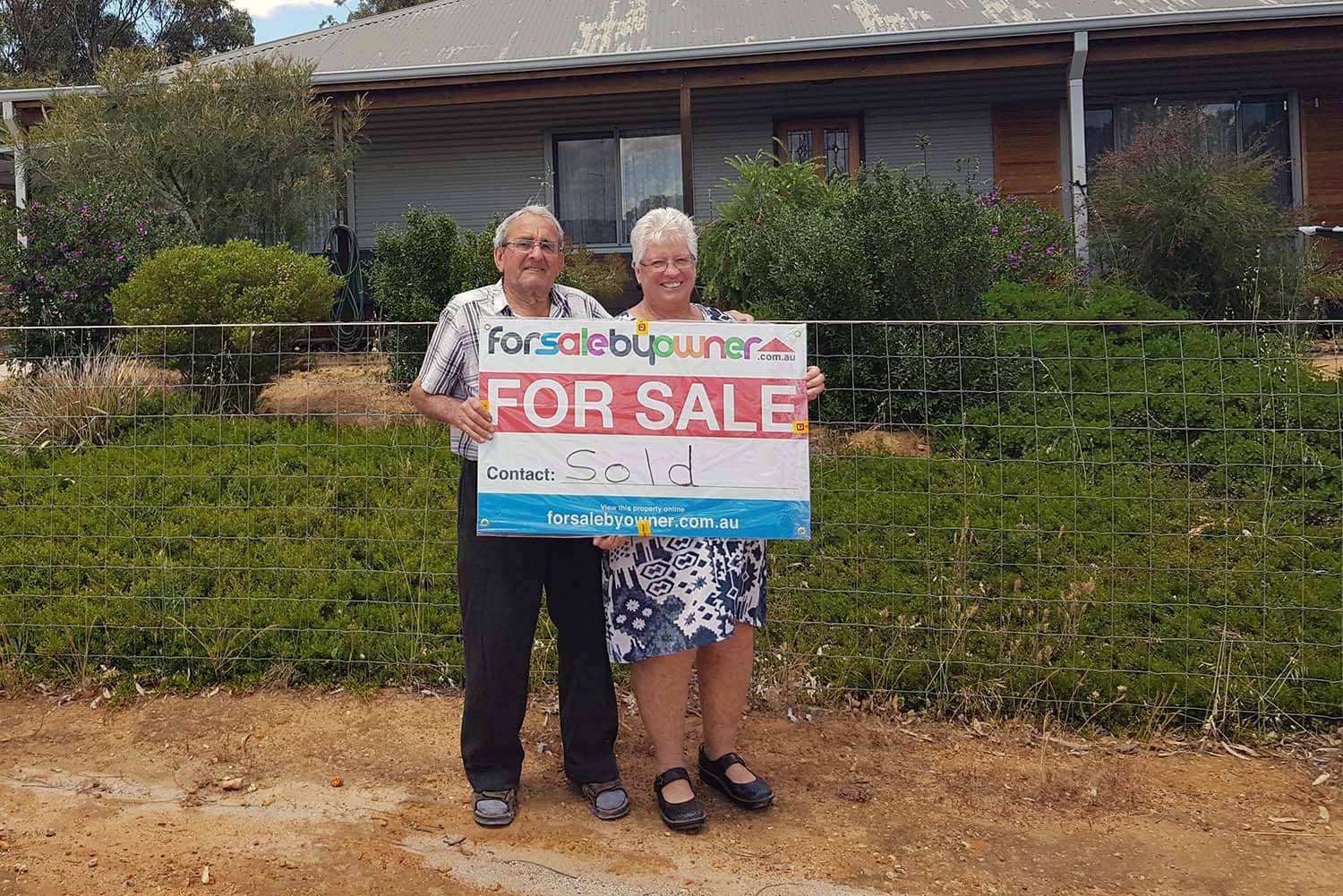 You can save a considerable amount of money on real estate commissions when you sell privately. You could however decide to forfeit some of this in return for a faster sale. Imagine you are selling an apartment, and the apartment next to yours is also for sale at the same time with an agent.
Let's say the owner of the apartment next door will need to pay their agent $15,000 and that both apartments are otherwise completely the same. You have a lot more room to move on price and could potentially price your apartment $7,000 cheaper than next door. In this scenario, you would likely be able to sell much faster than next door, and will still come out financially better off. The savings you make on commissions are so significant that they offer you more flexibility. And this, in certain circumstances can then result in a faster sale.
Like to learn more? Please give us a call on 1300 114 970 or use the contact form to get in touch with us.
Tags: Sell your home privately on realestate com au