For Sale By Owner Review
Vicky Free - Tweed Heads, NSW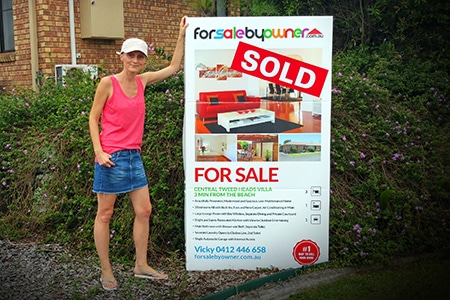 Just wanted to let you know that we have found a buyer and sold the property within 3 days of going up on the market for the price of $405k, which was in our range of $399-425k.
We could have achieved more but the buyer was perfectly suited to us, as they're not in a rush to move and don't mind the long settlement we require.
Anyway, all good as the property has been sold to the right buyer for a good price! Thank You for all your materials, support etc!