For Sale By Owner Review
Trent Atkinson - Leschenault, WA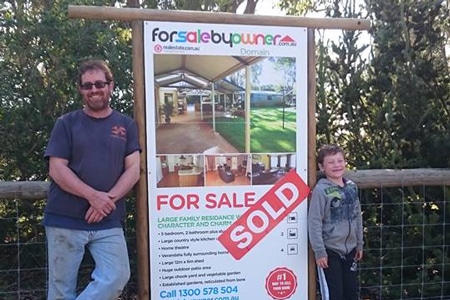 Just Sold my property on FSBO. It was easy and the support of FSBO when required was excellent. Even potential buyers commented on the quick responses from FSBO compared to some non return calls from real estate agents.
Contact of sale was provided by my settlement agency and they explained how to fill out and also checked before final signing.(buyers settlement agency also checked over so all parties were happy it was filled out correctly.) Basically copied the one from when first brought house with a few changes. No one seemed put of by you selling yourself and you could answer any questions that they had that the real estate agentd would most likely would not know on the spot.Saved over $20,000 selling myself.
Well worth the time and for the time spent worked out at a great hourly rate of pay.Home opens could be done when you wanted to and to be at times when other properties in the area were also opened.Any viewings requested we could accommodate asap to fit in with both parties.
Only hassle was the few negative realestate sharks trying to get your business and telling you that they had buyers that wanted to view your property and that selling yourself won't work (Some though did wish you luck.) Dont give in. In all a very happy experience.