Testimonials
See what people are saying...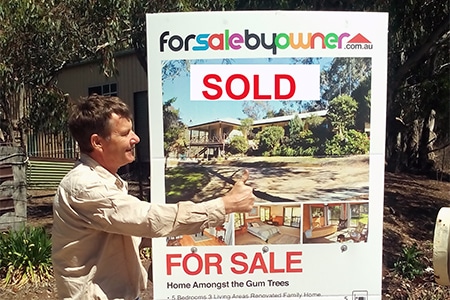 Greg and Nancy Johnson
Turondale, NSW
Just Added! - 3 March, 2019
For sale by Owner provides everyone with a great opportunity to save money and sell their own property. We sold a farm with 30 acres which was approximately 30km from a major town. Agents are reluctant to drive the distance and we found that because we knew the property so well, we actually were in a better position to provide accurate and timely information to prospective buyers.
From the moment we listed the property on for sale by owner, we received lots of enquiries. The contact people at For sale by owner are great, willing to help and very prompt at answering questions. The price to list a property is reasonable and we will definitely use this company to sell our next property.