Selling Your House Privately Legal Requirements
There is no requirement to use an agent...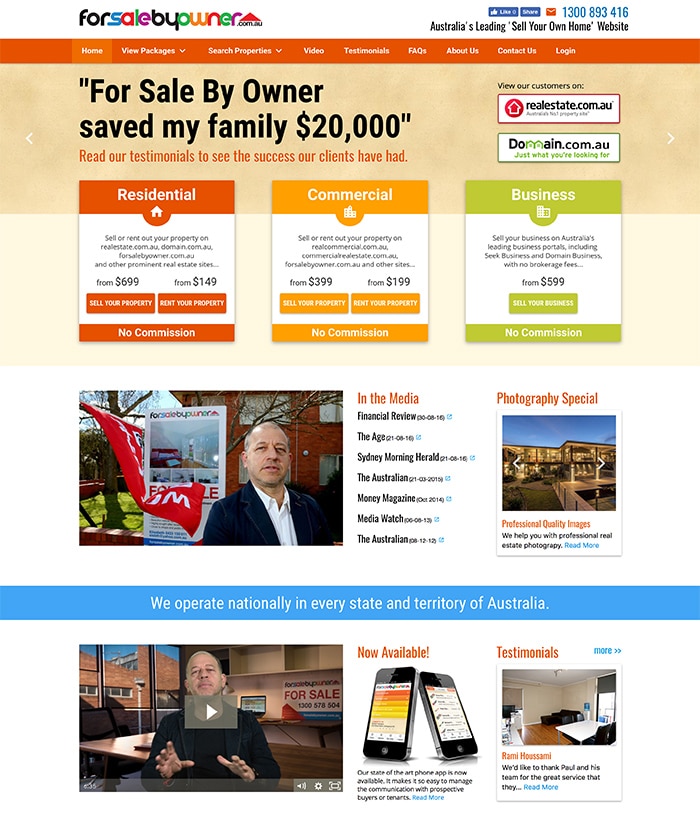 Many people in Australia use a real estate agent when selling their home as they assume that this is a legal requirement. This is not the case and it's perfectly legal for you to sell your home yourself without engaging an agent. The paperwork relating to the sale is something that you should get a professional solicitor or settlement agent or conveyancer to do though. You can save a substantial amount of money by selling without an agent in saved commissions, but conveyancing will generally only cost $800 – $1,200 and so this is something you should really get a professional to do.
View Package Details
Is it legal to sell your own house?

Yes, it is perfectly legal to do so. In Australia, there is no legal requirement at all to engage a real estate agent to sell a property. Many people engage agents because they assume that this is a requirement but this is in fact not the case.

Can I do the conveyancing myself?

Yes, but it is not recommended. When selling a property through an agent, you would normally still engage a solicitor or conveyancer or settlement agent to take care of the paperwork relating to settlement. When selling yourself without using an agent, we recommend still engaging a professional and not doing this part of it yourself.

Are there not substantial savings to be made?

There are substantial savings to be made by selling yourself and not using a real estate agent. You can save many thousands of dollars this way. The money you can potentially save by doing the legal part of it is not significant though and in most cases, it is simply not worth the risk to do this yourself.

What about the contract of sale?

When selling yourself we recommend getting your solicitor or conveyancer or settlement agent to prepare the contract for you and to oversee any conditions that either of the parties may want to have added to the contract. It's important that a completed contract is compliant with all state laws and so once again we urge you not to do this yourself but to engage a licensed professional.

Are the legal requirements different when selling your own home?

The sale of real estate in Australia is governed by state laws and there are no additional requirements if you're selling your property yourself. In most cases, the only real difference on the contract of sale is that no agency contact details will be added to the contract, as this will be not applicable.