Sell My Business Online Australia
How To Sell Your Business ...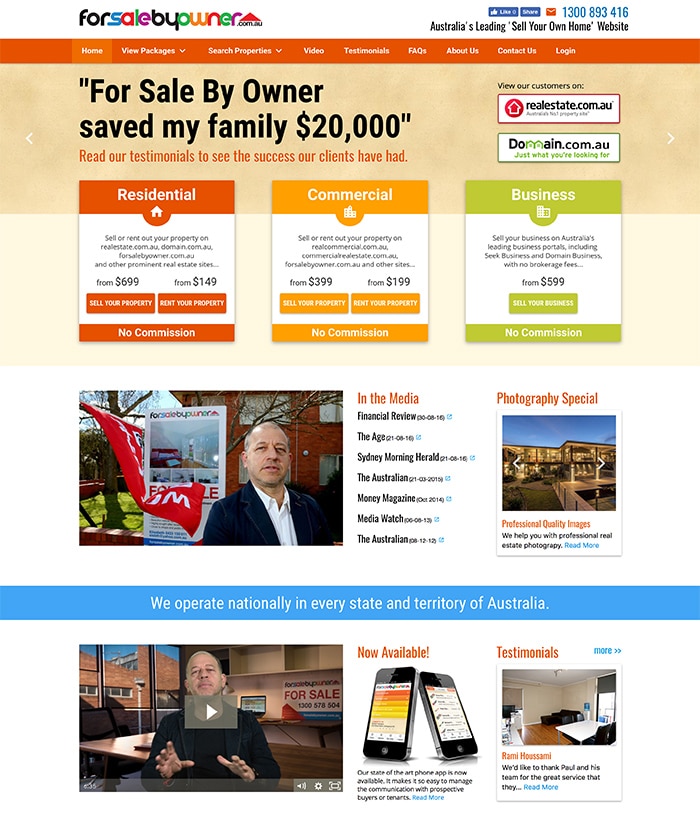 Sell My Business Online Australia
You no longer need a business broker to successfully market and sell your business in Australia. For Sale By Owner now provides you with all the tools to be able to reach the largest audience of people looking to buy existing businesses.
By selling your business yourself, not only will you have complete control over the entire process, but you will also save a potentially significant amount of money in commissions.
View Package Details
Where will my business be advertised for sale?

The main two Australian business portals on which we advertise, over and above the For Sale By Owner website, are 1. Domain Business (now known integrated into commercialrealestate.com.au), and 2. Seek Business.

How long will my business be listed for?

Our business package is until sold. No matter how long it may take to sell your business, we do not charge any ongoing or mostly fees. The cost of selling your business with us in Australia is just the initial package fee.

What commission rate is applicable?

We do not charge any commissions. The upfront package fee is the only fee we charge. Once you have paid that and your business has been listed for sale, there are no other fees payable to us whatsoever.

Do you offer negotiation services?

No. The services we offer are the advertising of your business for sale. We are able to provide feedback with regards to the way your listing is presented online etc. but we do not negotiate on your behalf with potential buyers.

Do you provide help with preparing financials?

No. This is also something that falls outside the scope of our offering and whilst we can promote and advertise your business in order for you to find a buyer, the preparation of financials etc. is something that you or your accountant would need to prepare.
Tags: