Sell My Business Myself
How To Sell Your Business Yourself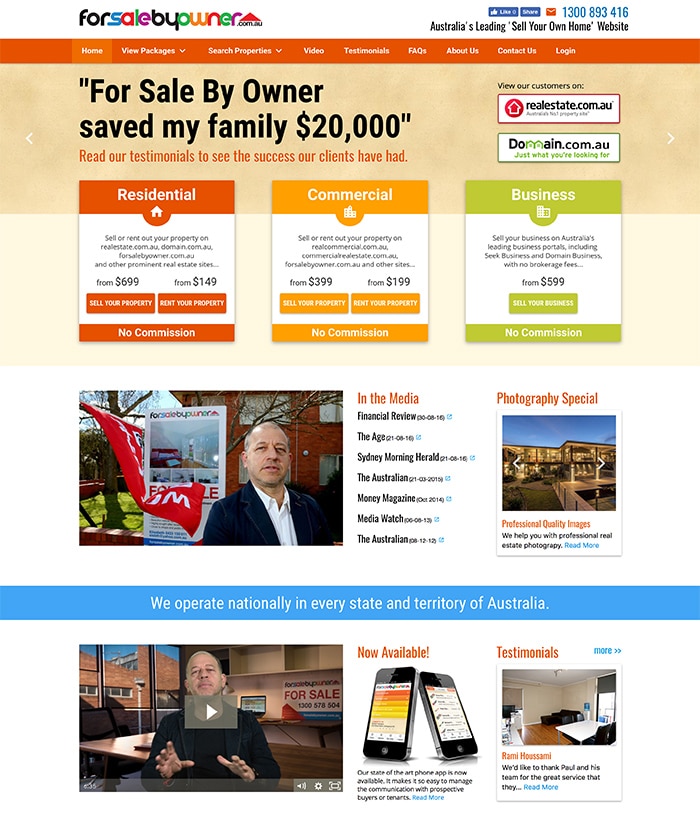 Am I Able To Sell My Business Myself?
Yes you can, and the most effective way is internet advertising and the leading websites in Australia to sell your business yourself are no doubt "Seek Business" and "Domain Business". By going through For Sale by Owner, we will get your business on to these sites plus more "and" you will be listed until you sell.
View Package Details
What things do I need to consider before I start marketing my business to sell?

Knowing the value of your business and knowing your target market are essential so some research will be necessary. As the owner of the business you are the best person to determine this, you know the business' assets, earnings, outgoings so who better to sell your own business than yourself.

Can you tell me more about Seek Business, why do you recommend this site?

SEEK Business has been in operation since 2008 and has quickly become Australia's leading online marketplace for buying and selling ready to run business and franchise opportunities, even those from as little as under $10,000 where well established multinational brands have often times taken these opportunities up. At any given time, there are approximately 11,000 business opportunities advertised on SEEK Business.

So who is looking at SEEK Business?

The majority of Seek's business seekers are in the 35-55 age group, on above average income, most often those with a University degree and already investing. Around 40% are ready to buy a business, while 60% may be browsing purely to find the perfect opportunity when they come across one, especially the entrepreneur looking to grow an existing business!

What other sites does my advert go on to?

The other leading website is DOMAIN Business which is now found on commercialrealestate.com.au which operates as part of the Domain Group in Fairfax Media. Commercialrealestate.com.au's multi-media platforms make it easy for property seekers to search and explore all kinds of businesses across Australia for sale. This site along with Juwai and realestate1 business sections will ensure ample exposure for selling your business.

Do I get to create my own advert and how creative can it be?

Yes you have full control over your advert from creation through to editing your ad at any time. Use your skills to be as creative as you wish!

How do buyers get in contact with me?

You are able to put your own contact number and email so they contact you directly.
Tags: