Sell My Apartment
How To Sell Your Apartment ...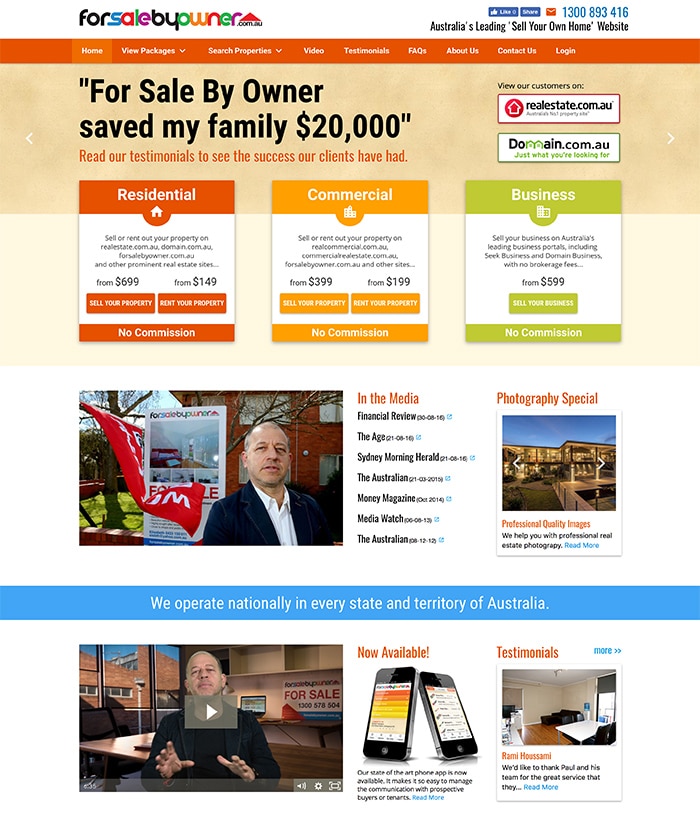 Sell My Apartment
Are you looking at selling your apartment? For Sale By Owner allows you to sell your apartment yourself, without using a traditional real estate agent, thereby saving you thousands of dollars in real estate commissions. The Sell My House method works well and can save you thousands of dollars in commission.
We provide you with the marketing tools which until recently were only available to real estate agents, such as advertising privately on realestate.com.au & domain.com.au, property sales reports, and appraisal reports.
View Package Details
How do you assist in my selling my apartment?

We provide you with the same tools that agents use to market properties. This includes listings on Australia's biggest real estate websites, providing sales reports (in order for you to set your selling price and view comparable sales in your area), providing you with a 'For Sale' board, and expert advice and answers to any questions you may have whilst your apartment is being marketed. Please view our packages pages for a full list of inclusions.

It is legal to sell my apartment myself?

Absolutely. There is no legal requirement at all in Australia to use a real estate agent. As more and more people become aware of the fact that they now no longer need to use an agent, more people are subsequently deciding to sell their properties privately.

What do I need to do when selling myself?

Just as you would do if you were selling your car, you will need to communicate with buyers yourself, show them through your apartment at 'Open For Inspections' and negotiate the sale yourself. We therefore bring buyers to you, but we do not play a role in the sales process. Selling yourself is not difficult though, and thousands of our clients have successfully sold without using a real estate agent.

What about the legal paperwork?

Even when using a traditional estate agent, you would still need to engage your own solicitor, conveyancer or settlement agent to facilitate the paperwork, hold the deposit etc. This is not an area where we would recommend doing this yourself. We can recommend someone in your area to assist you with this aspect of your property sale.

What commission do I pay when I sell my apartment?

Absolutely nothing, when selling with For Sale By Owner. We only charge a one-off fee, and do not charge any ongoing fees or commissions once you have sold your apartment.
Tags: