Sell My Land
How To Sell A Block Of Land ...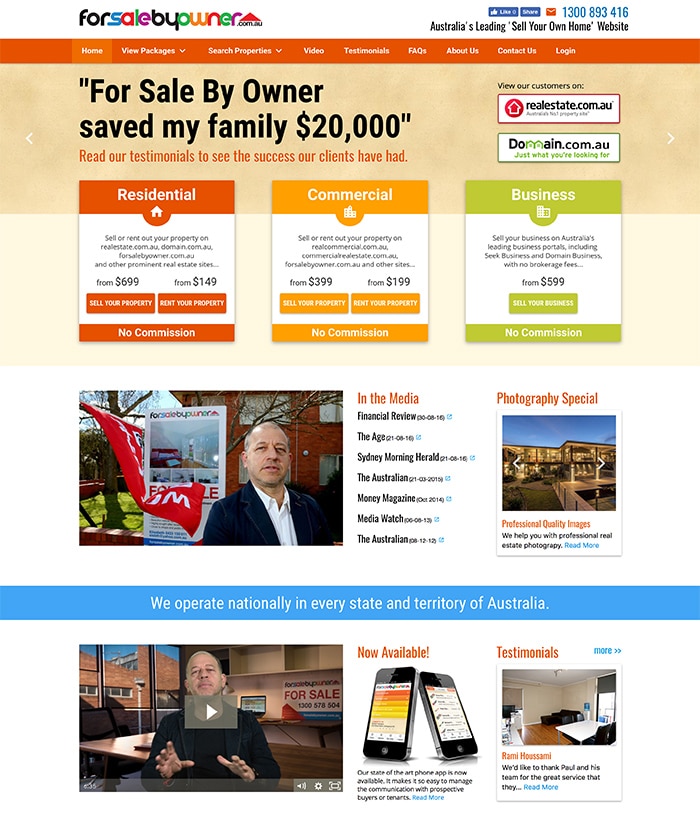 How do I sell my land? A question that we at For Sale By Owner can answer and can allow you to sell your land yourself by getting your advert listed on all of the major real estate sites such as realestate.com.au, domain.com.au, land.com.au & others without using a traditional real estate agent.
We make selling your land yourself the most cost-effective and hassle-free experience as possible.
View Package Details
How do you assist in my selling my land?

As you are right now, so are most people using the internet to sell just about anything and this includes selling land, where most people now look to themselves when looking for property to buy or lease.

In Australia, the two biggest websites for residential properties for sale are realestate.com.au and domain.com.au By advertising your property through us, your land will be listed on these sites, as well as half a dozen other prominent real estate websites (including land.com.au, homesales.com.au, thehomepage.com.au and juwai.com).

This also includes the full support needed to sell your land such as: providing you with all the marketing tools you need to effectively advertise your land. This includes property reports and printable brochures and a For Sale sign.

Am I legally permitted to sell my land myself?

Yes. Selling your own land does not need to be done through a real estate agent. There are no laws which prohibit you from doing this yourself.

What does it take to sell my land myself?

When selling yourself, you need to communicate with buyers yourself, and where applicable be able to meet buyers at the site either by appointment or using the open for inspection option with your ad.

You will also need to negotiate a price and conditions of the contract yourself. So while our platform enables you to get the same exposure on the sites as an agent can, you would be in full control of the sale process, with "as little" or "as much" background support from experienced real estate staff as the need arises, we can offer advise with you being in the drivers seat and we have indeed helped thousands of people sell their own property and land.

What about the legal paperwork?

Your conveyancer or solicitor or settlement agent will be able to assist with overseeing the signing of the contract, should you wish for this to be done. You would still need to engage a conveyancer etc. even if you were selling through an agent and here again, we can source one for you in your area if you don't already know of anyone.

What commission is payable after I sell my land?

Absolutely NONE. For Sale By Owner does not charge any monthly fees while your land in on the market, and we also do not charge any commission when you have sold. The only fee applicable is the listing fee for any of our packages. This means a saving of thousands of dollars for you, we understand when you are selling your land you can certainly do without paying commissions.
Tags: