Sell My Retirement Village Unit
How To Sell Privately...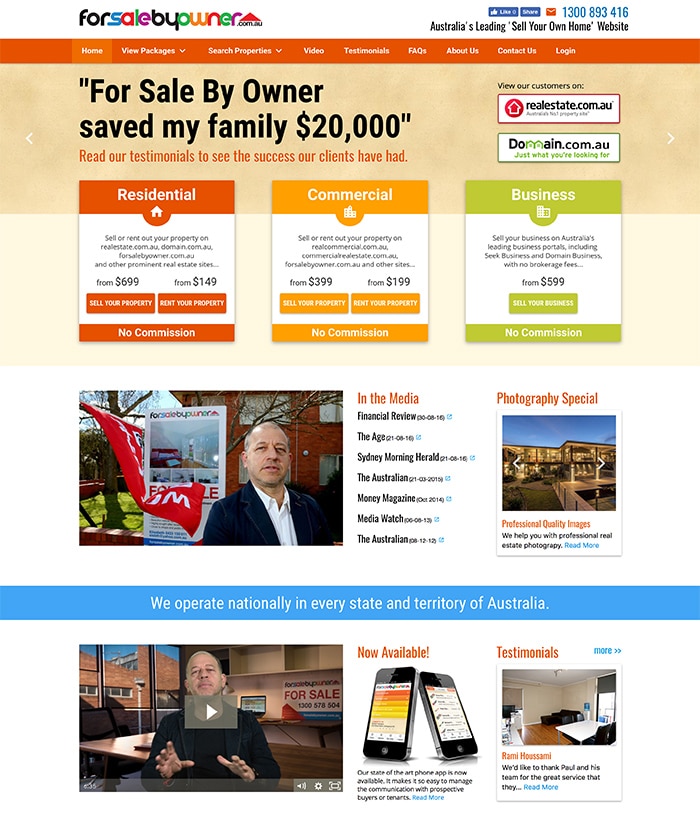 Sell My Retirement Village Unit
In Australia, you can sell your retirement unit privately yourself without an external agent or the village retirement operator. For Sale By Owner provides retirement unit owners with the same tools and websites that previously have only been available to real estate agents.
Thousands of people over living in retirement villages are having huge success in this method to sell my house, and getting even better results than ever before while saving themselves thousands of dollars in agent fees. You now have the means to sell your unit easily with the help of our team at For Sale By Owner.
View Package Details
Will I be liable to pay any fees or commissions to the Village/Estate Operator when I have sold??

Once you sell your retirement unit without the village operator being involved, you will not be liable to pay the operator of the village any sales commissions, saving you thousands of dollars. However, we advise you to 'be advised' and aware of your contractual agreement with Village Operator of any clauses such as a share of any capital gains; deferred, departure or exit fees or other charges drawn from the proceeds of the sale. We advise having your own legal practitioner to go over this with you.

What kind of help can I expect to receive from For Sale By Owner?

We promote your retirement unit on the 2 biggest portals, realestate.com.au and domain.com.au, along with a number of other real estate sites, giving your home the best exposure. Also, our customers love the ability to create their own advert. In many cases, we've had customers who don't feel entirely comfortable using computers so we are only too happy to create your ad for you, as well as with making changes to your ad along the way… our friendly staff here at For Sale By Owner are there to assist you with this 7 days a week.

What are the kinds of things I should think about before I sell my retirement living unit privately?

Knowing the market value of your property is a key factor before considering the preparation of your marketing strategy. Doing some research on recent sale prices in your estate is essential. Also, attend some local open homes in yours or other villages in the area, this will help you get a feel for what buyers are looking for and prices being attained. Be sure your unit is well prepared, spring cleaned and de-cluttered, this will show the unit as clean and easy to maintain.

Am I obligated to give priority to buyers on the Villages waiting list?

No, you are not legally obligated to source the buyer from the villages list and vice versa, they are not obliged to provide you with the list. You will find that the savvy retiree demographic will be undoubtedly looking for a property on realestate.com.au under the property type "retirement living" so your listing will be found without going through the village's list.

Does the Village Operator need to approve the buyer to be a resident before both parties sign the Contact of Sale?

Yes. There are obligations and criteria that buyers need to fit, there may be clauses such as "pet free" or "over a certain age". If the buyer is not approved or qualify for residency then this is obviously going to affect the sale, knowing the requirements of the village yourself can help you ascertain whether to spend time with an enquirer in the first place.
Tags: