Sell My Home Privately
Sell Private Real Estate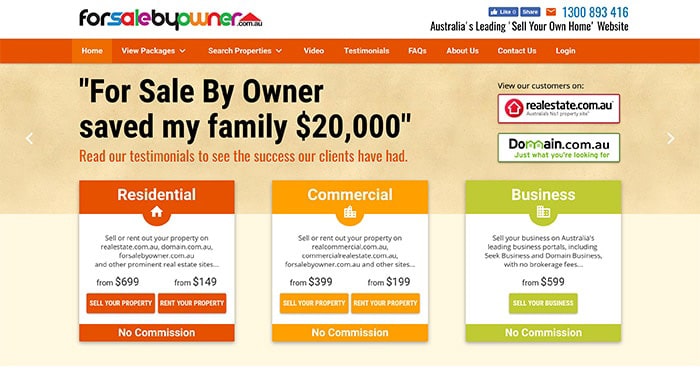 Sell My Home Privately
For Sale By Owner allows you to sell your own house without using a traditional real estate agent and the high fees associated with an agent's fees and commission.
We provide you all the tools you need to sell your house, including listings of Australia's most prominent real estate websites such as realestate.com.au and domain.com.au, "For Sale" boards, property reports, printable brochures, access to industry experts, and extended support outside of normal business hours.
Save thousands of dollars by using the 'Sell My Home Privately' method.
What are the main reasons to sell my home privately in Australia?
Save On Real Agent Commissions
Your home is the biggest financial transaction you will possibly ever make and using a real estate agent, can be the biggest 'cost' of all in doing so. This is why many people these days are choosing to sell their own home using For Sale By Owner and doing so with incredible success.
Most agents will charge somewhere between 2-5% of the final sale price, so this can translate to anywhere between 10 to 20 or more 'thousand' dollars. There is no doubt this saving is better in your pocket than an agent.
Also to consider is that the agent while getting a hefty commission, can often be unmotivated to work harder for a higher price. Say for example there was a chance of negotiating for an extra few thousand dollars instead of settling on the first offer from a buyer, there is not much incentive in 'a few thousand' to the agent as far as extra commission goes, often the agent is pushing the sale through as fast and with as much ease as possible when who knows, maybe the buyer had more in mind to pay.
Save On Advertising Costs
Apart from the 2-5 per cent of the sale price in commission that the agents charge, there are other fees to consider. Most agents charge a considerable amount for marketing, using the option to 'promote' the advertisement with upgrades to premiere listings so as to appear first on the searches of web sites as well as other unnecessary advertising.
The advertising costs can be a very expensive outlay with upgraded adverts being literally thousands of dollars and often not necessary. Agents will also use printing companies as well to create glossy brochures, often more than needed, this is also very costly to you the vendor, so while brochures are necessary, many are saving hundreds of dollars by creating and printing their own.
When advertising with For Sale By Owner, we save you thousands in marketing, often for much less than $1,000. We provide you with sophisticated software for creating and printing your own brochures, we provide you with a for sale board, photo boards, photography and we provide you with a listing 'until you sell'. We don't try to talk you into spending thousands on upgrades adverts. You will achieve even better results without the costly exercise of advertising through a real estate agent.
You Control The Whole Sell My House Process From Start To Finish
From the first moment you decide to sell your own home, you are in the driver's seat. This gives you complete creativity as to how you will market, how you will set the price and you will be dealing directly with the enquiries. This is very important as, without the middle man, you will have your finger on the pulse of buyers, knowing every question asked as opposed to an agent who might keep you in the dark.
You can decide on whether you will do open homes or meet people by appointment. On that note, you can devote as much time as you need to bring people through your home rather than the time-poor agent who must run to the next open house. You can relax and take your time giving potential buyers your complete attention.
You are selling your 'one' home so you are in a better position as you are not dealing with an agent who's attention and time is shared with multiple homes and vendors. At For Sale By Owner, while we don't act as your agent, our trained staff can offer you as much or as little assistance as you require, if you need help negotiating or advise on marketing strategies, advise on the best and acceptable practices for selling and we are on hand 7 days a week to walk you through the whole marketing campaign.
You Are Able To Negotiate Directly With The Buyers
This is possibly one thing that you might be apprehensive about when selling your own home. While it might seem daunting to think of negotiating in terms of 'haggling' with potential buyers, it can actually be a very satisfying process. The word negotiating is exactly that. You and the potential buyer are simply having back and forth conversation about your thoughts on the property and what you are each expecting to achieve.
You may even be fortunate enough to have multiple buyers to manage. In that situation, potential buyers are expecting that there will be the need to negotiate and they often feel better about dealing directly with the owner. Many people these days are very happy to make offers directly with the owner and not having to worry about an agent who may not be acting for them appropriately and honestly.
As long as you are open and honest about your own expectations, you can negotiate just as successfully in fact even better than the agent. Our experienced sales staff at For Sale By Owner operate 7 days a week so we are here for you on the day to help you if you need advice on the negotiating process.
You Know Your Home Better Than Anyone
It can't be denied that this is an absolute fact that you are the best person to sell your own home. When potential buyers come into your home they don't know anything about it except for what you have revealed in your ad. There are going to be dozens of questions asked of you and you will realize that you know a lot more about your home than you realize.
Potential buyers will also want to know more about the neighbourhood and local amenities and the street itself. They can be assured by you, who has lived there and experienced it all, that they won't be given misleading information by an agent who doesn't know the area and home as well as you do.
Perhaps even your sentimental attachment to your home can help you learn about the potential buyer, knowing your memories of the home can help the buyer see themselves living there and then you will be able to discern from the buyers needs just how suitable the home will be for their family. For Sale By Owner staff can help to draw out from you the best reasons for why a person would want to buy your home and will help you create an advert showing this.
You Won't Be Burdened With An Agent Who Is Not Doing Enough
Your home is your biggest asset so you don't need to be saddled with an agent who doesn't care enough to realize this. By selling your own home you won't have the well known and experienced problem of never being able to get a hold of an agent to discuss things.
When it comes to communication with potential buyers you won't need to worry about misinformation given by an ill-equipped agent. You also avoid the grief of being dismissed by an arrogant agent who doesn't answer your concerns or questions about the progress of your marketing progress.
When you are selling your own property with For Sale by Owner, our staff are customer service focused and want you to achieve the best possible result, you will never feel that you are bothering us as so many agents make their vendors feel. We will always answer your call and be there when you need us.
Price Flexibility – No Need To Factor In Commission Costs
Consider that knowing you are saving 10's of thousands of dollars your pricing can be much more competitive with the agent adverts making your property more appealing.
For example, a comparable home to yours might be advertised at $650,000 by an agency. If the agent was asking 3% in commission, the cost would be $19,500 to the vendor. This cost of the commission has the owner needing to achieve a much higher price than you would, giving you as a private seller room to advertise at a lower price, making your advert stand out to buyers
Also, buyers know you are saving money and they feel better in knowing there is likely more room to negotiate. Overall it's a 'win-win' for both you and the buyer. For Sale by Owner can also help you with pricing your property by providing you with a property report of recent sales in your area.
Why Use For Sale By Owner to sell my home privately?
Sell My Home Privately: We've Been in Business Since 2010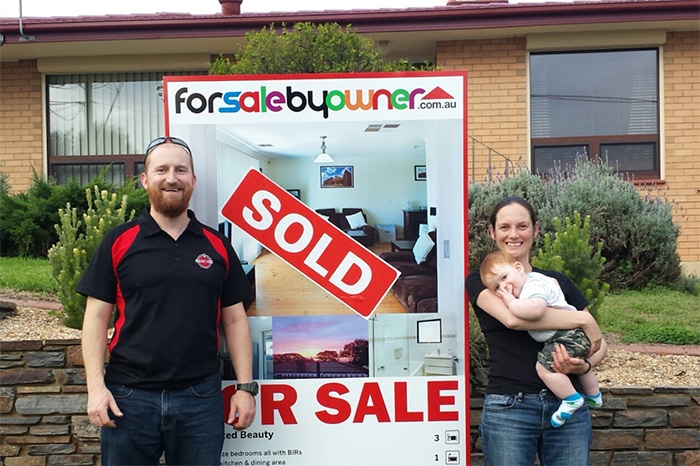 For Sale By Owner was founded in 2010, and we've been at the forefront of private real estate sales since then. For Sale By Owner operates nationally and we are licensed in every State and Territory of Australia. We are a well-known and trusted company and Australia's best-recognised service for those looking to sell their property without paying huge agent commissions.
We have sold many thousands of properties. Please see our testimonials or read our reviews to get an idea of what our past customers have had to say about us.
Sell My Home Privately: We Advertise Your Property on realestate.com.au and domain.com.au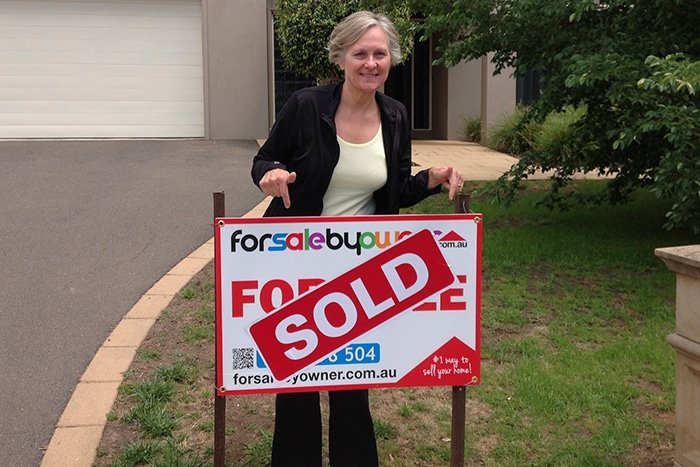 In order to get maximum exposure when advertising your house, apartment, unit, land, townhouse or rural property, it's important that you are listed on the two biggest real estate portals in Australia, namely realestate.com.au and domain.com.au
By listing your property through For Sale By Owner, you'll be able to reach just as many prospective buyers as a traditional real estate agent would be able to.
Sell My Home Privately: You'll Have Full Control Over Your Listing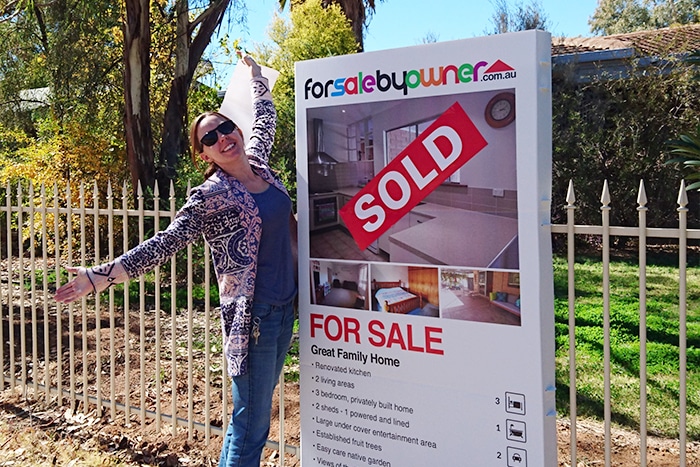 Our website allows you to create and edit your listing 24/7. You are able to log in and change the description, title, price, photos and any other aspect of your advertisement at any time. These changes then flow through to all the websites on which we list, more or less in real-time.
In terms of media files, we also allow you to upload up to 35 photos, 2 floor plans, 1 property video, and 2 interactive tours.
Sell My Home Privately: Cutting-Edge Real Estate Technology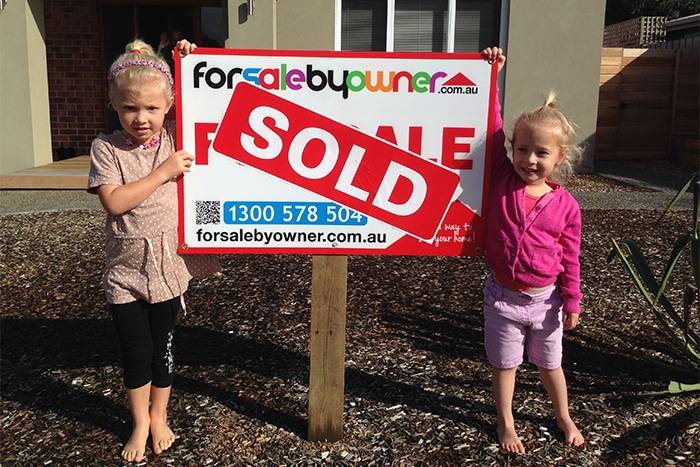 For Sale By Owner has developed state-of-the-art proprietary software to enable our customers to have the best possible chance of selling their property privately without an agent. When an enquiry is made on your property, you'll receive an automated email with the buyer's details, and they will, in turn, receive an email with your details.
We also use a sophisticated yet easy to use code system when people phone up about your property. The user simply inputs a five-digit code which is unique to your property, and they will be given your contact details over the phone as well as via SMS. This entire system is fully automated and works 24/7.
Sell My Home Privately: Outstanding Customer Support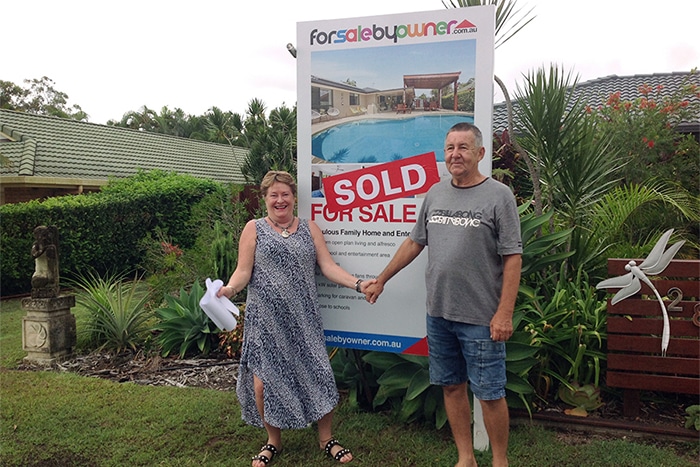 Selling your own home does not mean to you're on your own. We provide assistance with all aspects of your sale campaign, including real estate advice from a licensed agent should you ever wish to discuss anything relating to an offer that you may have received, how best to negotiate a particular private sale or any other matter. In addition to that we also offer round-the-clock support should you need any help with your advertisement itself or any other related matter.
Looking to sell my home privately? 
Please get in touch with us for any questions you may have about the process, and how we can help you achieve a great result. It's perfectly legal in Australia to sell your own house or land, and you can save a significant amount of money by doing so yourself.
Tags: Tags: Sell My House, Sell Private Real Estate, Sell My Property Privately, Sell My Property Myself, Sell My House Privately Online, Sell My Home Privately