How To Sell Your Over 55's Lifestyle Village Unit
Steps to Consider for an 'Over 55' Property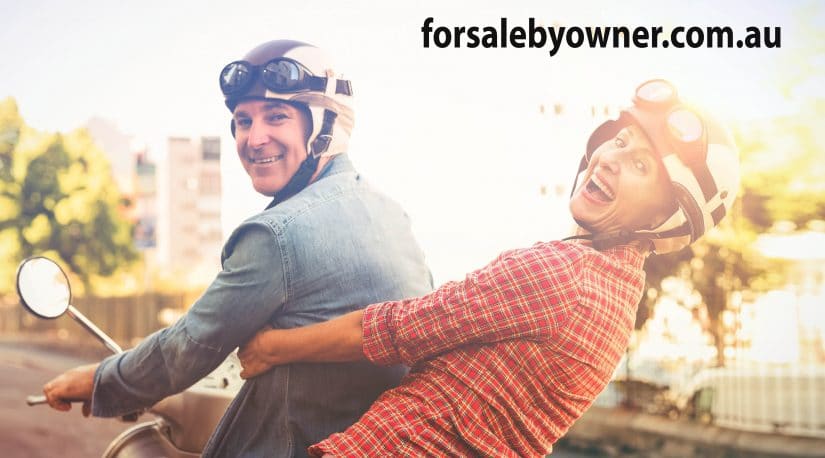 If you are considering selling your over 55's lifestyle village unit, there are a few things to consider about getting started. Firstly, do you know if you are entitled to advertise your unit 'privately' yourself or are you obligated to use the Villages Operator for all real estate matters?
Understanding your rights and obligations to the over 55's lifestyle village's operator is crucial to the sale process. Please read on to see the steps and process of how to go about selling your over 55's lifestyle village unit.
1. Inform the Lifestyle Village Operator
You don't require the village owners permission. In Australia, as with any real estate transaction, it is perfectly legal and advantageous to sell your own lifestyle village unit as a private seller, with or without the service of a real estate agent or the village operator. It is always advantageous to 'inform' the village operator that you are selling your lifestyle unit privately just to be assured that they are aware of your situation, but you 'are' entitled to sell your unit privately.
It is often typical that the village operator engages an agent to assist in the sale however more and more 55's people are engaging their own agent or are using a self-selling marketing method, thereby saving of paying commissions and often achieving higher sale prices.
2. Get Assistance to Sell your Lifestyle Village Unit
Selling your over 55's lifestyle unit as with selling 'any' real estate, is a big project but very possible with help from your immediate family or friends. Talking frankly with your relatives and working together closely with them will give you peace of mind.
They can help you with using the internet and marketing tools that are there for everyone in Australia to access, for example, you can use a self-selling website that enables you to list your property on all of the real estate sites, get for sale boards, professional photos etc… and they can help you liaise openly the with village operator to ensure it's communicated that you have assistance and are selling privately.
3. Price your Property Realistically
Doing some research on recent sale prices in your lifestyle village is essential. You can do this by attending some local open homes, don't be hesitant to talk with the village operator or other residents who just bought in or sold, this will help you get a feel for what buyers are looking for and prices being attained.
Setting the price is most important so avail yourself of as much information such as sale results of local agents who have sold in your lifestyle village and even look at the major real estate web sites as they contain sale results, your family or friends can help you research these databases.
4. Consider the Staging and Presentation of your Unit
Be sure your unit is well prepared by spring cleaning, touching up with paintwork and de-cluttering. It is also good to make sure all maintenance is up to date for those over 55's looking for a unit that will give them assurance that the unit is ready to move in to with no work needed.
It is also good to put any un-necessary furniture or appliance items away for the purpose of getting good photos that show off the unit itself, rather than having everything on display. Keeping the space looking as clear as possible with just a few feature furniture items to show the space in each room.
5. Create an Advertisement for the Real Estate Websites
You need to start creating a list of appealing aspects of your over 55's lifestyle unit and also important to include the facilities of the village. Start with the unit itself, think of things such as…Is it recently renovated? Modern appliances? Gardens and Outdoor Living? Is the village pet-friendly? Is the maintenance of the village kept up to date? Is there a gym, a swimming pool or restaurant on the grounds?
Once you know what you are selling, you can access the real estate sites through a third-party advertising platform who can help you put your advert together, using the software needed to translate your units inclusions into an advert that will be seen on all of the real estate sites. Be sure you get good photos of the property, they may also be able to provide a photography service for you to avail yourself of, or you can take your own pictures using a digital camera or even a smartphone.
6. Communicate and Negotiate with Potential Buyers
Thousands of people over the age of 55 are having huge success and getting even better results than ever before because they are finding that in dealing directly with the potential buyers there is more scope for negotiating and you know the lifestyle village and the unit as well as anyone, so sale results are quite satisfying.
Negotiating can be verbal or by email until you both come to an agreement and sign the sale contract.
Buyers might use their own solicitor to go over the contract and the requirements of the village however when selling your retirement unit, you will be dealing directly with the buyers and any signed contracts upon selling you would pass on to your own legal practitioner to go over with them to ensure that 'you' understand the agreement. Any communication with the potential buyer that you are not clear on, should be clarified by yours and their respective legal practitioners.
7. Engage a Conveyancer or Solicitor to Handle the Legalities
As with any real estate transaction, it is always advisable to engage a conveyancer or solicitor. Unless you handle your own conveyancing matters, sourcing reliable legal advise is well worth the peace of mind for not only you but the buyer as well.
They will look at your contract agreement that you have with the village operator and advise you of your rights and responsibilities to the over 55's village and they will draw up the necessary contracts and forms needed for selling the property.
8. Source Potential Buyers from the Retirement Village Operator
When you inform the village operator that you are selling, they might be willing to supply the contacts on their waiting list but they are not legally obligated to do so. If they do, you would need to communicate clearly and understand whether they will charge you a referral fee if one of their contacts becomes a buyer.
You are, however, not legally obligated to source the buyer from the village's list. Keep in mind that your listing will be found by the same people that are on the village's list as the real estate sites provide search criteria for 'Retirement Living' so you can be sure that the over 55 audiences will be looking for property on these sites whether they are retired or not.
9. Understand the Fees that can be Payable to the Village Upon Selling
When you sell the unit yourself, the village operator is not entitled to any commissions on the purchase price of the unit. However, there are more than likely to be exit fees and these can be substantial. These fees can be called a deferred, or an exit fee. This is often agreed upon when you bought the unit whereby you agreed to defer these exit fees if you leave and it was part of the purchase price. You should have your contract looked over by your conveyancer or solicitor so that you know what you will liable to pay and consider this as part of the sale price you wish to achieve.
Also to consider is capital gain on your lifestyle unit. How much you keep will depend on your contract. Some contracts assign all capital gains to the lifestyle village owner. As you would still have to pay a departure fee, you may end up leaving with less money than when you entered the lifestyle village. This may be offset by other features of your contract, such as lower recurrent charges. Being aware of your rights and obligations before you decide your sell your over 55's lifestyle unit and always obtain legal advise
How To Sell Your Over 55 Lifestyle Village Unit
Tags: how to sell your over 55 lifestyle village unit, selling a retirement village unit, sell your retirement unit, how to sell over 50s retirement