For Sale By Owner Review
Tony Myles - Alexander Heights, WA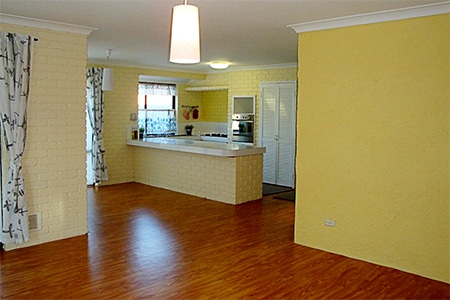 The property was advertised over 5 weekends via the print media and Gumtree. We had the home open each Saturday and Sunday over that period. Our highest attendance on any one day was 2 and lowest 0 which was often.
On hearing about 'forsalebyowner' we set up with you to advertise through 'Realestate.com and Domain.com' under the same criteria as the previous 5 weeks, ie: open every Sat/Sun. On the first Saturday we had 8 couples visit the property and on Sunday we had 12 couples. We received an offer that Sunday which we were very happy with. With the money we saved by not using a real estate agent and the higher than expected offer we calculate we are about $25K better off.
When dealing with' forsalebyowner' we found the service to be efficient and friendly. We will be selling more properties over the next few years and would certainly use
'forsalebyowner' for them. Once again thank you for you service.