For Sale By Owner Review
Tom McGrath - Rozelle, NSW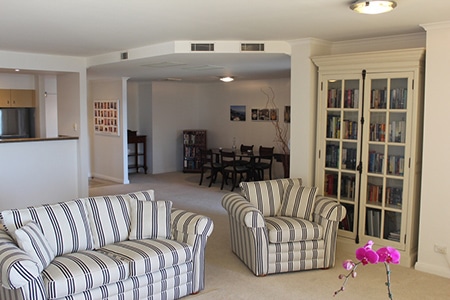 Thank you FSBO for listing our apartment. Just one hour after going "live" we received an inquiry, from Vietnam, from the eventual purchaser! We had 3 parties through the very next day, and a firm offer from the purchaser. We had several parties through on the only open day and received a higher offer from the original and agreed to a sale.
We came close to our listed price and the agreed price was well in keeping, if not above, what most apartments in the complex have recently sold for. We did not get to use our signs all that much because of the quick sale. The setting up of the website, photos, flyers etc., was all handled very well by FSBO personnel who answered all our queries – only a few – promptly.
It was quite interesting to deal directly with people viewing the property and answer all their questions. There were several other inquiries via the website(s) which had hundreds of hits. I had some reservations about the success of using FSBO but cannot recommend them highly enough.