For Sale By Owner Review
Tim and Cathy Clemow - Nairne, SA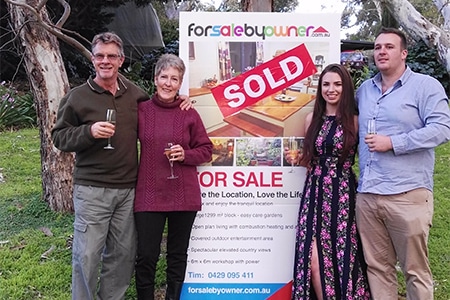 Thank you, everyone. We have sold our house as a result of a good team effort and a well-presented property. We have really enjoyed working with you, your service and attention has been excellent all round. We will certainly recommend you to anyone we know who is considering selling their home and if possible we will be happy to help them with photos and presentation and mentor them through the process.
Tonight we met with the new owners to share a bottle of bubbly and put the "sold" sticker on the sign.
Now we start packing!
With kind regards,
Tim and Cathy