For Sale By Owner Review
Steve and Alison Perkins - Tea Tree Gully, SA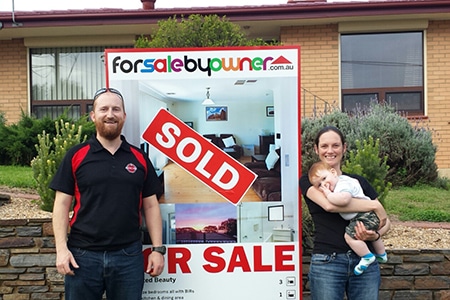 We will be have a settlement date of the 30th June for our property, I have attached a photo of the sold sticker on our board! I will get the open inspection flag posted back to you asap.
We have found the whole experience with forsalebyowner.com.au to be very smooth and easy, in fact still can't believe how easy it was to sell our house and to have it under contract so fast. The support from yourself and Colin has been fantastic, it was great knowing that you were contactable at most times unlike sales agent.
Again many thanks for this great money saving experience and we will definitely be recommending forsalebyowner.com.au to any of our friends or colleagues considering to sell their houses.