For Sale By Owner Review
Mary Gotsis - Northcote, VIC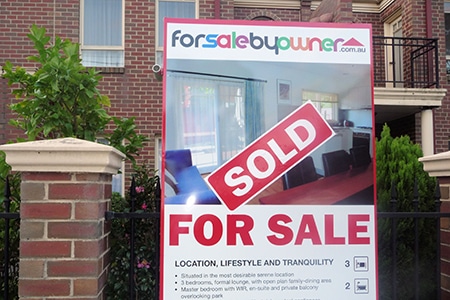 I discovered For Sale By owner and was impressed with how simple it was to register and set up. It made complete sense to sell on our own. Why did we need a middle man? Why did we need to spend thousands on advertising when for sale by owner accomplished the same advertising for a fraction of the cost of agents.
We were free to schedule opens around our time, and found prospective buyers liked the idea of meeting the owners. Our philosophy was, welcome, view freely,and ask any questions. The end result was a sale within 4 weeks by purchasers who told us they respected the fact we did not hassle them and gave them time to consider and come back to us.
The final sale price was $30k above our minimum reserve. Would we do it again with FSBO? Absolutely. The support and efficiency of the team at FSBO was exceptional. Thank you For Sale By Owner for your professional service and for helping us save over $ 21,000 in fees.