For Sale By Owner Review
Kate Whitton - Meridan Plains, QLD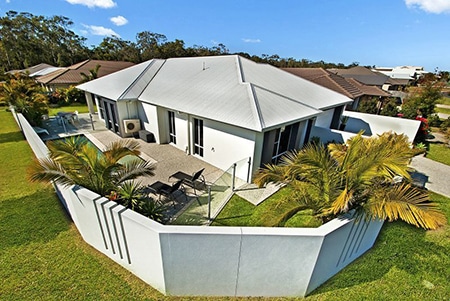 We would highly recommend for sale by owner to family and friends, in fact my mother in law has listed with you after chatting to us about our experience. We found the service exceptional. We had a signed contract on our house within two weeks, it all just seemed a bit too easy (and too good to be true)!
The settlement went through last week without a hitch. Agents told us that buyers would try and beat our price down for the commission, but not one buyer even mentioned it. It was great dealing directly with the buyers, getting honest feedback and knowing exactly where things stood. The set up costs were not more than listing with an agent, but we didn't have to pay the commission at the end.
From my experience I would suggest three very important factors in selling; 1. ensure you are listed on the real estate sights (for sale by owner can do this), 2. know your local market (for sale by owner provide market reports as part of the package, which are invaluable), 3. present your property immaculately and provide good quality photos. With that in mind I would use for sale by owner again, what a fantastic service!! Thanks again.