For Sale By Owner Review
Julie and George Ellis - Mount Mee, QLD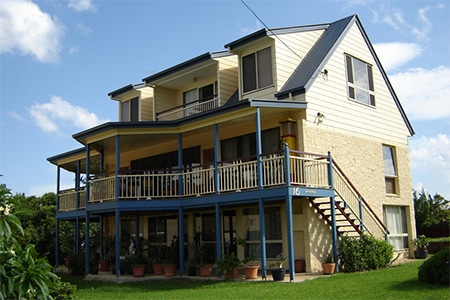 We want to thank For Sale By Owner for the professional package and assistance provided which allowed us to list and sell our home ourselves. Our homes are our greatest asset and when the time or circumstances require selling it can be both an emotional and happy or sad time. To be able to show your home to prospective buyers and answer first hand questions buyers ask and give a little bit of history of the home gives the buyers a better insight into both the location and features of the home.
We were realistic in price and given our location was in a rural area where sales were low we were prepared to wait and accept that we would not have buyers rushing to our door. With the only exposure of the listing being Real Estate.com and the For Sale board we were pleased with our responses. From our experience we were able to show our unique property at its best and with a realistic price we were able to achieve a great result for us and our buyer.
We would certainly use For Sale By Owner again and have recommended the service to friends and family.