For Sale By Owner Review
John Apostolou - Glen Iris, VIC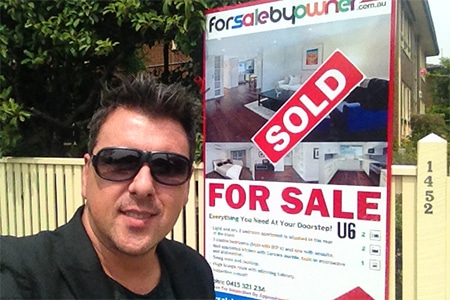 In my option, no one knows my property better than me! That's why I decided to sell it myself.
I sold my property in 8 weeks with For Sale by Owner, and saved myself approximately $15,000. I found everything from the For Sale board to the brochures to be highly professional. Colin and Paul were available any time I needed advise.
I would recommend selling your own property through For Sale by Owner.