For Sale By Owner Review
Delphine Schneider - Carina Heights, QLD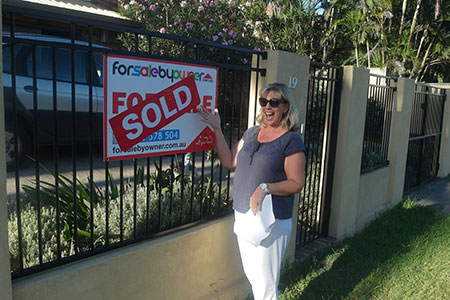 Selling using your services and website is the best decision we made. Our home was listed with a "reputable" real estate agent. We finaly decided to give him the boot, we had nothing to loose by trying to sell our home ourselves.
From the start the process of listing the house was super easy, I hit the submit button on a Monday night, my listing was live the same day on realestate.com.au and domain (on the first page), and…. we signed a contract on the wednesday afternoon. The welcome kit arrived the following day. We sold for more money than what we would have got with the real estate agent, and saved the commission as well.
Nobody can do the job better at selling your home than yourself, follow the steps, it's easy. I'm telling all my friends to never use a agent if they ever intend on selling their houses.