For Sale By Owner Review
Bev Davis - Wellington Point, QLD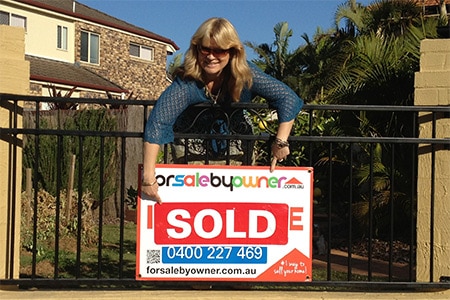 I thoroughly enjoyed the opportunity to sell my own home, It was an empowering experience placing the SOLD sign up, as I had achieved selling it My Way with Integrity & Honesty.
Throughout the open homes I received very positive feedback from all potential home buyers especially noting my honesty when dealing with their questions etc.. (Real Estate Agents Take Note) When the time arises in the future I will definitely be selling my current home the same way.
Thank you again for making this option available to amateurs like myself, I found all the support & communication from the FSBO team to be very efficient & helpful.