For Sale By Owner Review
Irene Dash - Sunrise Beach QLD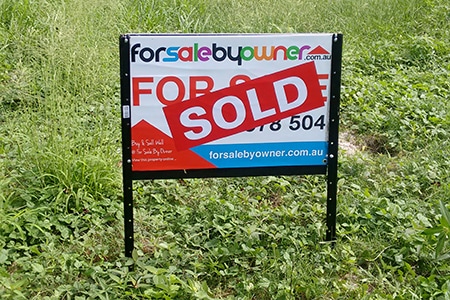 Firstly, I would like to thank you for all your expert advice and guidance. I could not have sold the land by myself without your help so for this alone, I am extremely grateful. I am so happy to have used your services, as it has helped me sell my land, without having to deal with agents and their fees.
Your system works to perfection. The exposure on Realestate.com.au and Domain.com has a fantastic response. The system used for forwarding inquiries, (contacted firstly by a text message from FSBO as well as an email with a phone number and email address of the prospective buyer), has been excellent. I was often contacted by phone minutes after your text message. This enabled me to be in contact with the buyer and answer any questions, as well as emails with specific information. I was amazed to see how much interest there was in my land. I had two other serious buyers contacting me until the contract went unconditional, hoping the contract didn't go through.
Thank you for your invaluable help and advice in all aspects of my campaign. I would highly recommend using For Sale By Owner and would not hesitate to use your services again.