List rental on realestate.com.au
Find a tenant in no time ...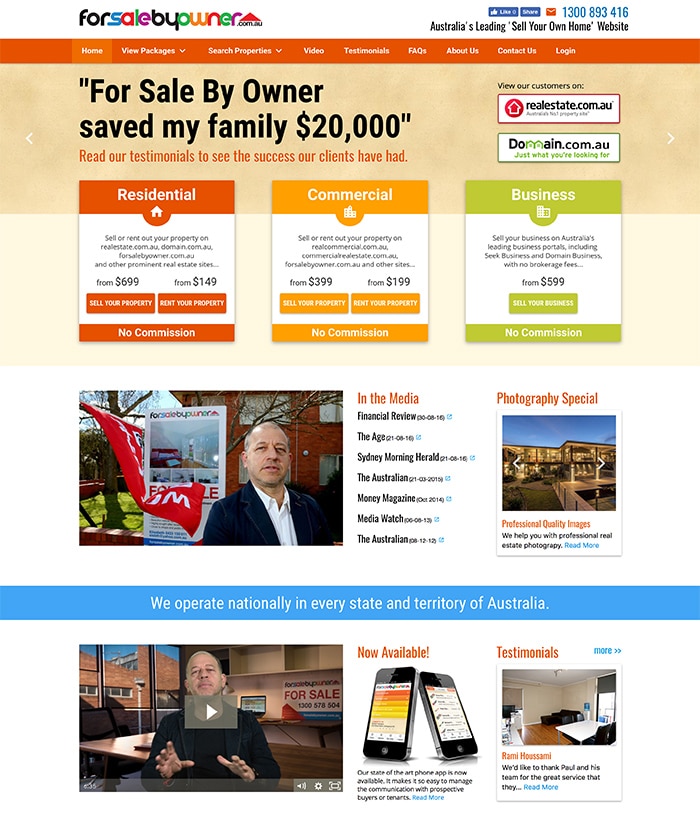 Advertise your rental property on realestate.com.au
If you are looking to list your rental property on Australia's biggest rental websites, please click through to view our rental packages. All accounts come with a 'For Lease' board. Manage your listing 24/7 yourself by logging into your account. You have full control over the ad as it appears, including images, title, description, weekly rental, bond etc.
View Package Details
Do I need to be the owner of the property?

There are instances where you can list on behalf of the owner of a property (with their permission), but in general, you do need to be the owner to advertise your property.

How long will my ad be listed for?

Your property will be listed until leased, no matter how long it may take you to find a suitable tenant. There is no restriction on the time it takes.

Can I advertise a short-term rental?

Only properties that are being offered for rent for a minimum of 3 months can be advertised, as real estate com au does not allow short-term rentals.

Are there any other fees payable once I find a tenant?

No, there are no fees payable other than the initial package fees. Once you have found a suitable tenant, simply log in to your account and change the status of your listing to leased.

What happens if the tenant does not proceed?

If for any reason there are any issues with your tenant within the first three months of advertising, you can relist your rental at no extra charge. Please see our package details regarding our re-listing guarantee.
Tags: